All the wildest Philadelphia reactions to the Bryce Harper news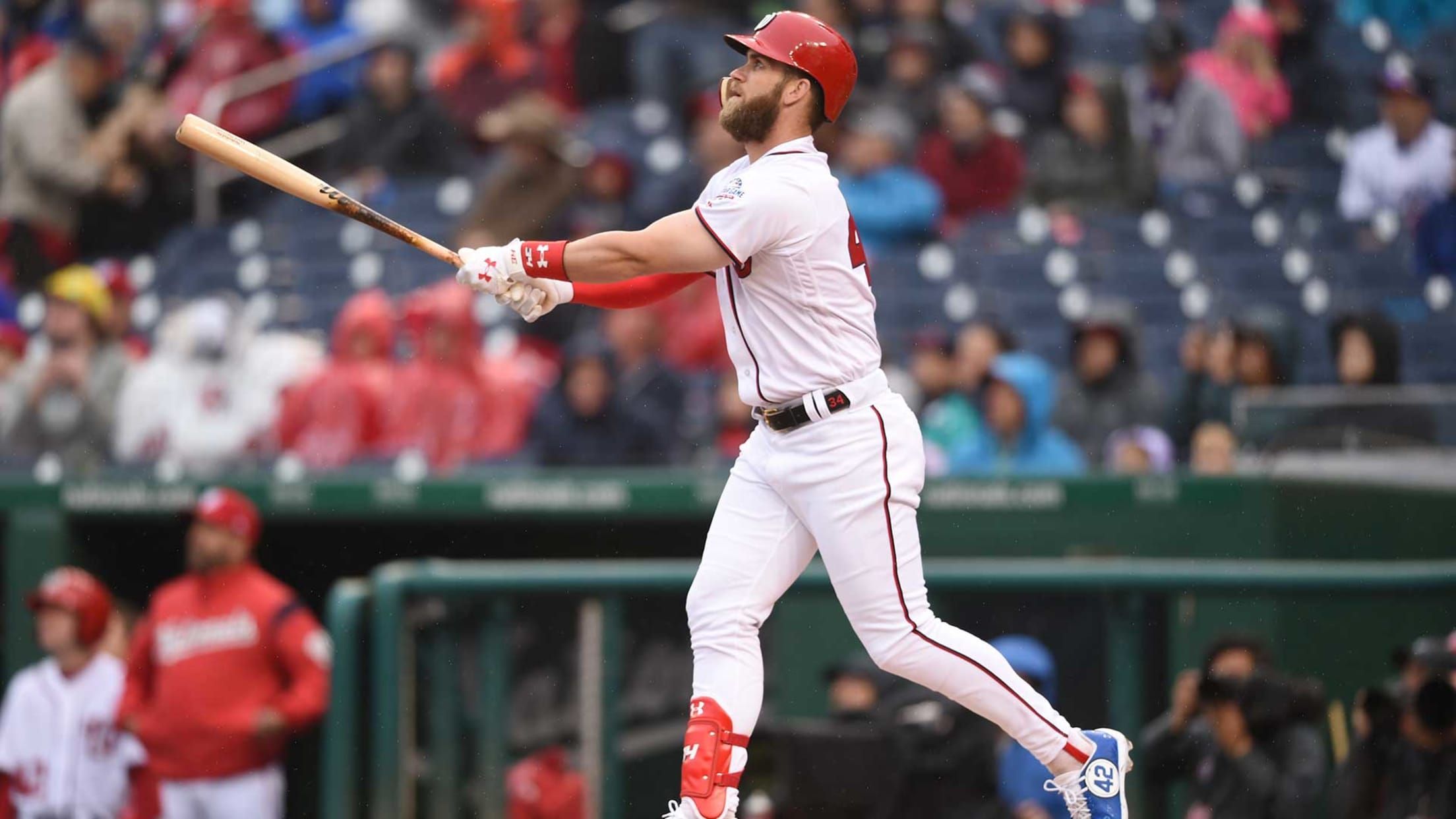 After months of anticipation and rumors, the Phillies and Bryce Harper agreed to a 13-year, $330 million contract on Thursday afternoon. Philadelphia confirmed the deal on Saturday morning.
Phillies fans had spent the entire offseason hoping the team would land one of the top free agents on the market. That means they had months of pent-up energy waiting to be released at the moment Harper decided where to sign -- and you better believe Philadelphia let that energy out.
It started out fairly tame:
Some excited Phillies fans at Spectrum Field who have apparently seen the Harper-to-Phillies news on social media. One fan yelled, "Bryce, woo!" Noticeable cheering.

— Meghan Montemurro (@M_Montemurro) February 28, 2019
Once the true import of the news settled in, the reactions got understandably more spirited.
LADIES AND GENTLEMEN WE GOT HIM

BRYCE HARPER IS A PHILLIE pic.twitter.com/LVRkiSm4AS

— Jeff McDevitt (@JeffMcDev) February 28, 2019
I just flipped a car at Cottman and Frankford. https://t.co/tl9MvJby9d

— Joseph Murray (@PPDJoeMurray) February 28, 2019
Jeff, I mean this: Tie me to a SpaceX launch and send me to the moon

— The Good Bryce (@TheGoodPhight) February 28, 2019
The reactions also drew on recent success elsewhere in Philadelphia sports, from the Eagles' 2018 Super Bowl run to the Sixers' amassing of stars in recent months.
NICK FOLES DIED SO BRYCE COULD LIVE

— Tyler R. Tynes (@TylerRickyTynes) February 28, 2019
Even the naysayers had a change of tune.
Here's my latest take on the Phillies quest to sign Bryce Harper: He had a chance to play in sports heaven. Now he can go to hell. When he returns to Philly as an opponent, he will be receive our full wrath with a boo like nothing he has ever heard. Believe it.

— Angelo Cataldi (@AngeloCataldi) February 28, 2019
I take back everything I said this morning. Woooo-hoooo! Phillies got Bryce Harper!!!!!!!

— Angelo Cataldi (@AngeloCataldi) February 28, 2019
The reactions weren't limited to fans. Other Philadelphia athletes expressed their excitement as well. Jake Arrieta didn't waste any time getting ready for Harper's arrival at Spring Training in Clearwater.
At times like these you already know what I would say........... @Bharper3407 welcome to the #Phamily

— Jimmy Rollins (@JimmyRollins11) February 28, 2019
BIG MOOD🔋 pic.twitter.com/Hf1Ixhs3Ig

— Rhys Hoskins (@rhyshoskins) February 28, 2019
Even the Sixers are ready to bring him into the fold.
Bobi, Tobi and Bryci? 🤔

— Tobias Harris (@tobias31) February 28, 2019
Of course, there remain segments of the fanbase who need to see a bit more before fully embracing Harper.
Bryce Harper won't really be From Here until he happens upon a neighborhood pickup game like Embiid and squares up on a 62mph fastball from a guy named Vince who "could've pitched in college" and blasts a comebacker into his mouth, knocking all his bottom teeth into right center

— Michael Levin (@Michael_Levin) February 28, 2019
Facetious Philadelphian gatekeeping aside, the fans and athletes of Philadelphia are clearly excited to welcome yet another superstar to a city increasingly becoming crowded in that regard.
Eric Chesterton is a writer for MLB.com. He is an appreciator of the stolen base, the bunt against the shift and nearly every unconventional uniform design. He eagerly awaits Jamie Moyer's inevitable comeback.
Teams in this article:
Topics in this article: