Can you match the Didi Gregorius emoji to the player it refers to?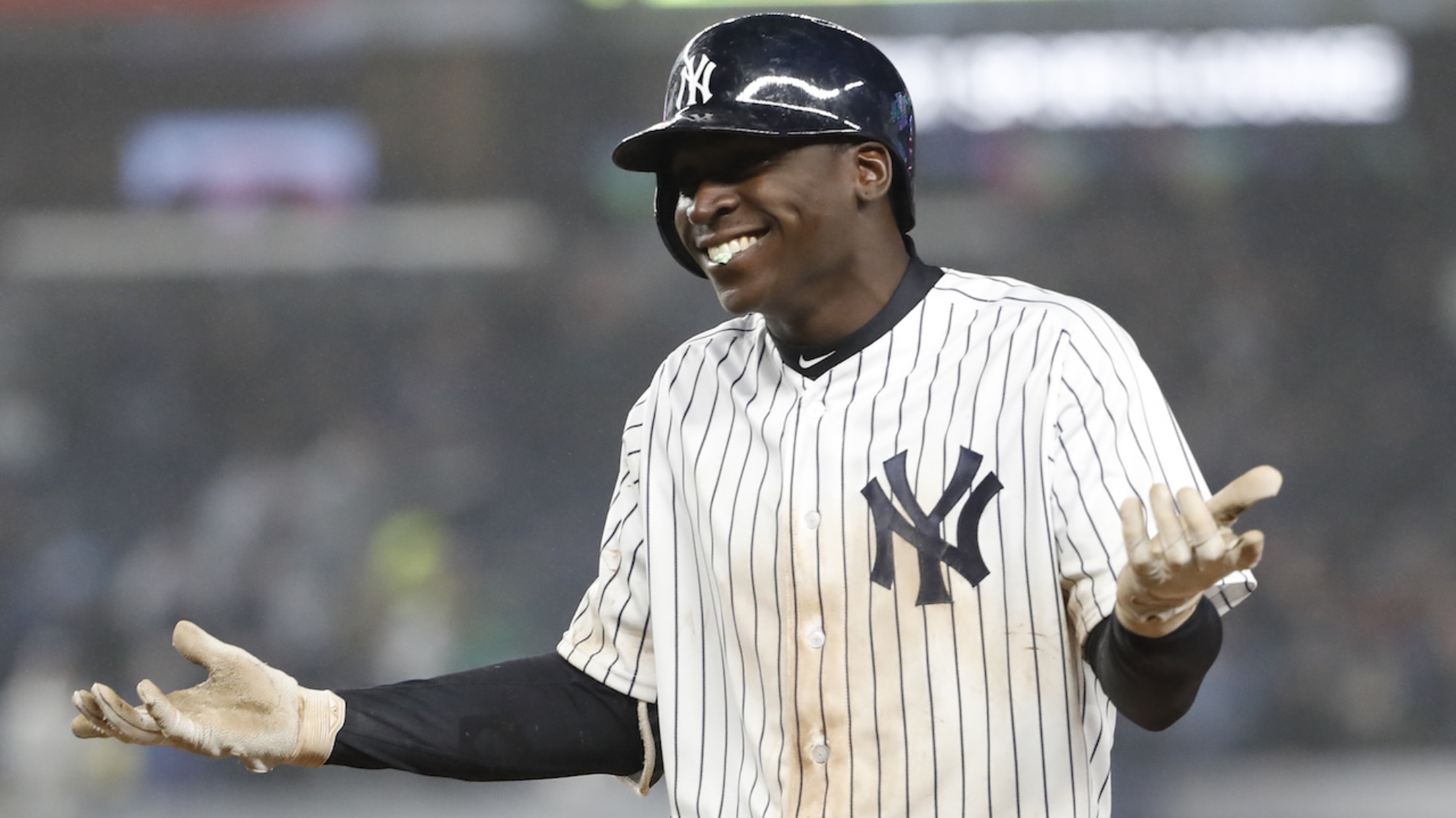 New York Yankee' Didi Gregorius smiles and shrugs after hitting an eighth-inning, two-run single in a baseball game against the Tampa Bay Rays in New York, Tuesday, April 3, 2018. Gregorius had hit two three-run home runs earlier in the game. (AP Photo/Kathy Willens) (Kathy Willens/AP)
With a 3-2 win over the Red Sox on Tuesday night, the Yankees have now won 16 of their last 17 games. It's the team's best stretch since 1953, and it's drawn New York into a tie with Boston atop the AL East. But it's also given us all something far more important: an unprecedented run of Didi Gregorius Victory Emojis.
For the uninitiated: Last season, Gregorius got in the habit of celebrating every Yankees win with a tweet. Each tweet began with #StartSpreadingTheNews and included a quick recap of that game's biggest plays -- a different emoji to represent each Yankees player. Starlin Castro became ⭐lin. Brett Gardner became 🤡, for reasons that are honestly still unclear. You get the idea.
After so many wins, Gregorius has developed a whole visual vocabulary -- but can you tell which emojis correspond to these Yankees stars?
Teams in this article:
Players in this article: