Fans at Petco Park were amazed by Matt Carpenter's running, juggling catch
The Cardinals beat the Padres, 2-1, on Thursday night behind the pitching of Miles Mikolas and no-hit work from their bullpen. They also had superb defense on their side, most notably from Matt Carpenter in the bottom of the sixth.
Travis Jankowski was facing Mikolas with a runner on first and nobody out. Jankowski floated a foul ball behind third base in foul territory, sending Carpenter on the run ...
... where he made a fine juggling catch for the highlight reel.
Carpenter's teammates were happy with him, but perhaps no one was more impressed than the fans at Petco Park sitting in the rows directly in front of where he made the catch.
Check out their reactions:
Wow indeed.
You can practically see all the jaws drop at once, and it made for one terrific photo: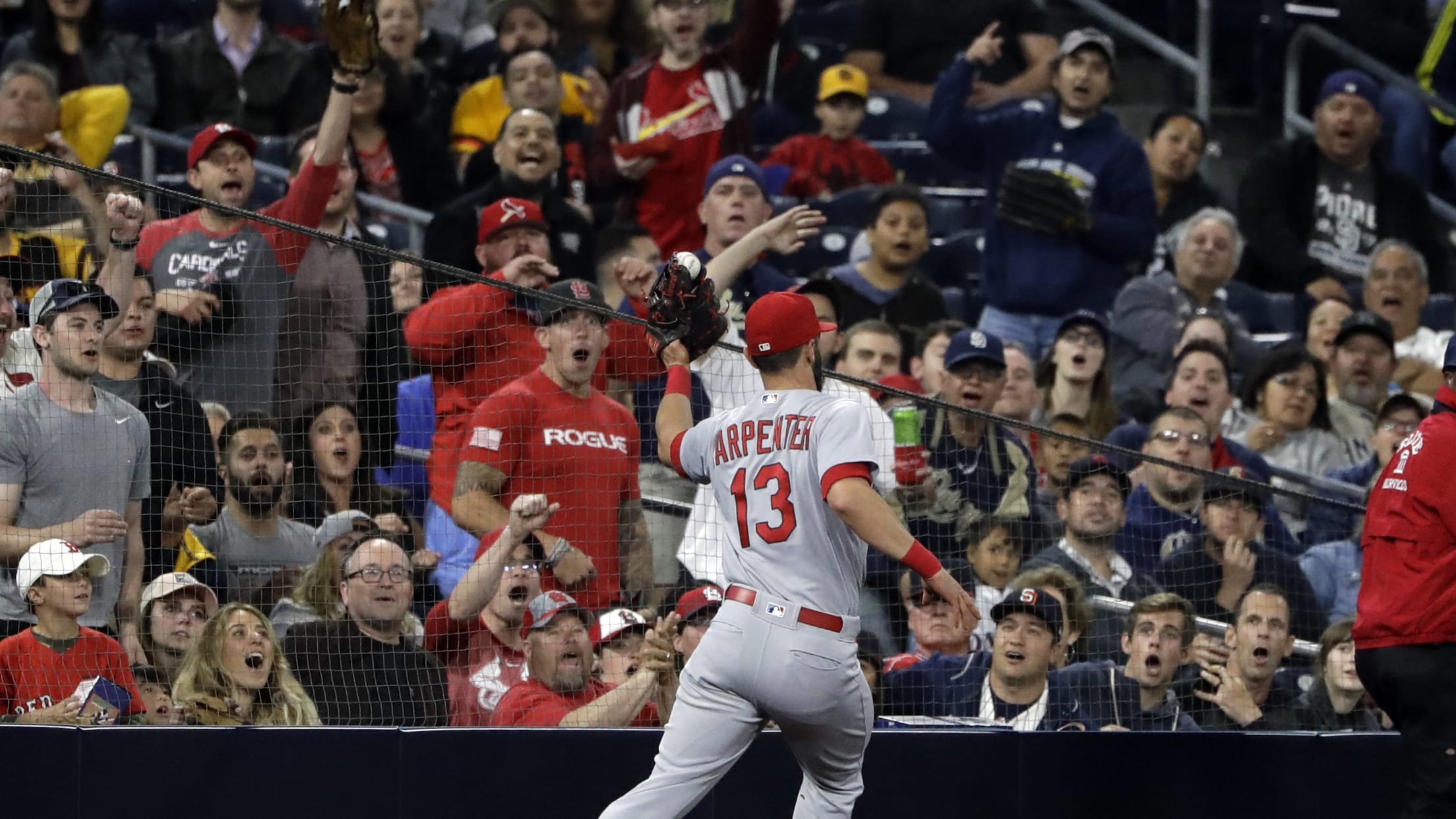 Take it away, Owen Wilson.
Teams in this article:
Players in this article: