Melky Cabrera saluted his personal cheering section, the 'Melkmen,' after hitting a single
When it came time for Melky Cabrera to pick a nickname for Players' Weekend, you knew what he'd pick. For years, the "Melk Man" has been something of a fan favorite wherever he's gone.
Cabrera, now a member of the Indians, laced a sixth-inning single in Cleveland's 12-5 win over the Royals on Sunday and wound up saluting a group of fans in the stands ... even as an opposing player. Thus is the magnetism of the "Melk Man," who's cultivated his own cheering section over the years.
They were there in 2017, when Cabrera spent his second season in Kansas City: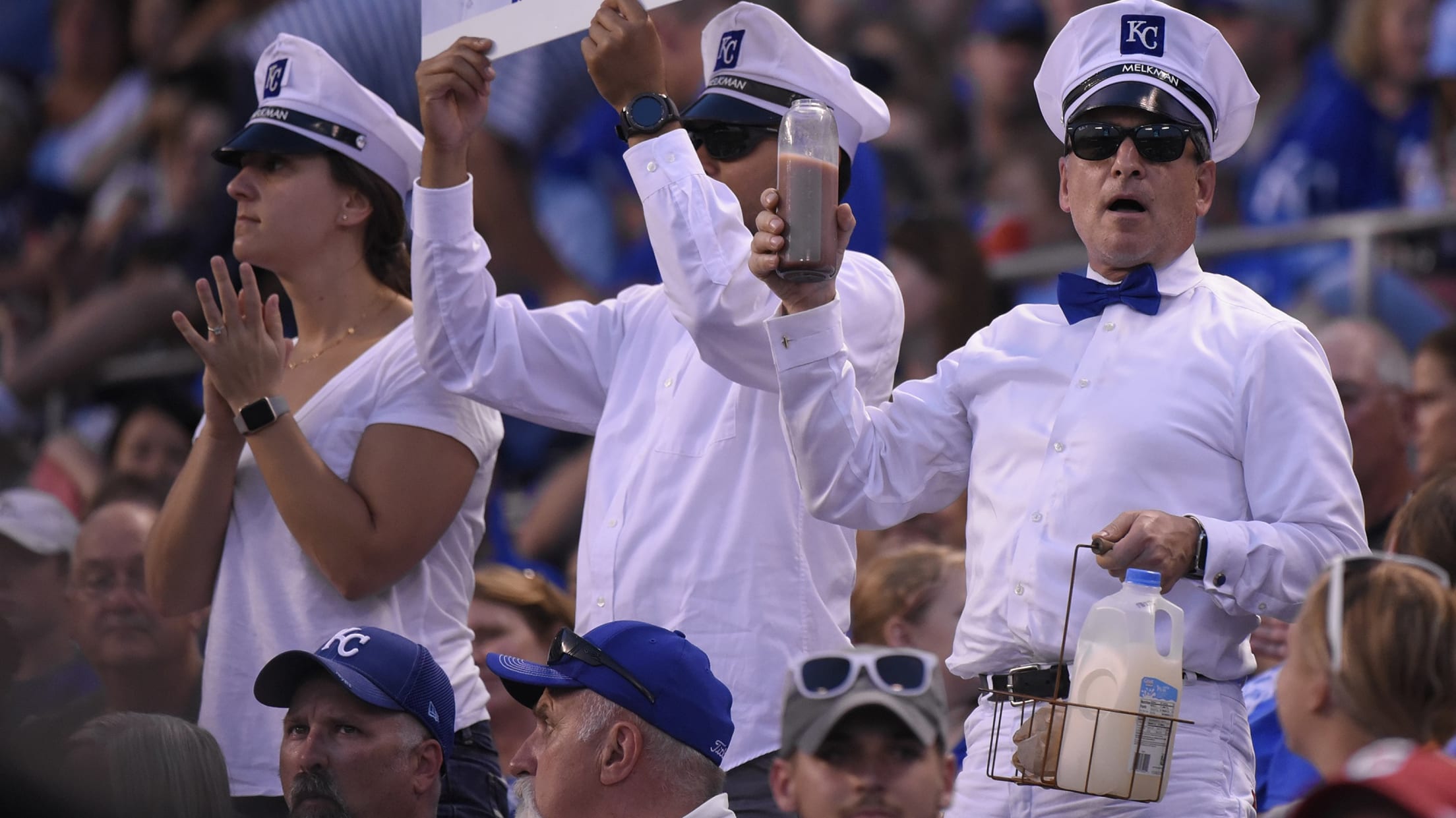 But this was a trend that actually dates back to '12, when Cabrera was a key contributor for the eventual World Series-winning Giants. His work on that squad inspired a group of fans to dub themselves the "Melkmen," cheering on from the stands in full milkman attire.
They got on TV a lot:
Given that context, it'd have been pretty weird if Cabrera picked anything else as his nickname for Players' Weekend, right?
Teams in this article:
Players in this article: