Mets fans, get to know your newest prospect: Tim Tebow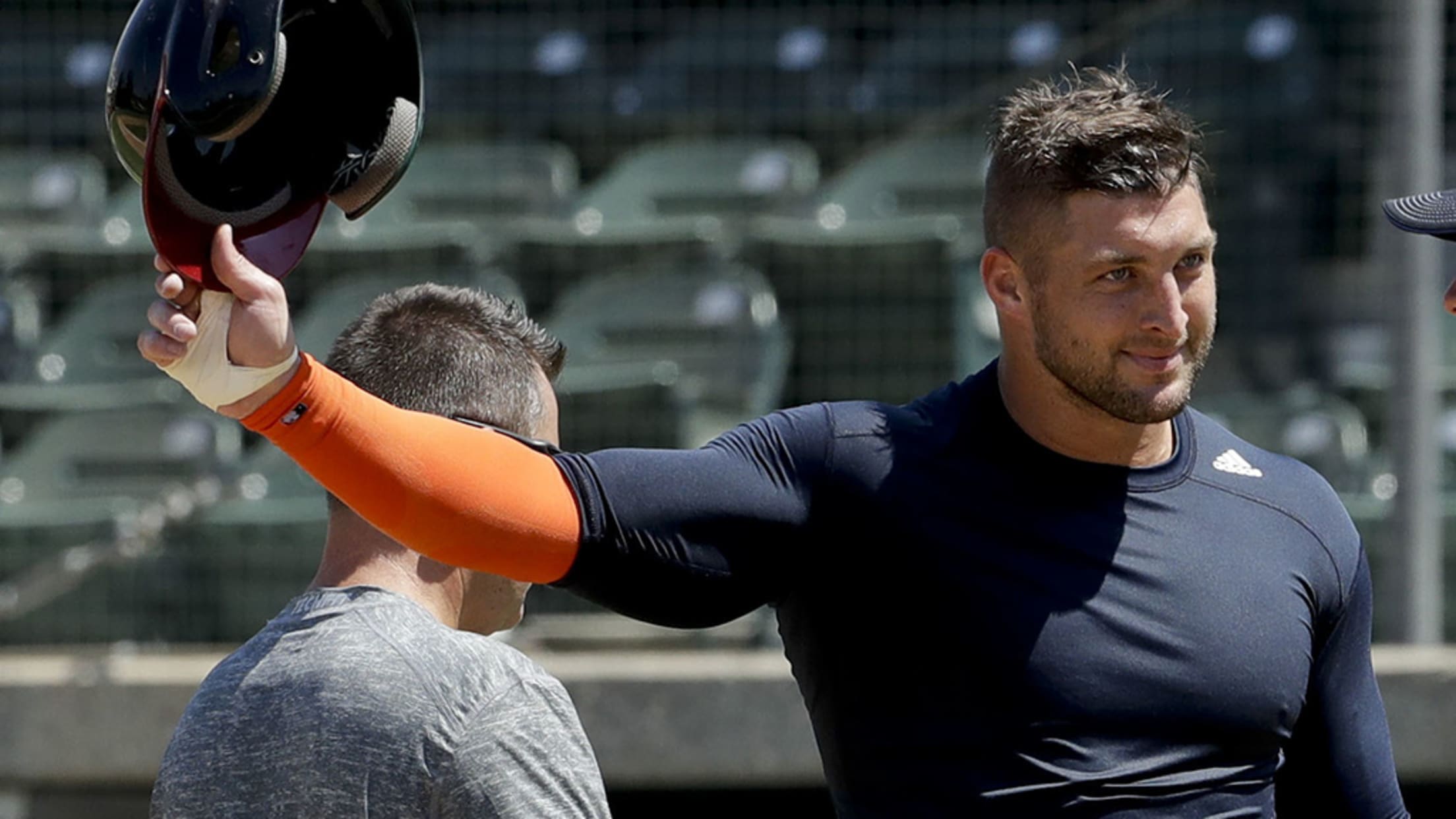 FILE - In this Aug. 30, 2016, file photo, former NFL quarterback Tim Tebow finishes his work out for baseball scouts and the media in Los Angeles. Tebow has signed a minor league contract with the New York Mets. The Mets announced Thursday, Sept. 8, 2016, that the former quarterback will take part in the Instructional League in Port St. Lucie, Florida.(AP Photo/Chris Carlson, File) (Chris Carlson/AP)
Very much in the thick of the NL Wild Card race, the Mets announced on Thursday morning a move with an eye towards the future: The team signed former high school baseball player Tim Tebow to a Minor League deal.
With most Minor League seasons over for the year, Tebow will get his first taste of professional baseball action in the instructional league with the St. Lucie Mets in the fall. It's unclear where exactly Tebow will rank among his fellow prospects in the Mets' farm system, but he certainly comes in with the most name recognition.
Still, it's important for fans to get to know their team's newest player. So, Mets fans, here's your introduction to Timothy Richard Tebow:
1. He last played competitive baseball in high school
Tebow, a football player, hasn't played competitive baseball since high school -- 11 years ago. But even though that only lasted two years, he did pretty well: Tebow batted nearly .500 in his junior year, and showed flashes of power that his coach compared to Prince Fielder. And yes, he hit some dingers:
2. He can still hit dingers
Tebow's 30-team showcase on Aug. 30 garnered a wide range of reviews, but the tape doesn't lie:
That must be why Gary Sheffield's a believer.
3. The Angels almost drafted him
Tebow's Mets contract is not his first brush with MLB. Back in 2006, the Angels were considering selecting Tebow in the MLB Draft, and according to former scout Tom Kotchman, they would've ... if Tebow returned his information card. "You thought, if this guy dedicated everything to baseball like he did to football, how good could he be?" another scout told NFL.com back in 2013.
So, no Mike Trout and Tebow combo in the outfield, for now.
4. Oh yeah, he played football
Tebow, the first sophomore to ever win the Heisman Trophy, might rank among the best college football players, ever. His NFL career was just a bit rockier -- a 75.3 quarterback rating across three seasons -- but it did feature moments like the one at the 11:15 mark here:
That's basically the football equivalent of an extra-inning walk-off home run.
5. He's played in New York before
Tebow played 12 games with the Jets in 2012, so he should know his way around the subway.
6. He inspired a meme
Hey, remember Tebowing?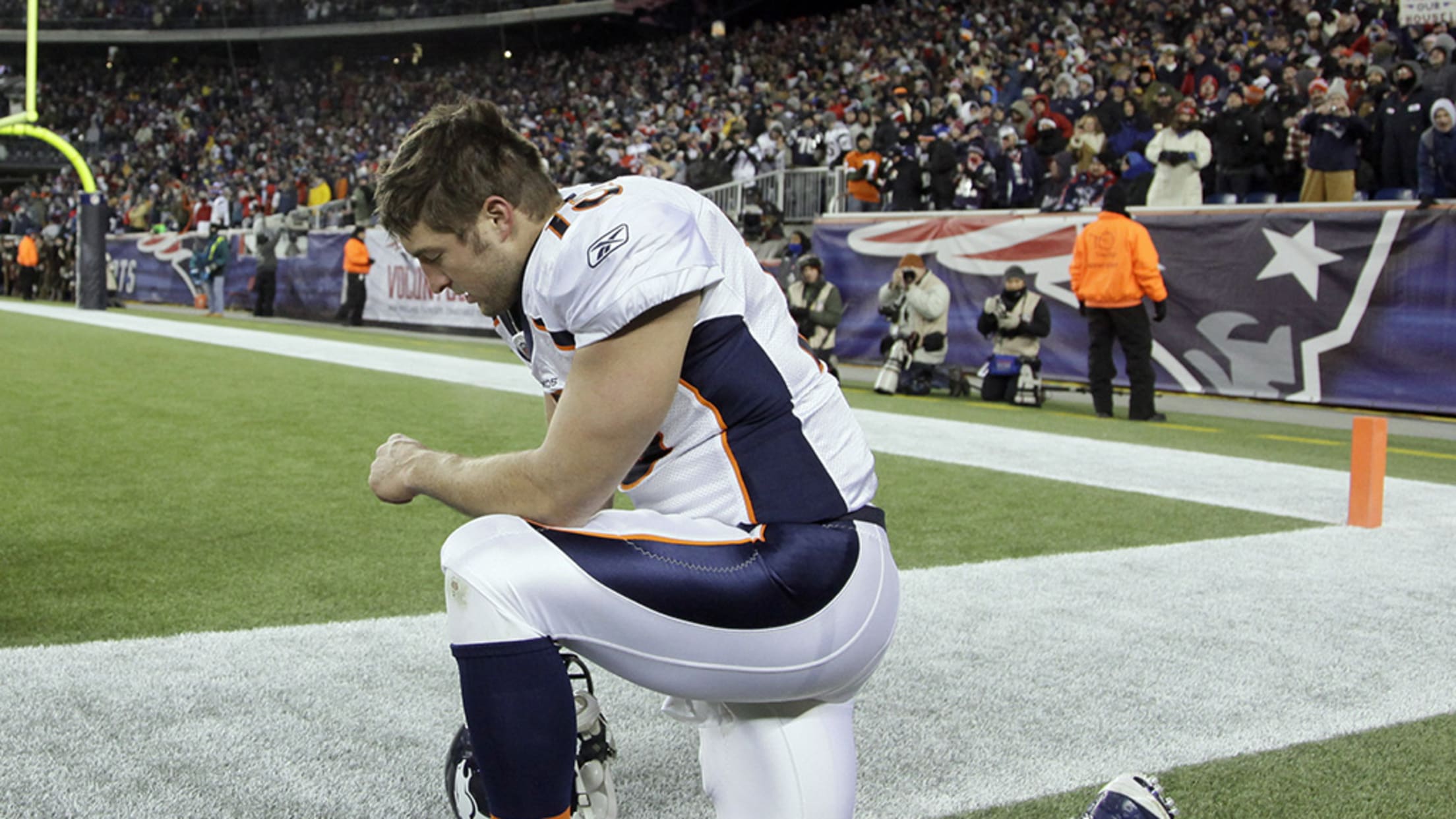 No reason he can't do that on the diamond at Citi Field.
7. The people believe in Tebow
According to our poll, a slight plurality of voters believe Tebow will indeed make it to the big leagues. Whether or not that actually happens, he's on his way.
We have signed OF @TimTebow to a minor league contract. He will participate in the #Mets Instructional League. pic.twitter.com/I6gmW0b6hY

— New York Mets (@Mets) September 8, 2016