Watch Julio Franco become the oldest player ever to homer in a Major League game
This is a golden age for middle-aged men in the Major Leagues. Fernando Rodney is still letting his arrows fly into his 40s. Bartolo Colon, a man old enough to have faced several current MLB managers, very nearly threw a perfect game against the Astros. Ichiro is still doing stuff like this for the Mariners at age 44, and he's talked about playing until he's 50.
But, much as we were taught to always respect our elders, the players mentioned above are still chasing the king of MLB's senior circuit: Julio Franco. The shortstop turned third baseman turned first baseman turned DH played for eight teams over his 23-year career, retiring in 2007 at 48 years old. That longevity (and a pretty solid bat) earned him a special place in baseball history: On April 20, 2006, when he became the oldest player to homer in a Major League game.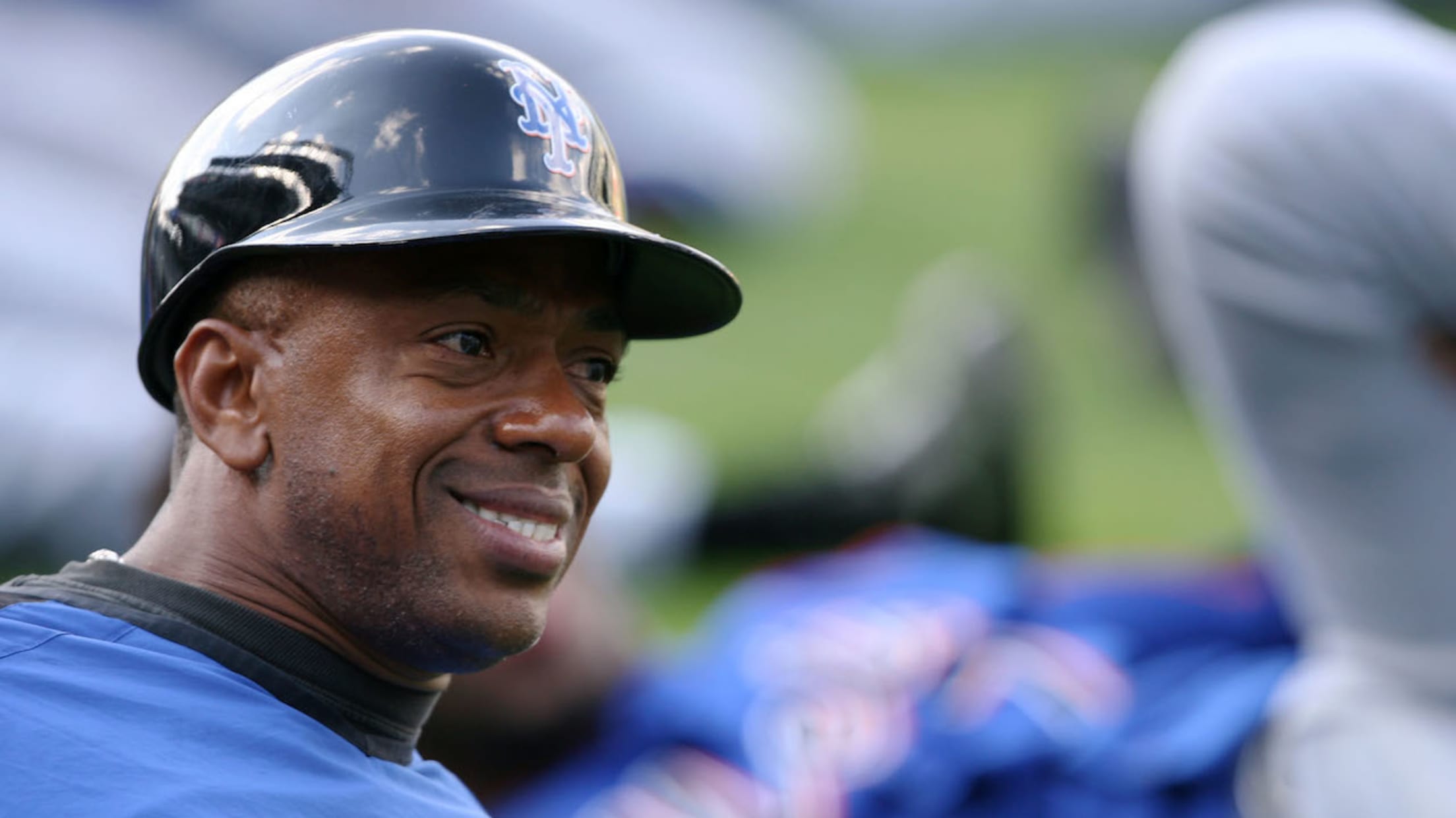 Franco was entering his first season with the Mets that year, and at age 47 he'd already redefined the Major League age curve. Just take a look at the following, a list of the oldest players to hit a homer in the big leagues prior to the 2006 season:
Players just simply didn't hit as well as Franco did at Franco's age. But for as impressive as his career had been, securing the top spot on that list proved elusive -- thanks to Jack Quinn, a dead-ball era pitcher whose 23-year career enabled him to set all sorts of Major League records (he's still the oldest player to pitch in the World Series).
Franco, however, was nearly a year older than Quinn had been when he hit his record-setting blast -- and he could very much still swing the bat. He struggled out of the gate in 2006, slashing just .167/.286/.167 without a single dinger. But then, against the Padres' Scott Linebrink, it finally happened:
Franco wouldn't retire until the end of the 2007 season, and he broke his own record plenty of times in that span. The final mark sits at 48 years, eight months and 11 days, thanks to this opposite-field blast off of 43-year-old Randy Johnson -- after which he revealed the secret to his longevity: "I worked out. Anybody can lift weights."