The Mets took advantage of the snow day by constructing 'Salty the Snowman'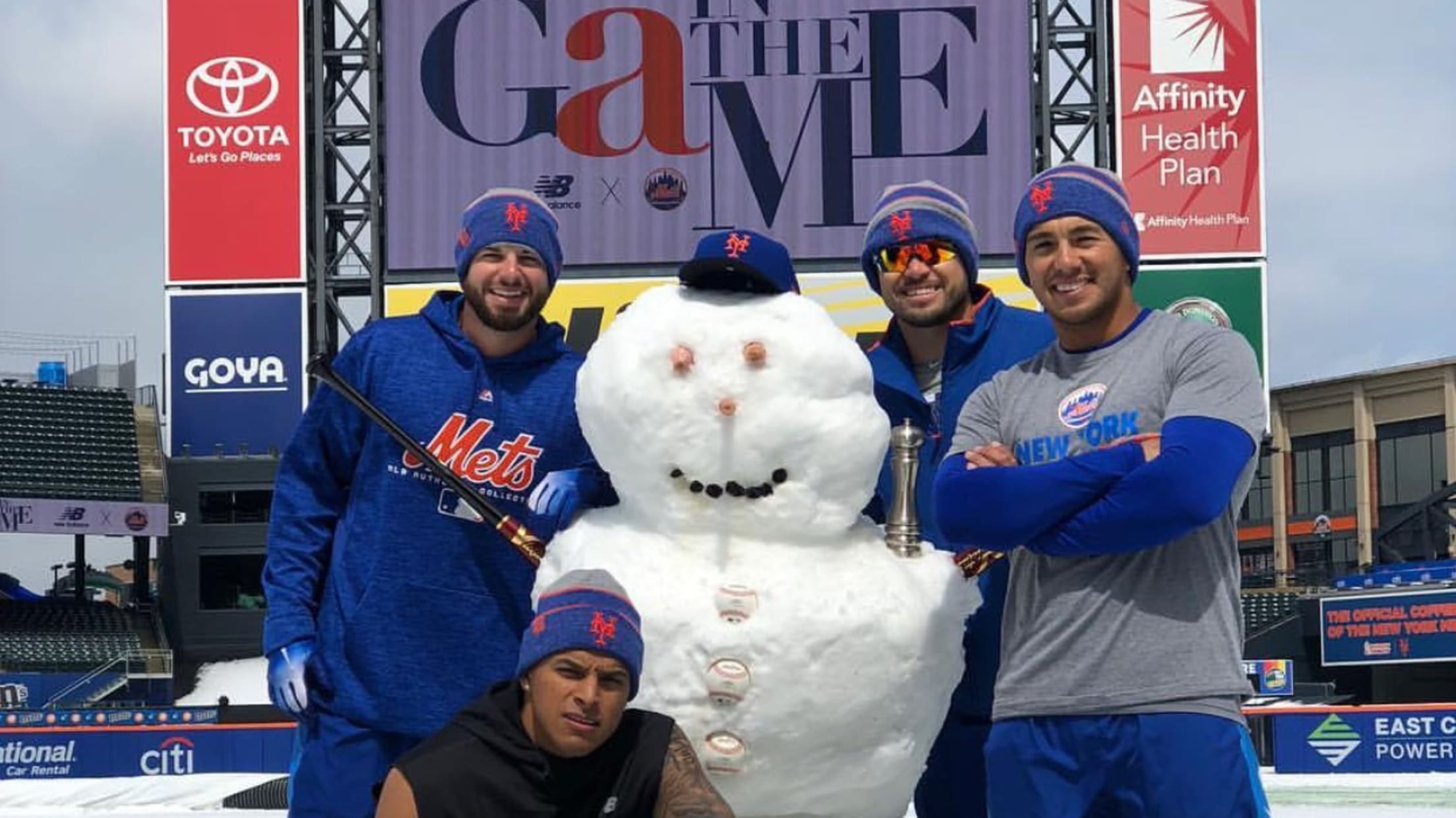 A little snow cannot deter the Mets from having some fun.
With Monday night's Phillies-Mets game postponed until July 9, Citi Field turned into a winter playground for some of the players. And it seemed like AJ Ramos was the most excited for the recent dusting.
Signing out ✌ @theajramos @Amed_Rosario pic.twitter.com/we36eQOeW9

— New Balance Baseball (@NB_Baseball) April 2, 2018
Yep -- that's him and Amed Rosario "chillin'" in the snow at their home field. But it was the epic construction of a snowman that was the most impressive thing of the afternoon:
We call him 'Salty the Snowman.' ⛄️❄️ #Mets pic.twitter.com/b81AelyAgg

— New York Mets (@Mets) April 2, 2018
They named him "Salty the snowman" after introducing the "salt and pepper" move into their celebration repertoire.
But, we do have some devastating news to report. Despite the fun and creative display, Salty did not survive:
I'm sad to report the Mets' snowman (check Kevin Plawecki's Instagram if you don't know what I'm talking about) appears to have met a quick demise. pic.twitter.com/TIgMLiV8CW

— Anthony DiComo (@AnthonyDiComo) April 2, 2018
It is, however, nice to see the team take advantage of the harsh elements.
Teams in this article:
Players in this article: