'The Good Place' staff pranked Michael Schur with one of the most painful moments in Red Sox history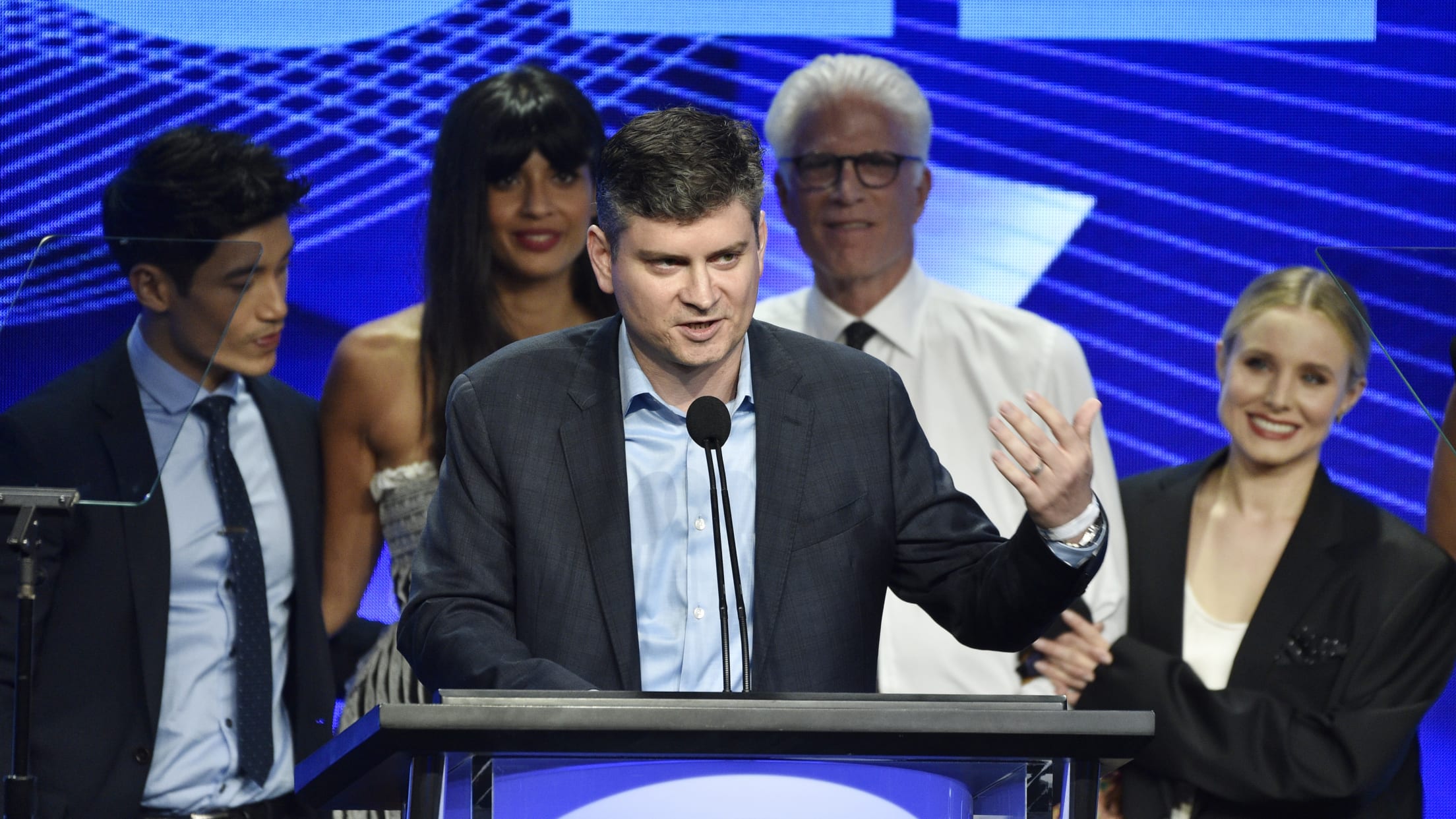 Michael Schur is comedy royalty. He was a writer and producer on "The Office" (where also played Dwight's cousin, Mose), he was the showrunner of "Parks and Recreation", he helped create "Brooklyn Nine-Nine" and he's currently in charge of America's favorite foray into moral philosophy and the afterlife, "The Good Place." But even royalty needs to get pranked every now and then.
Before we get into how the staff at "The Good Place" got their boss so good, there are two things you need to know about Schur:
He is a huge Boston Red Sox fan. He tweets about baseball all the dang time, and recently spent nine innings calling a game with White Sox broadcaster Jason Benetti.
He's known as one of the nicest and friendliest people in Hollywood.
Now, on to the perfect prank.
As Schur told Alan Sepinwall at Rolling Stone: "We accrue a number of random video clips over the course of a year — strange pieces of internet detritus that we stumble on while procrastinating — and the links are in the menu bar," Schur said. "I went to the bathroom once and while I was gone they re-routed one of my favorite links to the Aaron Boone home run in 2003. I clicked on it and lost my mind. I'm not proud of it. People were scared. I had to apologize. You would've laughed really hard."
What home run is that? Just the walk-off home run in Game 7 of the 2003 ALCS that capped a comeback for the ages and sent the Yankees to the World Series. You know, this home run.
Since the Sox have broken a generational curse won four World Series titles since Boone's dinger, it's clear that Schur's reaction would have earned him some seriously negative points to put him in The Bad Place. But, since he apologized for it, I suppose we can all forgive him.
Michael Clair writes for MLB.com. He spends a lot of time thinking about walk-up music and believes stirrup socks are an integral part of every formal outfit.
Teams in this article:
Topics in this article: