Going to a baseball game with 'Workaholics' star Blake Anderson looks like a great time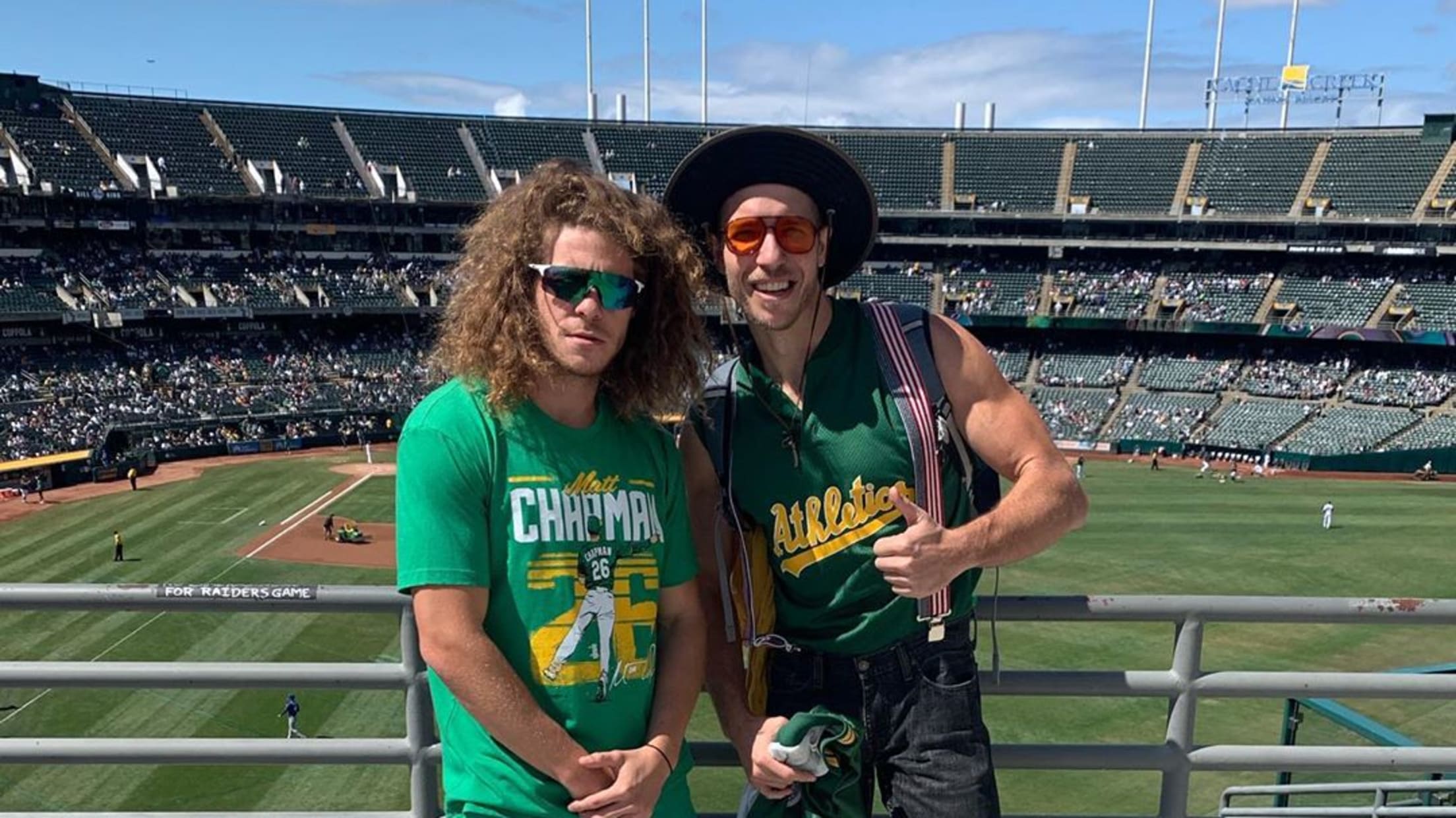 Famous people go to sporting events all the time, being spotted courtside at an NBA game, a luxury suite or the owner's box at an NFL game, and so on. At Dodgers games, for example, you can literally bump into folks like Larry David or Kevin Durant just by being in the vicinity of the fancy seats by home plate.
The allure of fancy seats and VIP treatment isn't for comedian/actor/guy with a lot of hair Blake Anderson of "Workaholics," though. No, he's a tried-and-true fan of the Oakland A's, so much so that he was hanging around with some fellow fans in the parking lot tailgating before Monday night's game with the Royals:
I do it for the people 😜 https://t.co/aNfjSBfCQe

— Blake Anderson (@UncleBlazer) September 18, 2019
In a single moment, the line between "a group of random fans" and "a guy who's been on TV for years" is blurred, as their mutual love for the A's (and beer) coalesced into the scene above.
A man of the people, truly.
Anderson returned to the Coliseum for Wednesday afternoon's game, snapping this photo from the Plaza Outfield with a friend:
I'm just gonna say it: I'd like to go to a ballgame with him. Seems like it'd be a fun way to spend a few hours, and we'd get some sweet photos out of it, too.
Lest you think Anderson wears A's gear just because -- which would make sense, given the aesthetic allure of the two colors -- this is more than just a "look." An East Bay product who shows off his roots whenever possible, the comedian readily and proudly displays his love of the team on social media frequently, whether showcasing his hot new ride:
Quoting Eminem lyrics in the shower(?):
Learning about the majesty of the California Condor:
Or getting ready for a panel with his buddy Adam DeVine at Comic-Con in San Diego:
The man is a walking ambassador of all things A's, and mingling with a bunch of fans in the parking lot just because he felt like it is pretty awesome indeed.
With the A's strongly in the hunt for one for the AL Wild Card spots this postseason, keep an eye out for Anderson roaming the concourse at the Coliseum -- or, at the very least, more Instagram photos of him in his A's cap.
Teams in this article:
Topics in this article: