Mike Fiers' new beard defies description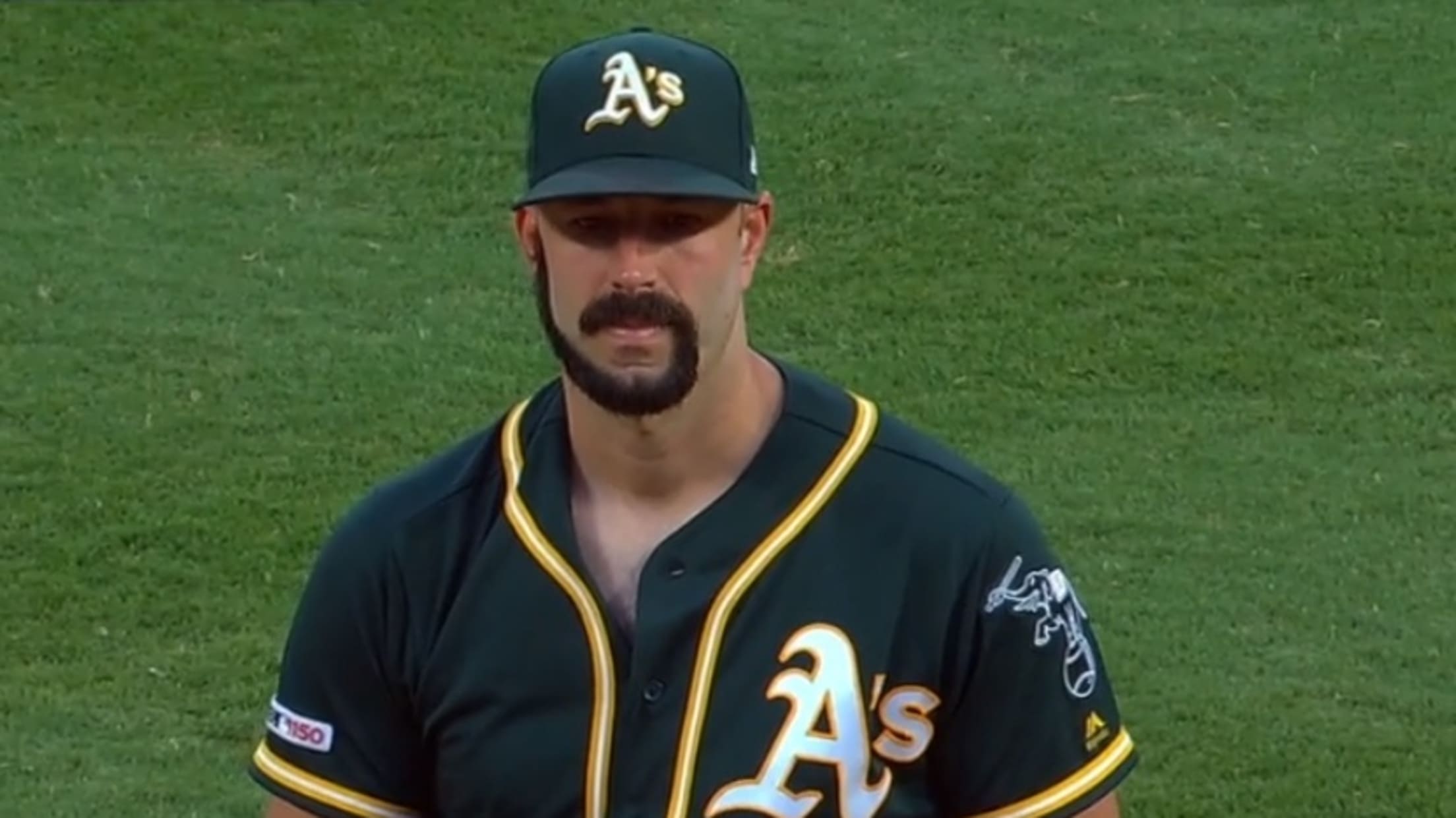 Questionable decisions with the razor are a time-tested gold mine of comedy. Like the time Marshall Eriksen decided to partially buzz his embarrassing haircut mere hours before his wedding on "How I Met Your Mother."
See that crazed look in his eye?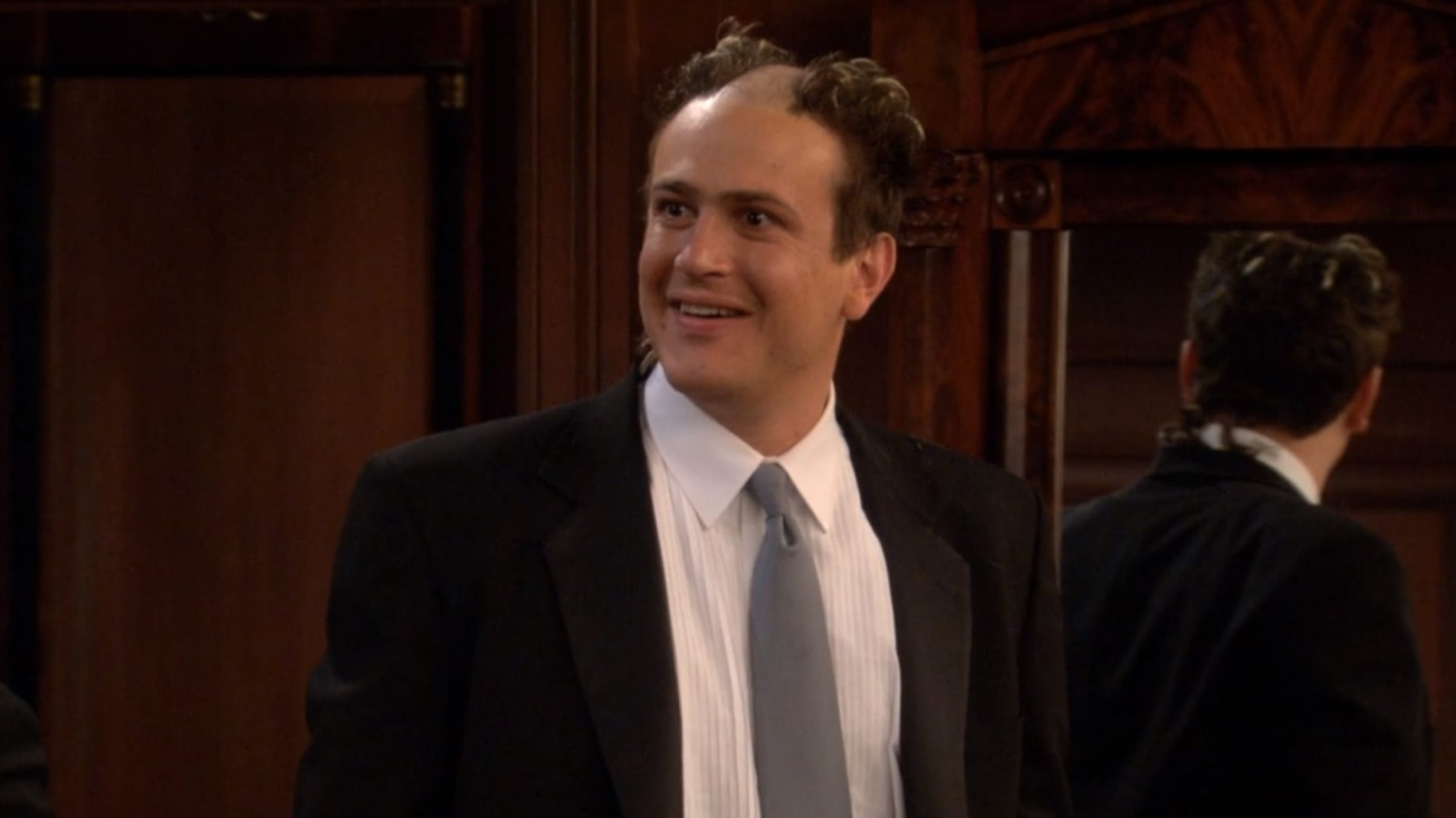 This same expression might have came across the face of A's pitcher Mike Fiers after he decided to embark on a similarly controversial journey in style.
My words will only do this look so much justice. Behold:
Here's some important photo journalism: pic.twitter.com/giGiaGCRpZ

— Subscribe to Cut4 on YouTube!!!! (@Cut4) September 15, 2019
Sir.
Sir.
SIR.
Why would you ever do this to your face? Supposedly, Fiers was trying to mix things up a little bit after struggling in his last couple starts. If he was hoping that this would bring him good luck and perhaps re-capture some of that no-hit form, then, well, it's a bold choice.
The A's have a rich history of iconic facial hair, but I cannot in good conscience support Fiers' decision. Not when he has people roasting him on social media for it left and right.
Take your pick of what you think Fiers' half-beard most closely resembles.
We'll go first:

Mike: "You know the number between 5 & 7?"

Barber: "Say no more, fam."

— A's on NBCS (@NBCSAthletics) September 15, 2019
Mike Fiers: y'all seen my cat? pic.twitter.com/qGesMvPalD

— Francisco Rodriguez (@FranciscoFF707) September 15, 2019
Mike: I want 'The cinnamon roll'

Barber: Say no more fam#RootedInOakland pic.twitter.com/SWgCMoqoxt

— Oakland A's (@Athletics) September 15, 2019
September 15, 2019
THE MONKEY TAIL!!!

— Cespedes Family BBQ (@CespedesBBQ) September 15, 2019
I would subscribe to all these theories. They're all plausible and they're all horrible.
But it turns out that Fiers' new look was a team effort.
How did Mike Fiers find the design for his beard? He and some of his teammates googled "funny beards" and found a picture of it.

— Alyson Footer (@alysonfooter) September 15, 2019
Sadly we were only able to examine Fiers' new look for 1 2/3 innings before he departed with a nerve issue in his right arm. Fiers proceeded to shave the entire beard after the game and start from scratch.
"They dared me to do it," Fiers said after the A's 8-6 victory. "They didn't think I'd go out there and pitch with it. I didn't care."
We can only hope that for the good of us all, Fiers is banned from shaving without supervision in the future. I'd even risk letting the big-bearded Dallas Braden become his stylist if it meant that this never happened again.
Teams in this article:
Players in this article:
Topics in this article: