'No shoes, no shirt, no service' does not apply to Pete Alonso and the Mets
You see it when you go to any establishment, be it a restaurant, coffee shop, supermarket, and so on. A big, aggressive sign saying:
NO SHOES, NO SHIRT, NO SERVICE.
These are important rules, posted for all to see. There's decorum to follow, after all. Unless you're Pete Alonso, the Mets' free-swinging, home run-mashing, rallying cry-instigator extraordinaire. After the Mets' win over the Phillies on Friday night, he looked like this: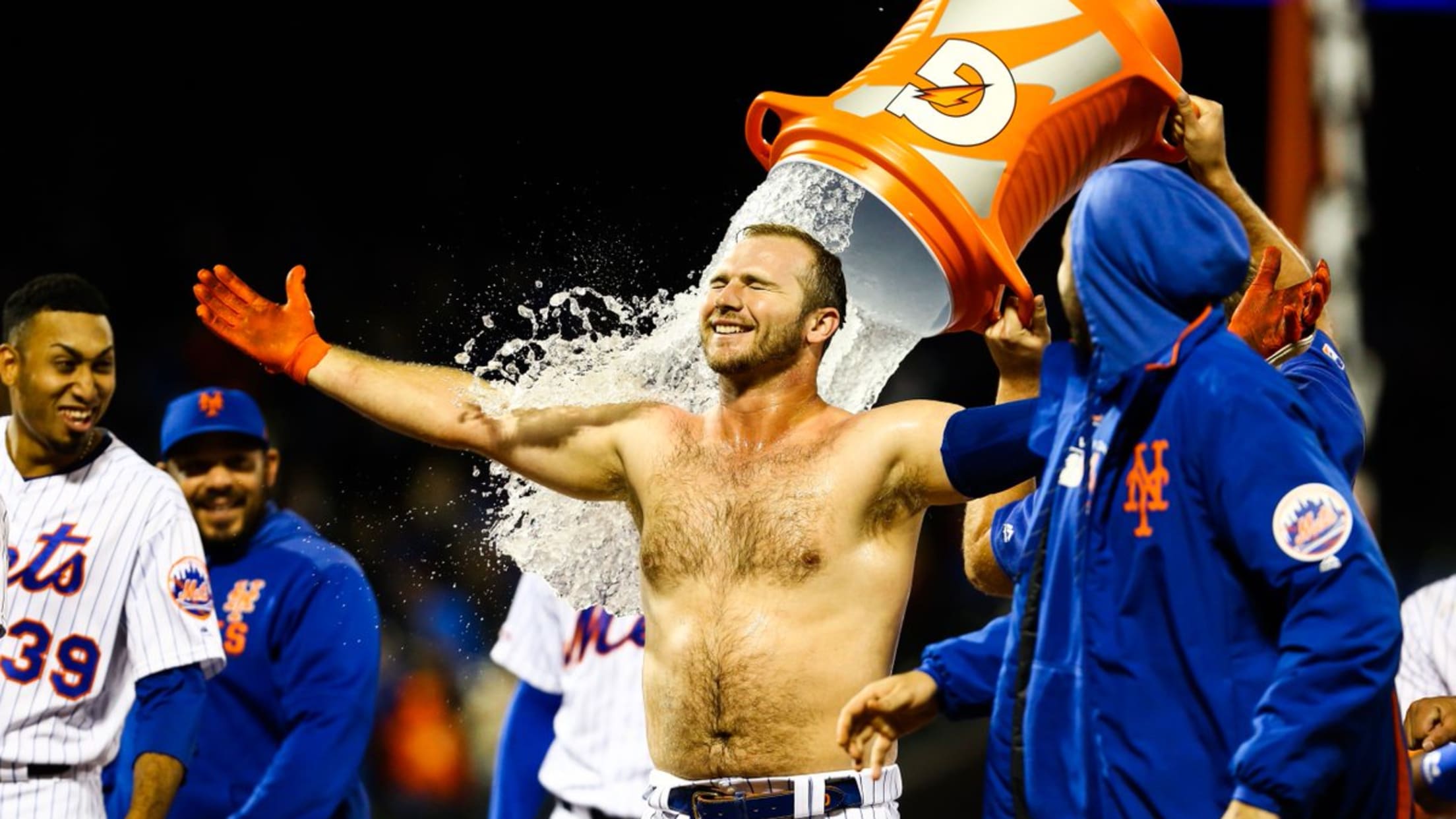 That scene above is not a live shot of your family's backyard barbecue, but a snapshot of a Major League baseball team reveling in the glory of an exciting victory over a division rival. And Alonso is smack dab in the middle of it all, because that's where he absolutely must be.
All season long, Alonso has been the effervescent team leader of the Mets, even as a 24-year-old rookie. His enthusiasm is infectious, his home runs mighty, and his traditions immediately engaging. Earlier this summer, Alonso began a new trend in Queens when he RIPPED the jersey off teammate Michael Conforto after Conforto picked up a game-winning hit, and the shirtless postgame interview was born.
Fast-forward to Friday night, when Alonso drove in the winning run merely by standing at the plate. Coaxing a walk from Phillies reliever Nick Vincent, Alonso became the hero once again, dropping his bat and galloping to first base as the winning run scored.
His reward? No more jersey for you, Pete, even if it's in the low 60s in Queens, late into the evening. Oh, and you'll also get a bunch of water dumped on you for good measure.
The definition of a 'walk-off.' #MetsWin pic.twitter.com/UoUwQOhgL8

— New York Mets (@Mets) September 7, 2019
I dislike the term "bedlam," just for personal stubbornness reasons, but the atmosphere at Queens as Alonso lost his clothing was just that. Blissful bedlam.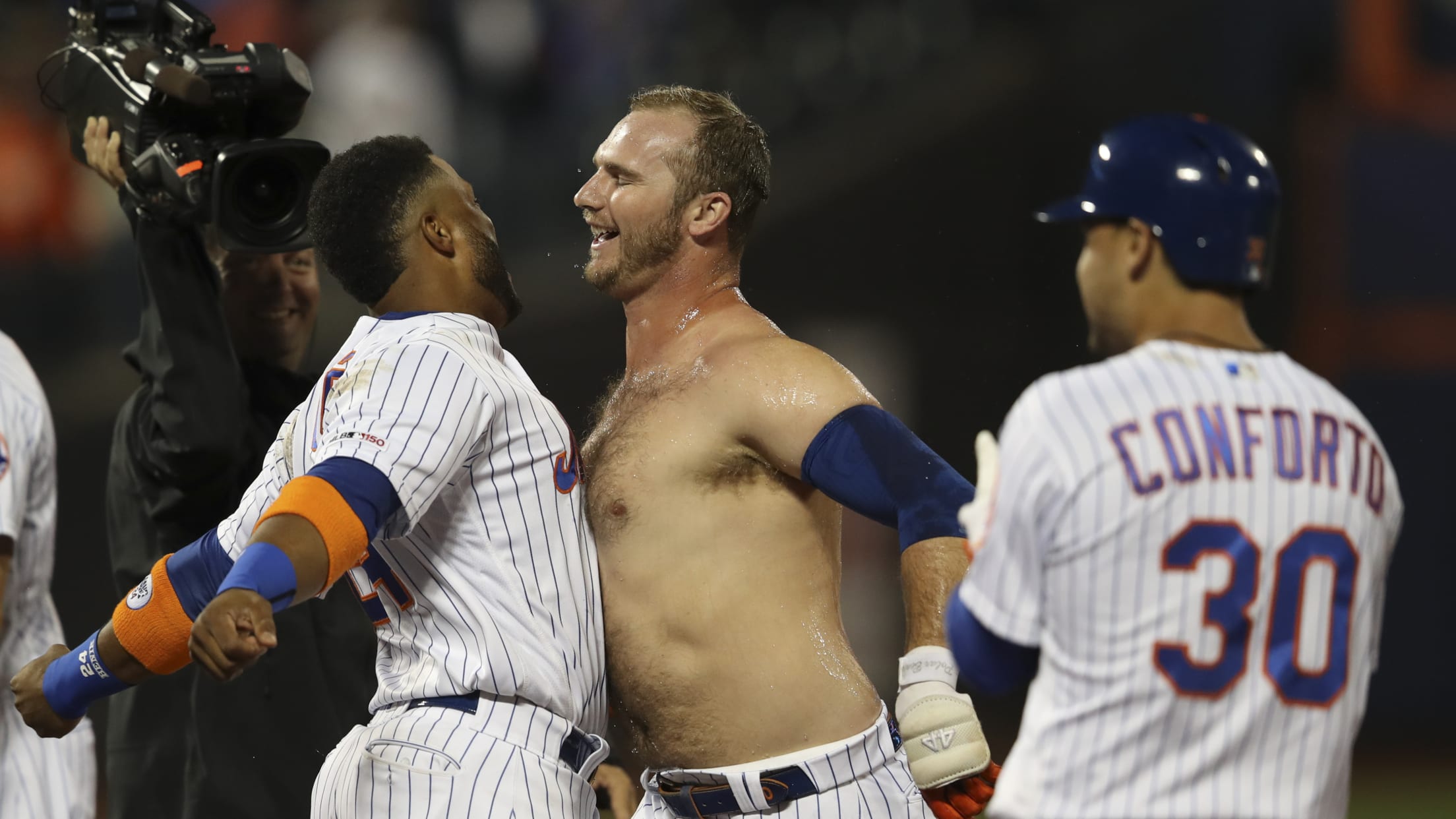 Just some guys bein' dudes. Celebrating, as you do when you pull off a dramatic victory. I could never run around shirtless in front of thousands of people, though -- I'm too self-conscious. Just another reason I'm not a superstar athlete, I guess. But more power to Alonso for the confidence he exudes at all times, no matter what his team is dealing with. The man's an inspiration.
It's no surprise, then, that true to form as the sharp young man and budding sports superstar he is, Alonso maintained his consistency during his postgame interview, which naturally happened without him putting a shirt on. Because why should he? This was his moment to bask in glory after that epic base on balls.
"L-F-G-M Let's Go!"

Pete Alonso is pumped up after the win! pic.twitter.com/M9l3X94i3j

— SNY (@SNYtv) September 7, 2019
Whether or not a guy on the diamond is shirtless is the barometer with which we can all measure the Mets. If they're all fully clothed, things are OK -- but they might have lost a game or two.
But if somebody's flashing his pecs and/or being doused with liquids on the infield dirt, well, things are good. No, things are GREAT.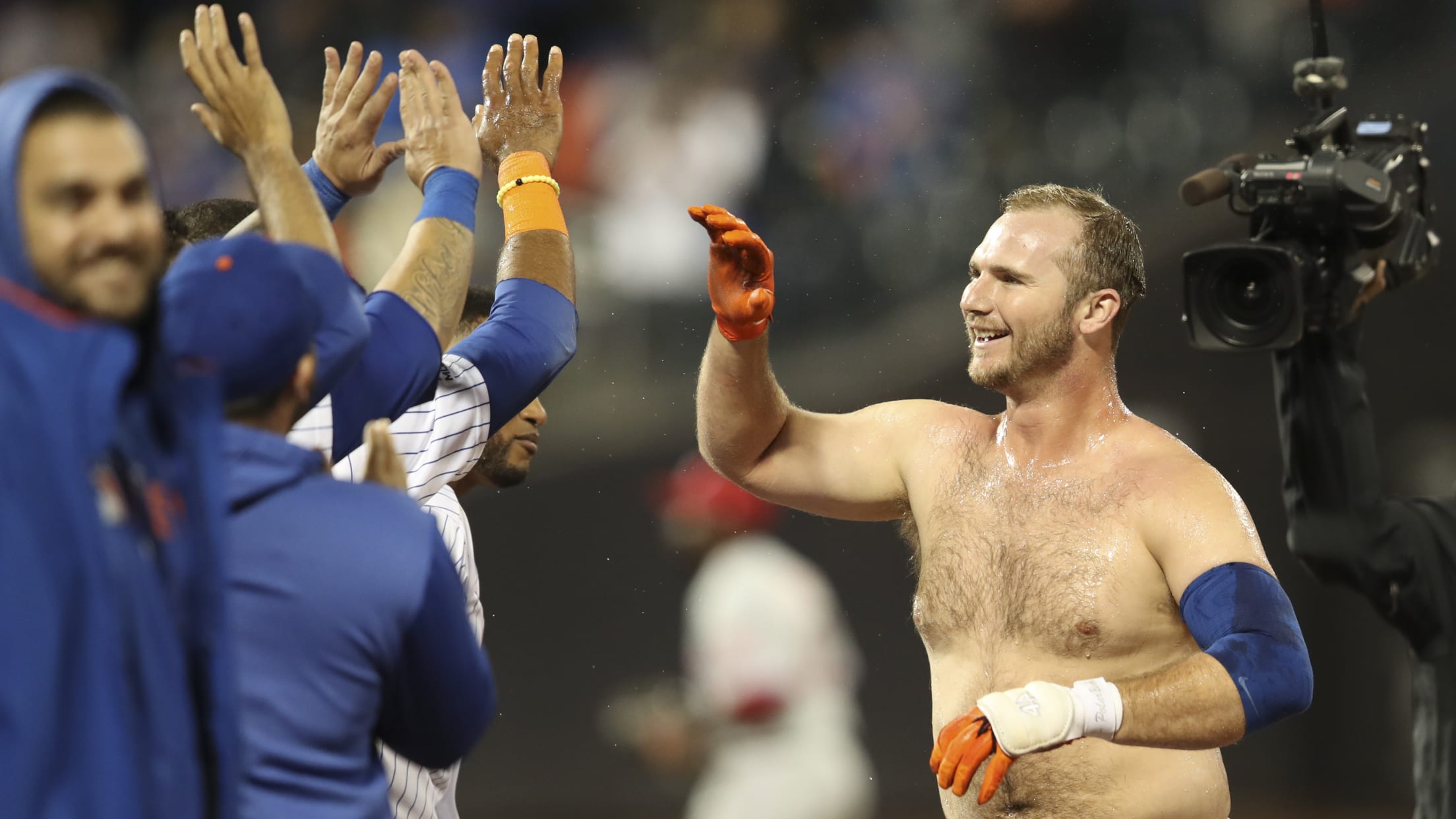 At this rate, the Mets ought to star in their own special edition of The Body Issue. I mean, who can say no?
.@Pete_Alonso20 talks walk-off walk and his rookie season, shirtless on #MLBTonight!@Mets | #BallparkCam pic.twitter.com/92mbMxt4oV

— MLB Network (@MLBNetwork) September 7, 2019
Teams in this article:
Players in this article:
Topics in this article: