Pete Alonso won the Home Run Derby, but his pursuit of history has just begun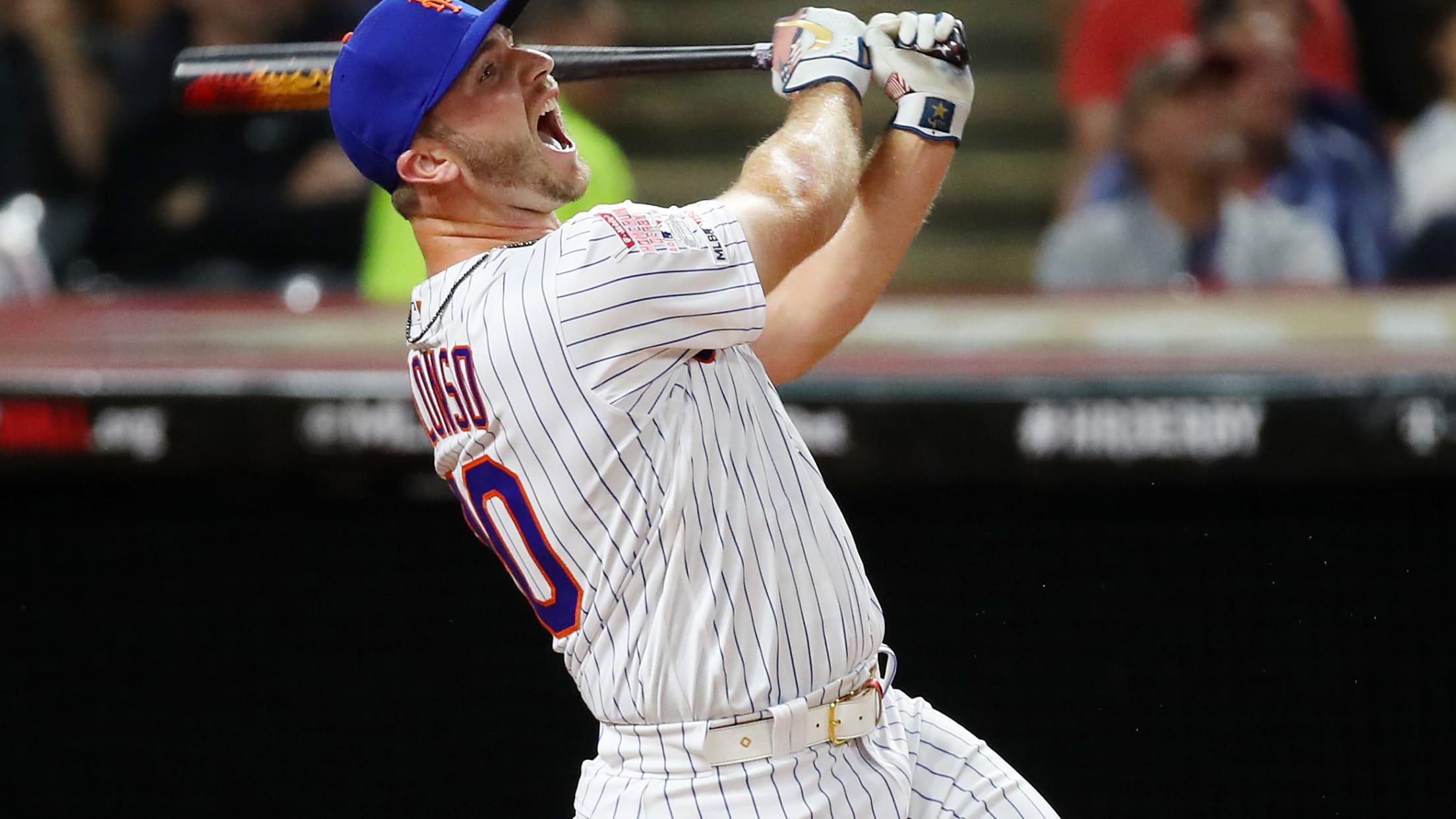 By now, you've probably heard of Pete Alonso. It's not an easy task to have a coming-out party after you've already been named an All-Star, hit 30 home runs in the first half of the season and been involved in beef with fellow rookies. It's even harder to do that when you play in New York City. Most of those players are already fully-formed superstars.
But, on Monday night, Alonso managed to muster a coming-out party on top of all that by winning a Home Run Derby for the ages. In the process, he felled multiple giants in Ronald Acuna Jr. and the ultimate final boss in Vladimir Guerrero Jr. to claim the hottest chain ever seen in baseball.
Never enough ice for the Polar Bear.❄️❄️❄️🐻@TMobile #HRDerby. pic.twitter.com/hy8fIxFo3c

— All-Star Game (@AllStarGame) July 9, 2019
Simply by virtue of winning a historic Derby, in which sluggers sent 312 balls over the fences for a total of 24.8 miles of home run distance, Alonso has already made history. But, as we all know, a taste of success just makes one hungry for more.
Hopefully, Alonso has a big appetite because he's poised to spend the second half of the season chasing another bit of history: the rookie home run record. The current holder of that title is none other than six-foot-seven Yankees slugger Aaron Judge, who hit 52 in 2017.
If you have any doubt that Alonso is chasing the record, you can quickly put that to rest. When the Yankees visited the Mets in Queens back in June, the rookie fired a warning shot at his crosstown, record-holding nemesis.
Early and often. 💪💪💪#LGM pic.twitter.com/NaN0vboAGz

— New York Mets (@Mets) June 12, 2019
Although Alonso's first-half total of 30 home runs was three dingers shy of Mark McGwire's first-half rookie record of 33, he's on the same pace as his real rival: Judge had 30 dingers in the first half in 2017.
The Mets have long played second fiddle to the Yankees in New York City, but Alonso's Home Run Derby performance was a clear sign that he has no intentions of playing that role. Judge also won the Derby in his rookie season, putting on a show in Miami with 47 home runs.
This year, Alonso hit 57.
The second half will include the typical late-season excitement: teams jockeying for postseason spots and players making cases for individual awards. But Pete Alonso will be out there chasing history.
If his Home Run Derby victory is any indication, he's plenty capable of making it happen. The Polar Bear is both powerful and hungry.
Teams in this article:
Players in this article:
Topics in this article: