A giant stuffed polar bear showed up in the Mets dugout in honor of Pete Alonso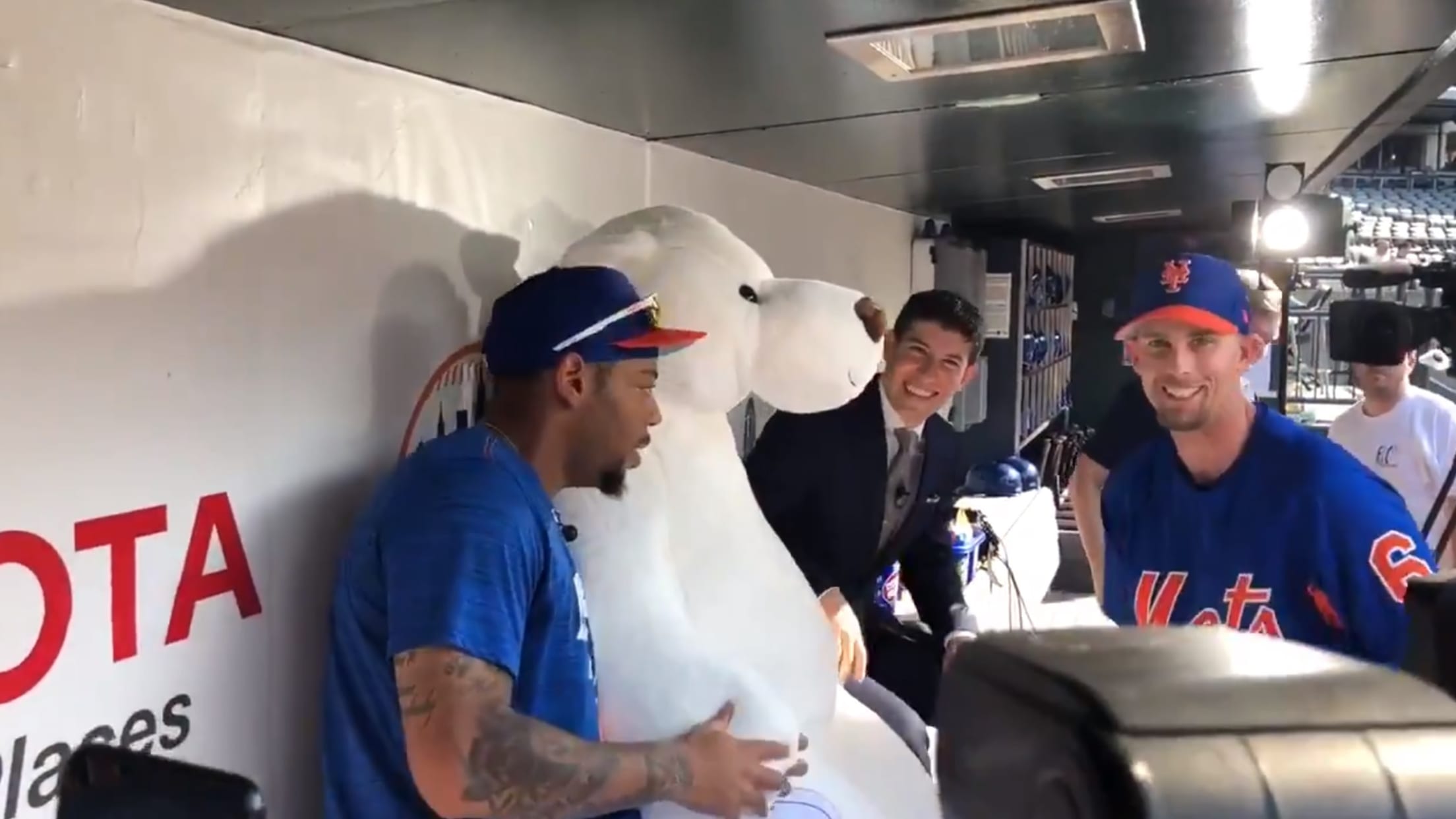 You just can't escape Pete Alonso. The Mets' rookie slugger has been putting on quite a power show this season -- even earning himself the endearing nickname "Polar Bear" due to the raw power he shows off on a daily basis.
Before the Mets took on the Braves on Friday night at Citi Field, "Pete" joined teammates Jeff McNeil and Dominic Smith in the dugout for a meet-up with the media. No, not Alonso, but a giant stuffed polar bear named Pete.
If you are looking to add a player to the NL All-Star roster, @JeffMcNeil805 and @TheRealSmith22 have a suggestion. ❄️🐻 pic.twitter.com/kAtcdgo4x3

— New York Mets (@Mets) June 28, 2019
This "Pete" also accompanied McNeil to the batting cages under the field before first pitch, because this bear knows the importance of practice.
No doubt inspired by his stuffed bear likeness being in close proximity all night, the real Alonso then stepped up and crushed another homer -- his 28th of the season so far -- in the game itself:
2⃣8⃣ for the ❄️🐻. #LGM pic.twitter.com/RGVOsSh4Wu

— New York Mets (@Mets) June 29, 2019
Now that we know Alonso will take part in the Home Run Derby in Cleveland, news that made the rounds Friday afternoon, here's hoping the bear joins him for the festivities. They clearly work well together.
Teams in this article:
Players in this article:
Topics in this article: