Mets slugger Pete Alonso is wearing some intimidating polar bear cleats for All-Star Week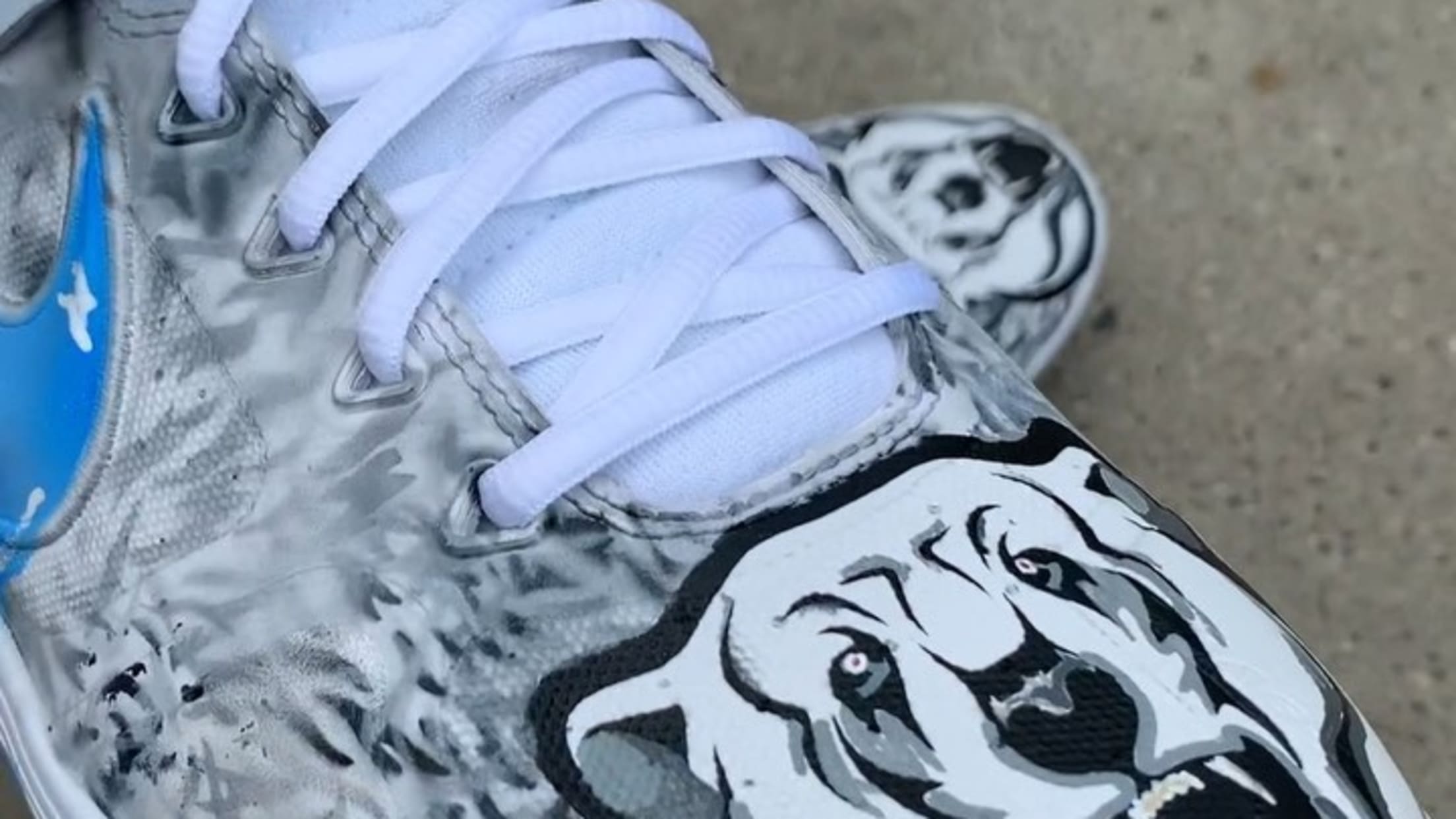 Pete Alonso has been swatting homers at a prodigious rate for the Mets for the past few months. The rookie has put himself on the map in a big way, and his platform will be elevated even higher this week as he partakes in the T-Mobile Home Run Derby and All-Star Game presented by Mastercard at Progressive Field in Cleveland.
Along with his larger-than-life personality and awe-inspiring blasts comes a great nickname: The Polar Bear. Alonso has that nickname because, well, he's very strong, just like a polar bear.
With that in mind, enjoy this look at Alonso's custom polar bear cleats that he was gifted just in time for the week's events:
Those cleats, matched with this quote ...
Here's Pete Alonso on his approach to the Home Run Derby: "Basically it doesn't matter how much jelly you have in the jar, it's about how well you spread it on your English muffin." Words to live by ... maybe?

— Tyler Kepner (@TylerKepner) July 8, 2019
... and a Derby win?
It's Pete Alonso's world, we're all just living in it.
Adrian Garro joined MLB.com in 2016. Throughout his travels, both Bartolo Colon and Vin Scully have placed their hands on his shoulders. Not at the same time, though. That'd be amazing.
Teams in this article:
Players in this article:
Topics in this article: