So you're about to watch your first Home Run Derby -- here's what you need to know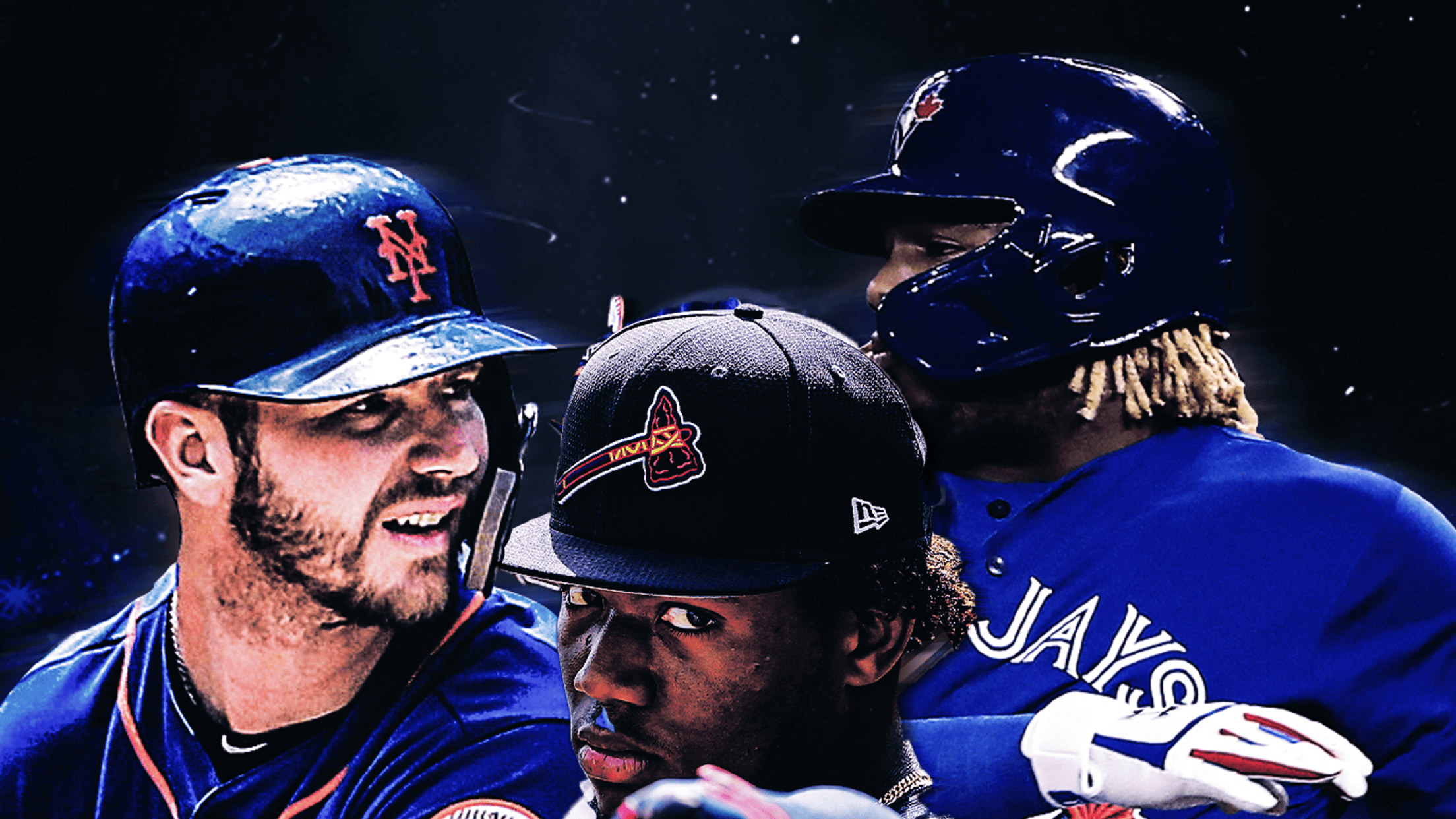 First of all, welcome. Whether it's your first time watching the Home Run Derby or your first time hitting in it, we're thrilled that you're here. Especially if your name is Vlad Jr.:
Vladimir Guerrero Jr. practicing his home run derbying is exactly everything you're hoping it would be. #BlueJays pic.twitter.com/GnMNiY0O1Q

— Alexis Brudnicki (@baseballexis) July 2, 2019
We usually get to see the best hitters on the planet just four or five times per game, battling pitchers who can throw 98 and make baseballs disappear. But the Derby is different. For one night, the goal is simple: Let the biggest, baddest baseball men on the planet take turns seeing just how many times they can put an object into low orbit.
The results ... well, you saw that tweet up there, right? Every year seems to give us another iconic moment -- Ken Griffey Jr. flipping his hat around and hitting a ball off a warehouse. Mark McGwire nearly endangering traffic on the Massachusetts Turnpike. Bryce Harper channeling the Founding Fathers themselves to walk off with a win in D.C.
Sound like fun? Great. Here's everything you need to know before the madness begins in Cleveland at 8 p.m. ET on Monday night.
First, the rules
Originally, the Derby format was organized around outs -- i.e., any swing that didn't result in a home run.
But in 2015, everything changed: Outs were out, and the clock was in. Eight players are seeded according to their regular-season homer total and organized into a March Madness-style bracket -- 1 vs. 8, 2 vs. 7, and so on. Each hitter has four minutes to hit as many homers as possible, with players awarded 30 seconds of bonus time if they hit two dingers 440 feet or longer.
Setting a timer took an already outrageous event and made it even wilder. There's no longer any time to get cute or to try to regroup while waiting for the perfect pitch. No matter how tired you are or what the score is, the only solution is to keep taking hacks -- all while the clock winds down and the crowd starts losing its mind. And, every now and then, we get ourselves a buzzer-beater:
So what can you expect this year?
An introduction to sports' swaggiest young stars, for starters. You'll meet Braves outfielder Ronald Acuña Jr., the electric reigning NL Rookie of the Year who can't stop forging adorable friendships and launching postseason grand slams at age 20. You'll meet Pete Alonso, this year's frontrunner for NL Rookie of the Year, who's got the second-most homers in the Majors and looks like the Big Bad in some baseball video game. And last but not least, there's Vlad Guerrero Jr. -- the 20-year-old who arrived earlier this year as the most hyped young athlete in recent memory, and who already gets treated like a rock star in Toronto.
The Derby is where names get made: The world is watching, and the contest is specifically designed to let insanely talented athletes do insane things. It's where Aaron Judge went from very good rookie to Aaron Bleeping Judge:
Add in established superstars like master talker of trash Alex Bregman and the smoothest man in baseball, Javier Baez, and you've got quite the party.
Most importantly, the memes
There are plenty of grace notes on top of all those dingers. Seeing whether someone will be able to literally hit a ball out of the stadium, for example, or listening to Chris Berman try to fit 72 "back"s into a five-second span, or watching kids try their best to haul in big league fly balls, or all the bat flips.
But the Derby's true secret sauce is simple: While the eight-man field slugs it out, both All-Star rosters are just hanging out around home plate and taking it all in, enjoying the one night a year when they can take a load off and just watch with the rest of us.
Sometimes they're recording for posterity. Sometimes they're there to provide a quick snack or cool somebody off. Sometimes they're just completely and utterly losing their minds while the homers start flying and the crowd starts going nuts. But no matter what, they're the perfect cherry on top of any Derby moment. Imagine the front row at the Slam Dunk Contest, except instead of a handful of guys, it's an entire team full of stars -- and dousing their buddies in Gatorade is actively encouraged.
Players in this article:
Topics in this article: