Vlad Jr.'s HR Derby practice session was terrifying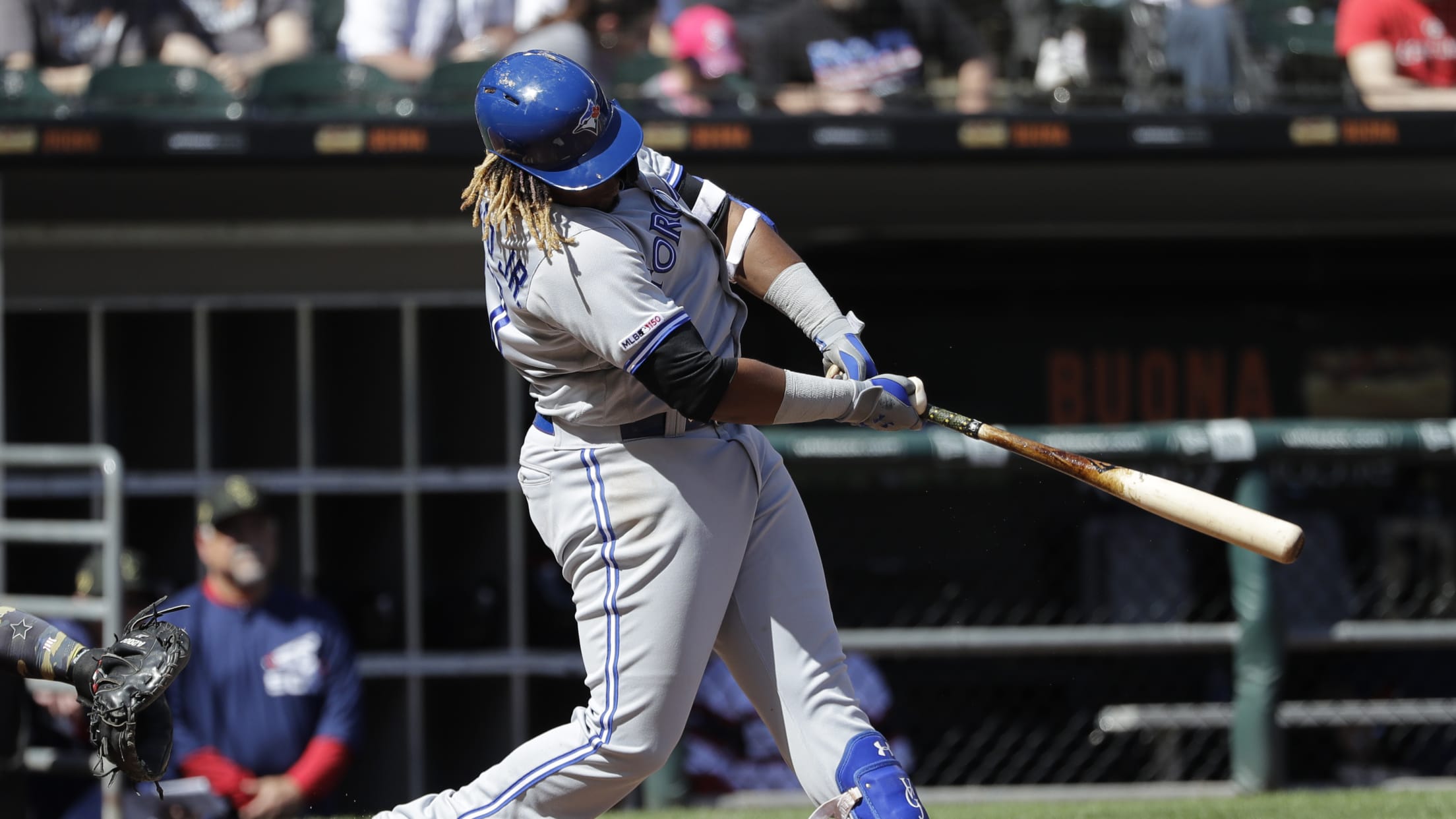 On Monday, eight of the best sluggers in baseball will gather in Cleveland for the T-Mobile Home Run Derby to determine just who is the best at hitting lots of dingers.
Blue Jays rookie third baseman Vladimir Guerrero Jr. will be among them. Prior to Tuesday's game, he decided to take a few practice swings -- and give everyone a taste of what they can expect:
Vladimir Guerrero Jr. practicing his home run derbying is exactly everything you're hoping it would be. #BlueJays pic.twitter.com/GnMNiY0O1Q

— Alexis Brudnicki (@baseballexis) July 2, 2019
Like Steph Curry during warmups or Megan Rapinoe at the penalty spot, Guerrero was automatic in his dress rehearsal for Monday night. The closest analogue to this display is probably when Bulls guard Craig Hodges made 19 straight threes to open the 1991 NBA Three-Point Contest.
If he brings this kind of rhythm into the tournament, the rest of the field could be in for some trouble.
Eric Chesterton is a writer for MLB.com. He is an appreciator of the stolen base, the bunt against the shift and nearly every unconventional uniform design. He eagerly awaits Jamie Moyer's inevitable comeback.
Teams in this article:
Players in this article:
Topics in this article: