Do your duty and vote in the MLB All-Star Starters Election to make sports history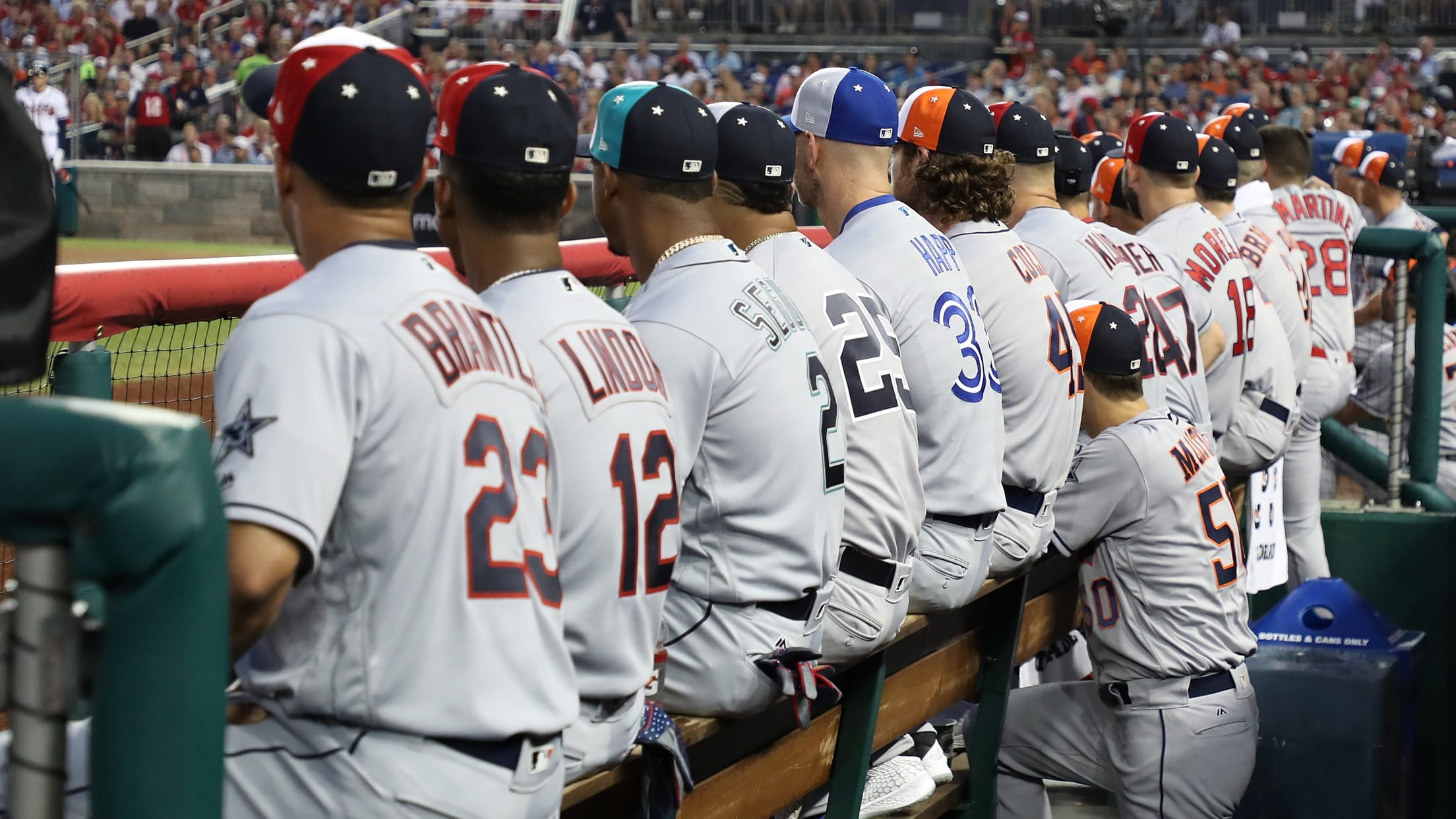 The 2019 MLB All-Star Game is less than two weeks away. The primaries have already come and gone, whittling the best baseball players in the world down to a select few finalists at each position. But there's still one more step to go, and it's the most important one of all: The final ballot is officially live, which means you have until 4 p.m. ET on Thursday to decide which finalist is named an All-Star starter.
It's a lot of responsibility. But I speak to my fellow baseball fans today not to try to sway their vote in any particular direction. Oh, you opted against Ronald Acuña Jr.? You were probably too busy voting for the reigning NL MVP and king of the state of Wisconsin or the guy doing a Babe Ruth impression for the best team in baseball. Throw darts at your computer screen and you'll come up with a jaw-dropping array of talent. There are no wrong choices -- really, that's the whole point. The only wrong choice is not voting at all (... or actually throwing darts at your computer screen, please don't do that).
For all of the drama and dingers it brings us on a daily basis, the baseball season provides precious few opportunities for the very best players to actually face off. In order for Mike Trout to take a crack at launching a Justin Verlander fastball, everything on the schedule has to line up just right -- and even then, he'll only get three or four shots.
But the All-Star Game is different, like a baseball Thunderdome: The best pitchers and hitters on the planet have no hope of avoiding each other, because each roster is made up of nothing but the best pitchers and hitters on the planet. Aaron Judge and Max Scherzer may as well play in different universes; for one night in July, we get to watch a man the size of a linebacker standing on another linebacker's shoulders take a swing at some 98-mph heat.
But it can't happen without your help. We can only watch Javier Baez try to stunt on every team at once if you go vote for him right now. How will we know how far Anthony Rizzo can hit a baseball unless you let him try? For 28 hours, baseball -- nay, your country -- needs you. Please answer the call.
The Starters Election begins Wednesday at noon ET and runs through Thursday at 4 p.m. The winners will be unveiled on ESPN that night starting at 7 ET. Players who do not get elected starters are not automatically added to the team as reserves -- they will be determined through a combination of "Player Ballot" choices and selections made by the Commissioner's Office. All-Star pitchers and reserves will be announced on Sunday, June 30, at 5:30 p.m., also on ESPN.