Please enjoy this Francisco Lindor All-Star Game billboard that looks like a political ad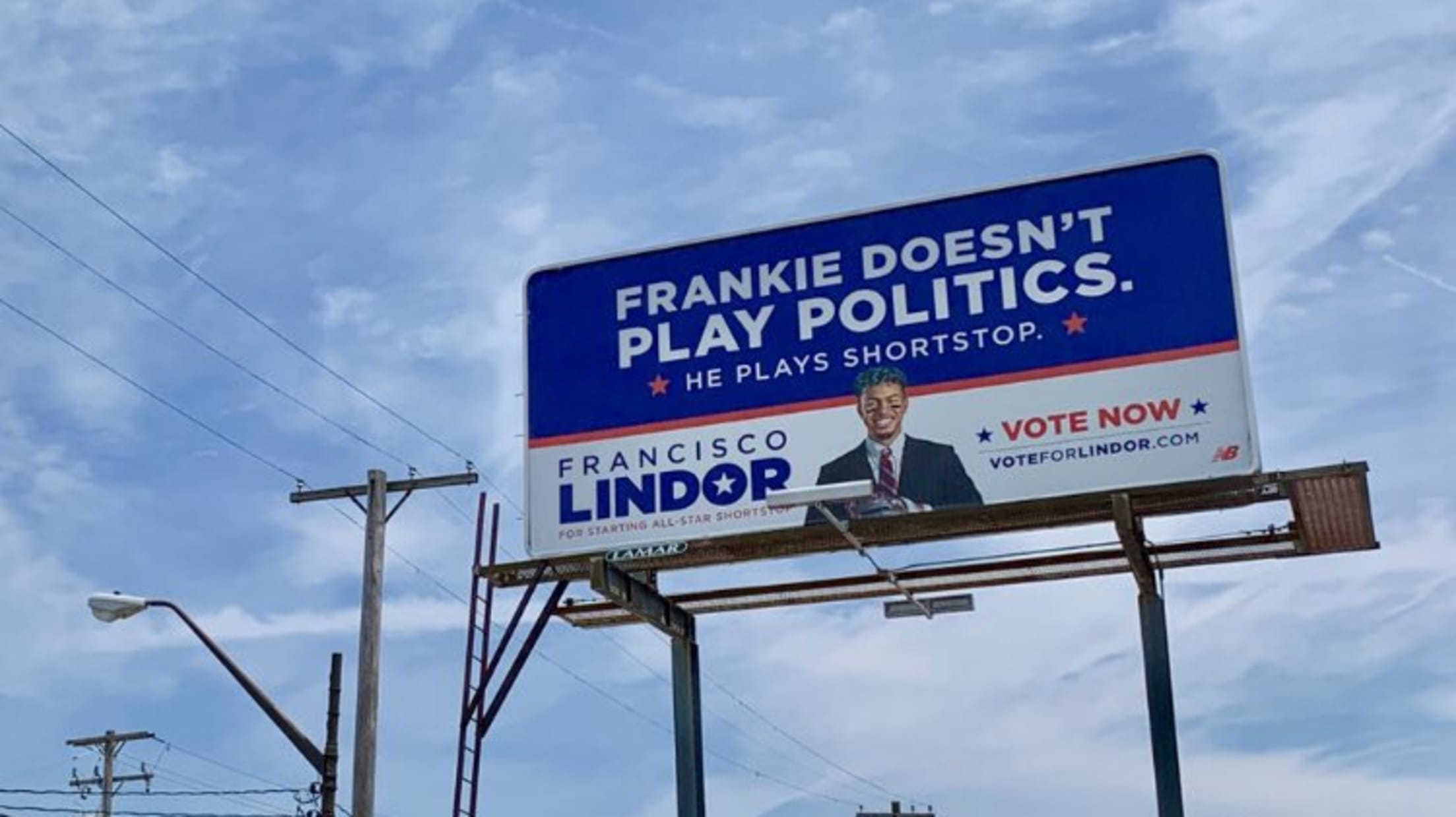 Everybody's getting the word out about All-Star Game voting -- and with just two days remaining until the end of the Primary voting phase, it's time to get serious.
With that in mind, here's a big billboard put up in the Cleveland area urging baseball fans to cast their ballots for Indians shortstop Francisco Lindor who, as of this article's publication, is currently fifth in AL shortstop vote.
Wow... This is amazing! I'm blessed 🙏🏽 Go vote! https://t.co/cEhfz6GgRL #LindorAllStarShortStop pic.twitter.com/ORnHsHA5An

— Francisco Lindor (@Lindor12BC) June 19, 2019
I dig everything about this billboard. From its mock political ad format ("Frankie doesn't play politics, he plays shortstop"!) to the stylization (a star in the "o" in "Lindor") and its overall look. An inspired effort all around.
Will it pay off? Stay tuned, primary round results will be announced on Friday, June 19 at 4 ET.
Teams in this article:
Players in this article:
Topics in this article: