How Pete Alonso's not-quite-safe-for-work rallying cry turned the Miracle Mets' season around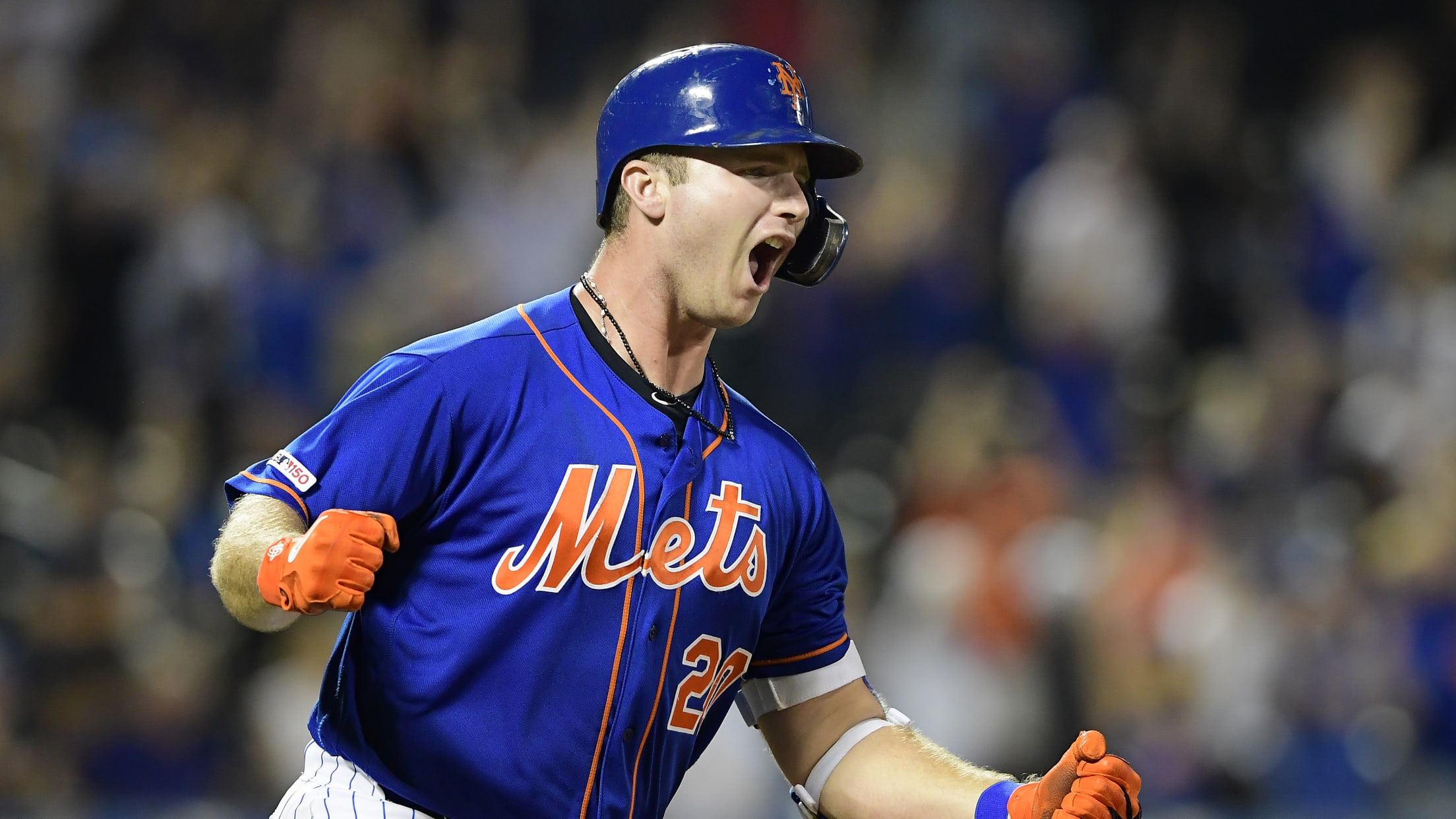 It all felt so inevitable, so right, so very, very Mets.
New York spent this past offseason inspiring near-boundless optimism: trading for the best closer in the game (and a future Hall of Fame infielder), signing an offensive force at catcher, putting their top prospect, Pete Alonso, on the Opening Day roster after watching him lay waste to Spring Training. Reigning Cy Young winner Jacob deGrom! Radar gun destroyer Noah Syndergaard! Look at all these stars -- how could this team not contend for the NL East, for the World Series, for global domination?
And then the next few months reminded us: Because this team is the Mets, you putzes. On July 7, New York got swamped at home by Aaron Nola and the rival Phillies. They entered All-Star Weekend at 40-50, a season-high ten games below .500 -- and seven games out of a postseason spot. The best closer in the game? Maybe not even a closer anymore? Alonso? Snapping bats over his leg like particularly flimsy twigs:
Of course this was how this was going to go. This is how it always goes with the Mets! No matter the hype, no matter the talent, no matter the best-laid plans, in the face of all logic and reason, things go wrong. Carlos Beltran? Played like an MVP, then struck out. Johan Santana? Threw a no-hitter, then his shoulder collapsed. Yoenis Cespedes? Carried the team to a World Series, then got hurt, then stepped in a hole and broke his ankle, which is really a sentence that only the Mets could produce.
At a certain point, you just have to throw your hands up and admit the truth: This franchise is cursed. It's the only explanation left -- nothing will change, because nothing can change. Never hope; hope is how you get hurt.
Except ... wait a minute. What's that? That noise, off in the distance? It's getting louder. Is that a series of letters? L, F, G, M?
#LGM 🍎 pic.twitter.com/AwPfY4lK1l

— Pete Alonso (@Pete_Alonso20) July 31, 2019
You might've noticed something odd in that tweet above. The caption reads #LGM -- an abbreviation of "Let's go Mets," New York's catchphrase since time immemorial. But within Alonso's note, it's a bit different: #LFGM, a ... slightly profane (if undeniably badass) variation.
He's not just embracing the Mets, the team that even children love to roast. Alonso knows the sort of history he walked into. He knows how many stars have tried and failed in Queens. He just really, really doesn't care. First he went to Cleveland and won the Home Run Derby. Then he came back home and put everyone on notice: He and the Mets aren't going anywhere. He's looking at years of frustration and futility and spitting in their face.
And a funny thing's happened since then: New York's started winning and hasn't been able to stop. The Mets are 17-6 since the All-Star break, the best record in baseball, and now find themselves just 2 1/2 games out of a Wild Card spot entering Tuesday. Everyone's starting to believe. Citi Field is delirious. Just watch Alonso's go-ahead homer in the seventh inning of Monday's 5-4 win over the Marlins and try not to smile:
After the game, there were those letters again:
In case it wasn't official before, it's official now. The Mets have a new hashtag: #LFGM (@Pete_Alonso20) pic.twitter.com/MzUXPmAk1g

— Steve Gelbs (@SteveGelbs) August 6, 2019
What started as a harmless gag has now become a movement. Twitter's given it the apple emoji. Someone put it on a license plate, which is now Alonso's Twitter banner. Newest Met Marcus Stroman is all over it, and that man is a verifiable meme machine:
Energy! @Mets @Pete_Alonso20 #LFGM pic.twitter.com/veSiJmlS9G

— Marcus Stroman (@MStrooo6) August 6, 2019
At this rate, it'll probably be New York's most popular name for newborns by 2021. Of course, someone will have to explain to them what exactly it stands for.
So, @Pete_Alonso20, what's the F in #LFGM stand for? pic.twitter.com/S0hsa7zNb2

— SNY (@SNYtv) August 6, 2019
Teams in this article:
Players in this article:
Topics in this article: