Pete Alonso and Jeff McNeil ate a painting at one of the world's most experimental restaurants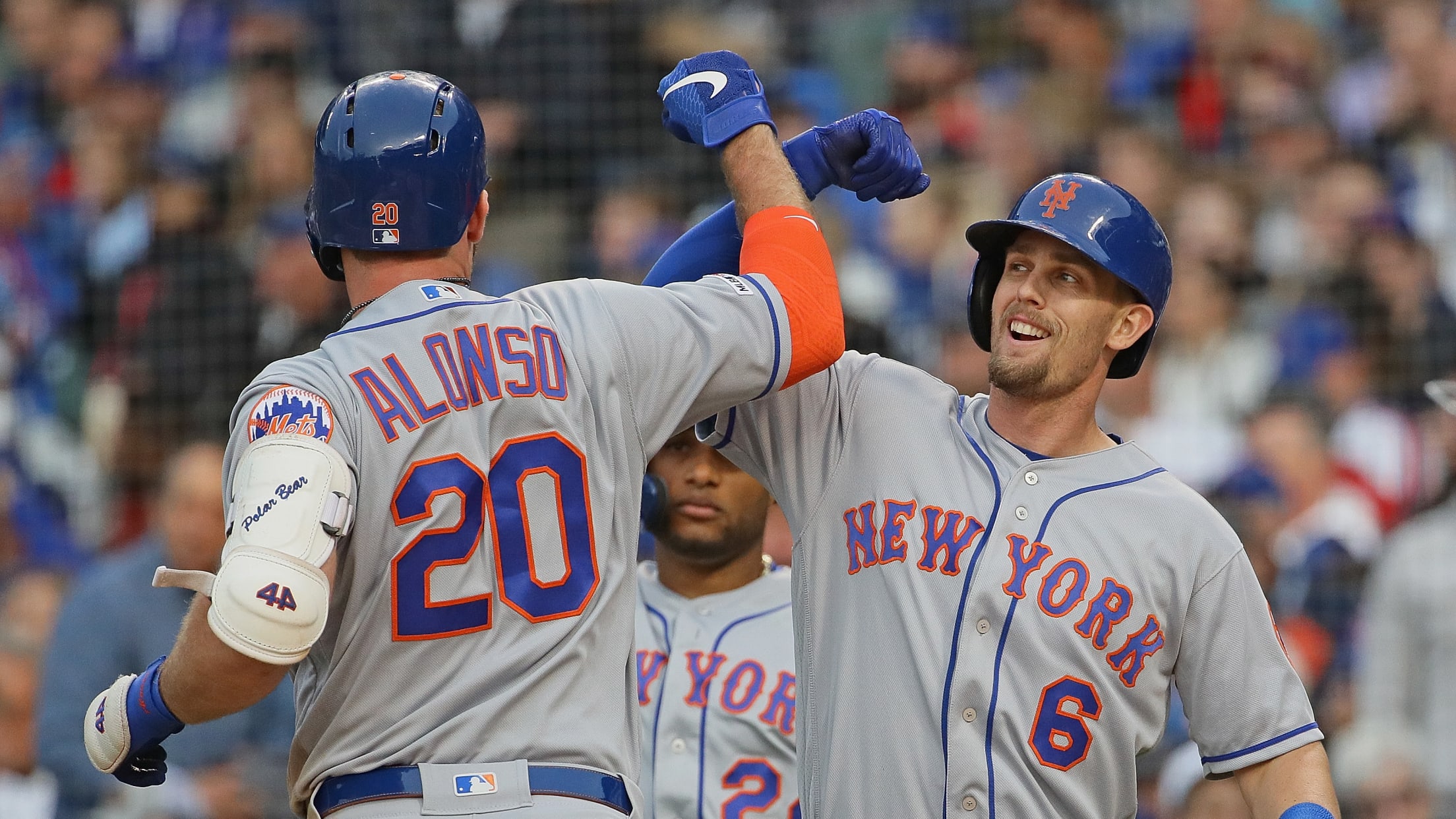 Sure, being on the road for half the year is a bummer for a ballplayer. They have to sleep in a strange bed, away from their family and friends and all their normal routines. There is one upside, though: all the amazing restaurants they get to try out.
With the Mets set to begin a series with the White Sox in Chicago, All-Stars Pete Alonso and Jeff McNeil went to one of the world's most inventive, interesting and absolutely nutty restaurants out there on Monday night: Alinea.
The restaurant from Chef Grant Achatz is noted for its upscale American cuisine served in the most creative ways possible. Their website refers to a reservation (somewhere between $260-$395, before drinks) as a "multi-sensory, multi-course" meal. That includes intricate platings, liquid nitrogen drinks and a forever-evolving menu. It's basically edible art.
So, when the guys sat down for their meal, McNeil was already overwhelmed. And that was before they reached the famous dessert, where the artistically decorated plate is brought down from the ceiling, and the food is made on the table in a swirl of smoke.
As @GemmaKaneko pointed out, @jeffmcneil805 and @Pete_Alonso20 ate at the restaurant from Always Be My Maybe last night. (Or, Alinea in Chicago).

From McNeil's insta story: pic.twitter.com/pvtMiUzcl8

— Michael Clair (@michaelsclair) July 30, 2019
Need a closer look? Yeah, so do I. Check out just how they make that dessert:
Ballplayers are usually eating things that are known more for their nutrients than their flavor, so I'm glad to see that they're also able to take in the finer things in life.
And Jeff and Pete: Just know, if anyone ever cancels last minute, I'm happy to help fill the reservation ... if you're picking up the check.
Teams in this article:
Players in this article:
Topics in this article: