Christian Yelich doesn't think Baker Mayfield has what it takes to be in the Body Issue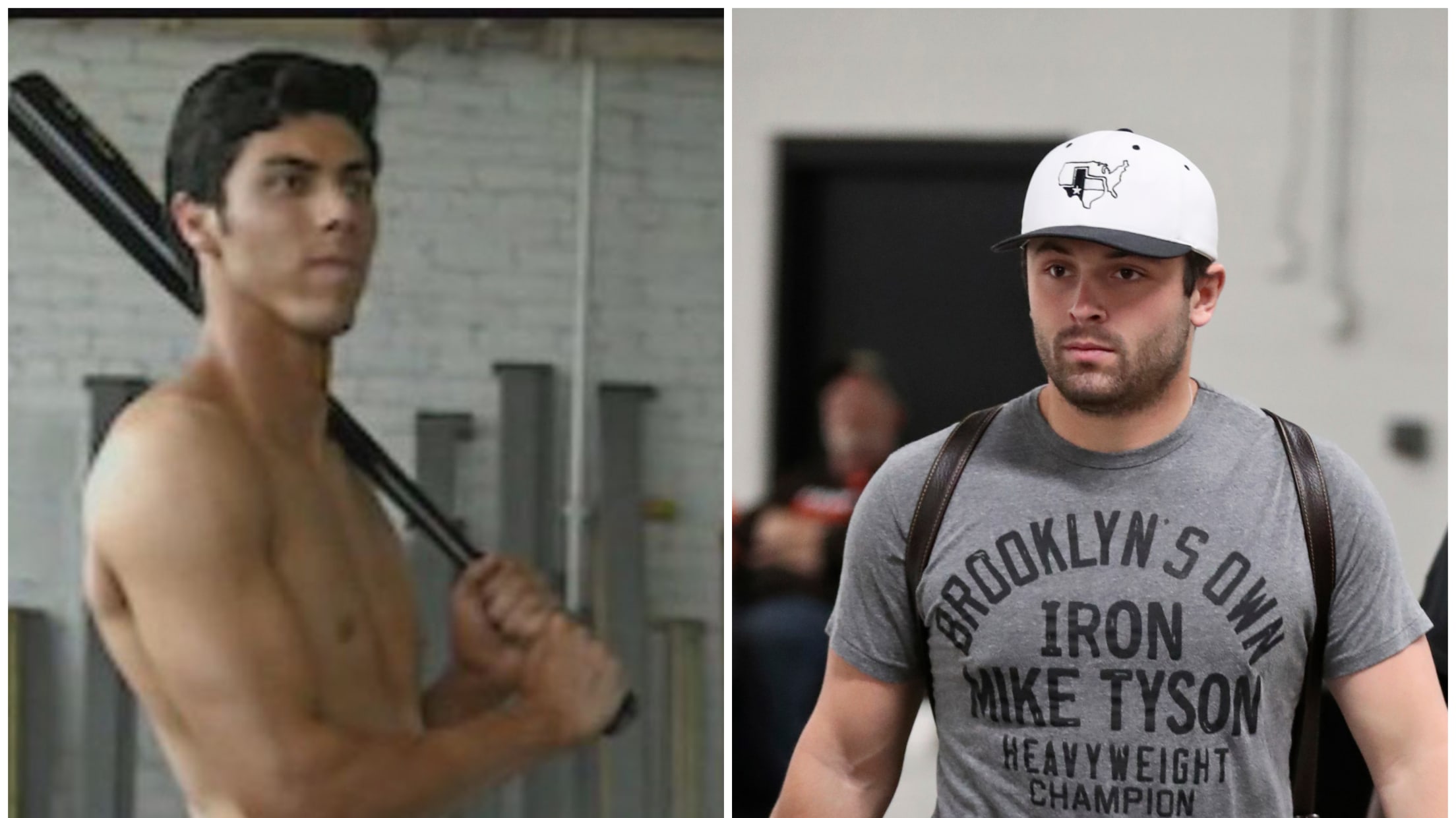 On Wednesday, ESPN released the photo galleries from their upcoming ESPN The Magazine Body Issue. While the Philadelphia Eagles' offensive line was living their best life at the tailgate of every fan's dreams, Christian Yelich was in a dusty warehouse showing off his chiseled physique.
It was glorious. Well, at least most people thought so: Yelich clapped back at one notable detractor on Twitter with his now-iconic "Relax Roxane" line and by changing his walk-up music to "Roxanne" by The Police.
But, it turns out that the haters aren't confined to randos on the internet. On Monday, the reigning NL MVP was confronted with a hater closer to home: partner in crime/Cleveland Browns quarterback Baker Mayfield. You see, Mayfield seems to think the people want him more than they want Yelich.
Like the Roxane saga before it, Yelich was quick to respond ... and this time he had receipts. Apparently, Mayfield doesn't have the stuff necessary to bare all for the world to see: "It's not for everyone," Yelich said. "It takes a lot." Translation: Mayfield doesn't have what it takes.
It doesn't matter whether you're Roxane or a Heisman Trophy winner. Don't come at Christian Yelich. It's not going to end well for you.
Teams in this article:
Players in this article:
Topics in this article: