Miguel Cabrera can't remember his teammates' names so he calls most of them 'bro' instead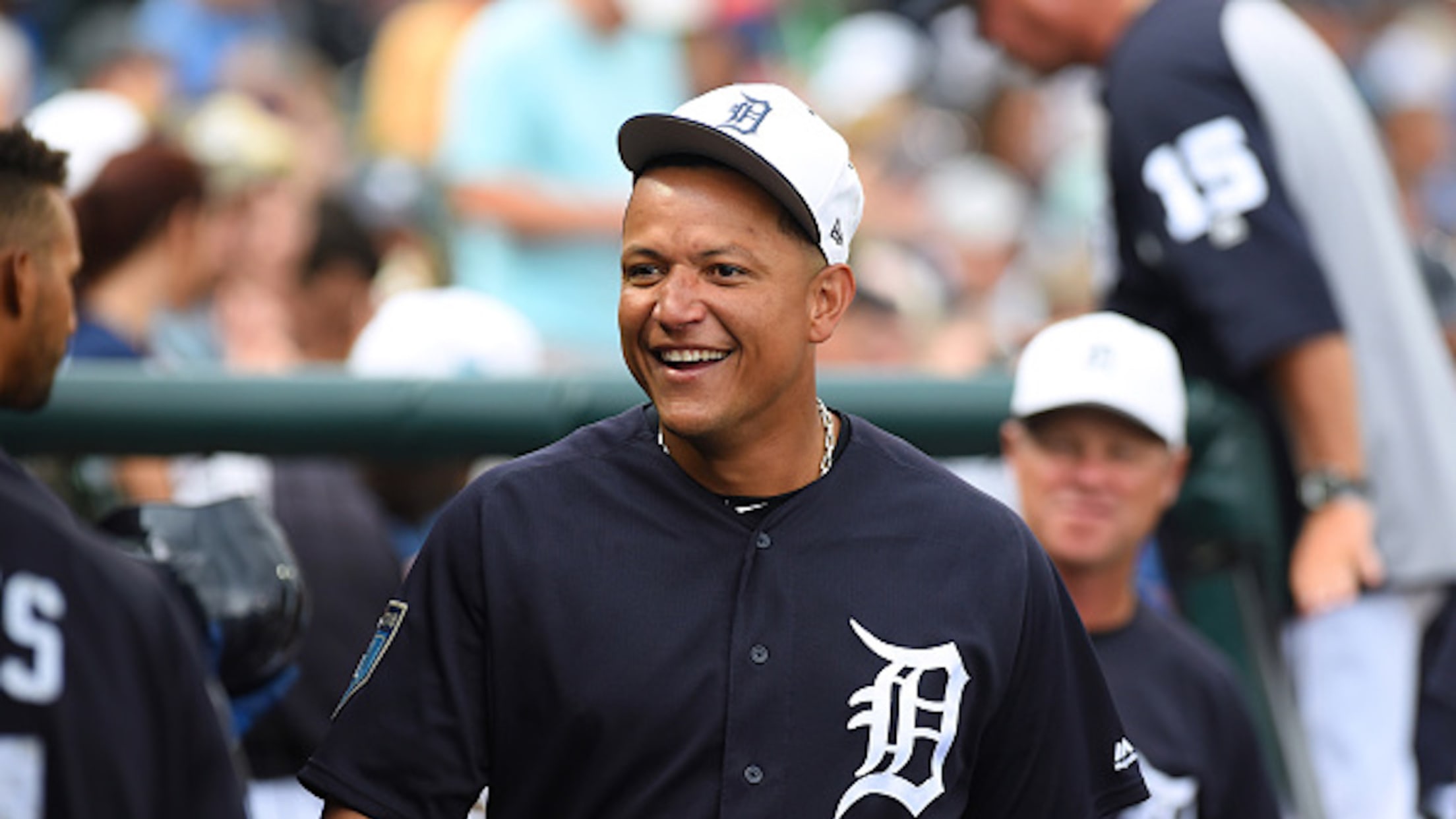 LAKELAND, FL - MARCH 20: Miguel Cabrera #24 of the Detroit Tigers looks on from the dugout and smiles during the Spring Training game against the New York Yankees at Publix Field at Joker Marchant Stadium on March 20, 2018 in Lakeland, Florida. The Tigers defeated the Yankees 8-3. (Photo by Mark Cunningham/MLB Photos via Getty Images) (Mark Cunningham/Getty Images)
Miguel Cabrera is entering his 11th season with the Tigers. He's shared a clubhouse with probably hundreds of different teammates over that span, from longtime infieldmates to journeymen toward the end of their careers to prospects trying to carve out a big league role.
That's a lot of players! And, more specifically, that's a lot of names for one man to remember -- so Cabrera has apparently just given up entirely. "I've been here for 10 years and most of my teammates, I don't even know their names," Cabrera told Bleacher Report. "Even in the old days. You can ask any player if I know every name and he'll say no."
So how exactly does he communicate with everyone, you ask?
"I say, 'Hey, bro. What's up, bro?'"
If you find this a little hard to believe, two players who know him well -- Torii Hunter and Ian Kinsler, who spent a combined six years with Miggy in Detroit -- can confirm.
"His favorite word was 'bro,'" Hunter said. "'Bro, bro.' And then he'd go to another guy. 'Bro, bro.'"
Kinsler agreed, although he made sure to note that Cabrera knew his name: "He knew my name, but then, my locker was right next to his, so he'd better."
And then, after a moment's thought, you could practically hear the curtain being raised in his mind: "But … now that you say that, maybe he didn't."
Can't someone just come up with some icebreaking exercises?
Teams in this article:
Players in this article: