Catcher Miguel Montero pitched to pinch-hitter ... Jacob deGrom
The Mets jumped out early against the Cubs on Sunday, leading, 13-1, by the eighth inning -- which meant that after getting the third out of the seventh inning, catcher Miguel Montero remained on the mound for the eighth.
It's not terribly surprising -- Montero had the day off with David Ross behind the plate, position players pitching is sort of en vogue these days and Cubs manager Joe Maddon certainly isn't one to shy away from unconventional position switch-ups.
Slightly more surprising, however, was the second batter Montero faced that inning. After Juan Lagares' leadoff single, in stepped pinch-hitter … Jacob deGrom?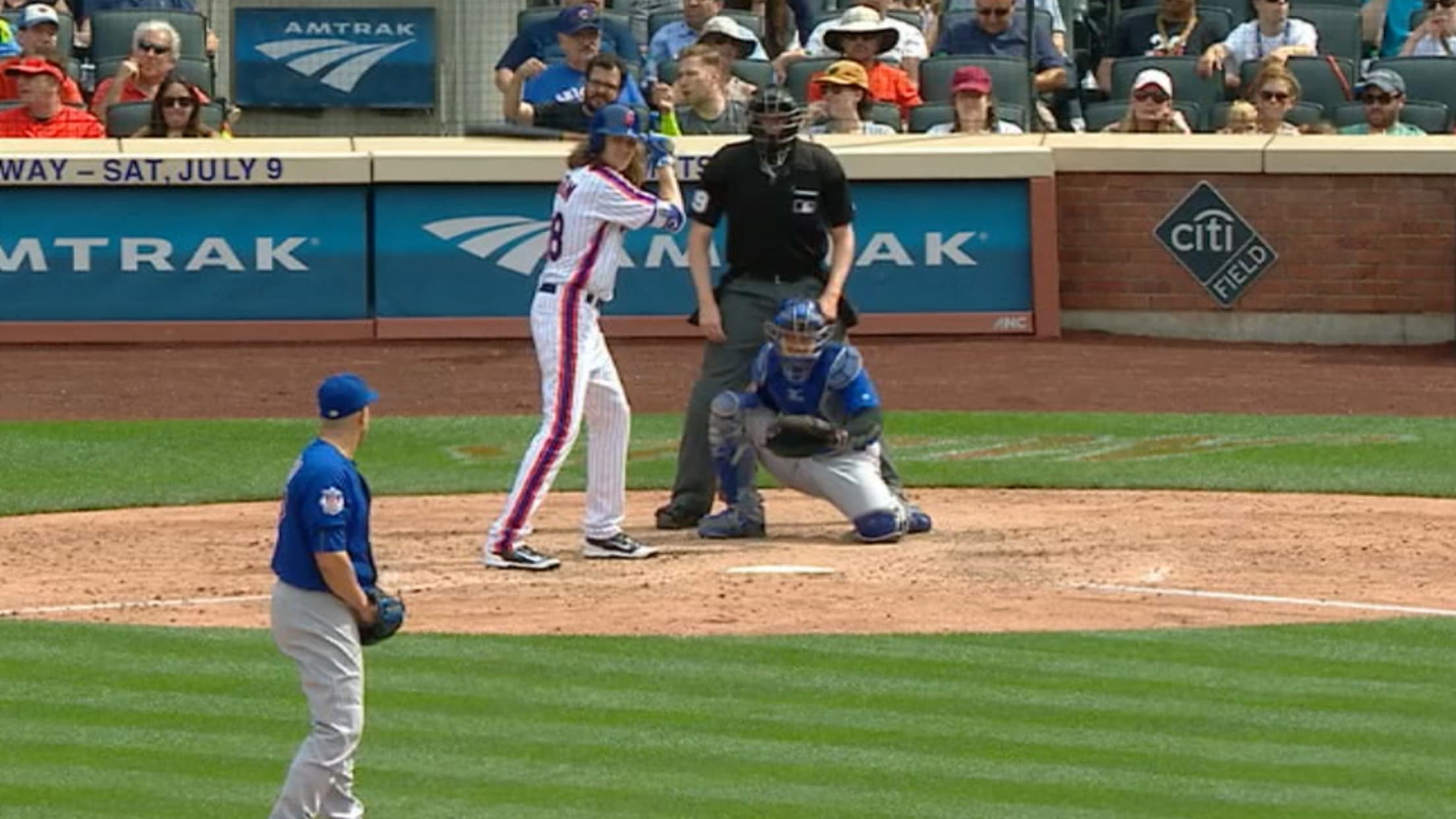 Indeed, deGrom pinch-hit for fellow pitcher Antonio Bastardo, who'd replaced Curtis Granderson in the two-spot after the Mets did some positional reorganizing of their own. Now, deGrom isn't the most prodigious slugger, but with 143 career plate appearances to Bastardo's 10, Terry Collins probably figured he'd be a little more comfortable in the batter's box.
So, for one beautiful moment, Montero and deGrom got to pretend they were living in the alternative universe where they'd each chosen the opposite career path. The dream was very much alive that maybe, after long, fulfilling careers in their current positions, they'd be able to reinvent themselves anew and have second careers -- until deGrom popped out to left field:
He probably won't be DH-ing any time soon, at least. Meanwhile, Montero went on to pitch 1 1/3 innings, allowing one run on four hits, and the Mets prevailed, 14-3.
Still, at least one of their dreams is still alive:
A few more innings and might have a chance at the CY Young #Cubs

— Miguel Montero (@miggymont26) July 3, 2016
Teams in this article:
Players in this article: