Mike Foltynewicz gifted his fellow Braves All-Stars with amazing personalized socks
The Braves have had a strong first few months of the season and are right in the thick of things in the National League postseason picture.
As a result, four Braves will be in D.C. this week for All-Star Week -- and thanks to one of them, they'll be sporting some extremely choice footwear. Pitcher Mike Foltynewicz, you see, designed some custom socks for his fellow Atlanta All-Stars to wear, and they were shown off during the broadcast of Sunday's 5-1 win over the D-backs.
And as you'll see in the clip atop this post, that means first baseman Freddie Freeman has socks emblazoned with the smiling faces of his wife, Chelsea, and son, Charlie. Outfielder Nick Markakis' feature his three sons, Taylor, Tucker and Toby. And while phenom infielder Ozzie Albies doesn't have a wife and kids just yet, his socks feature the face of his pal and teammate, Ronald Acuña Jr.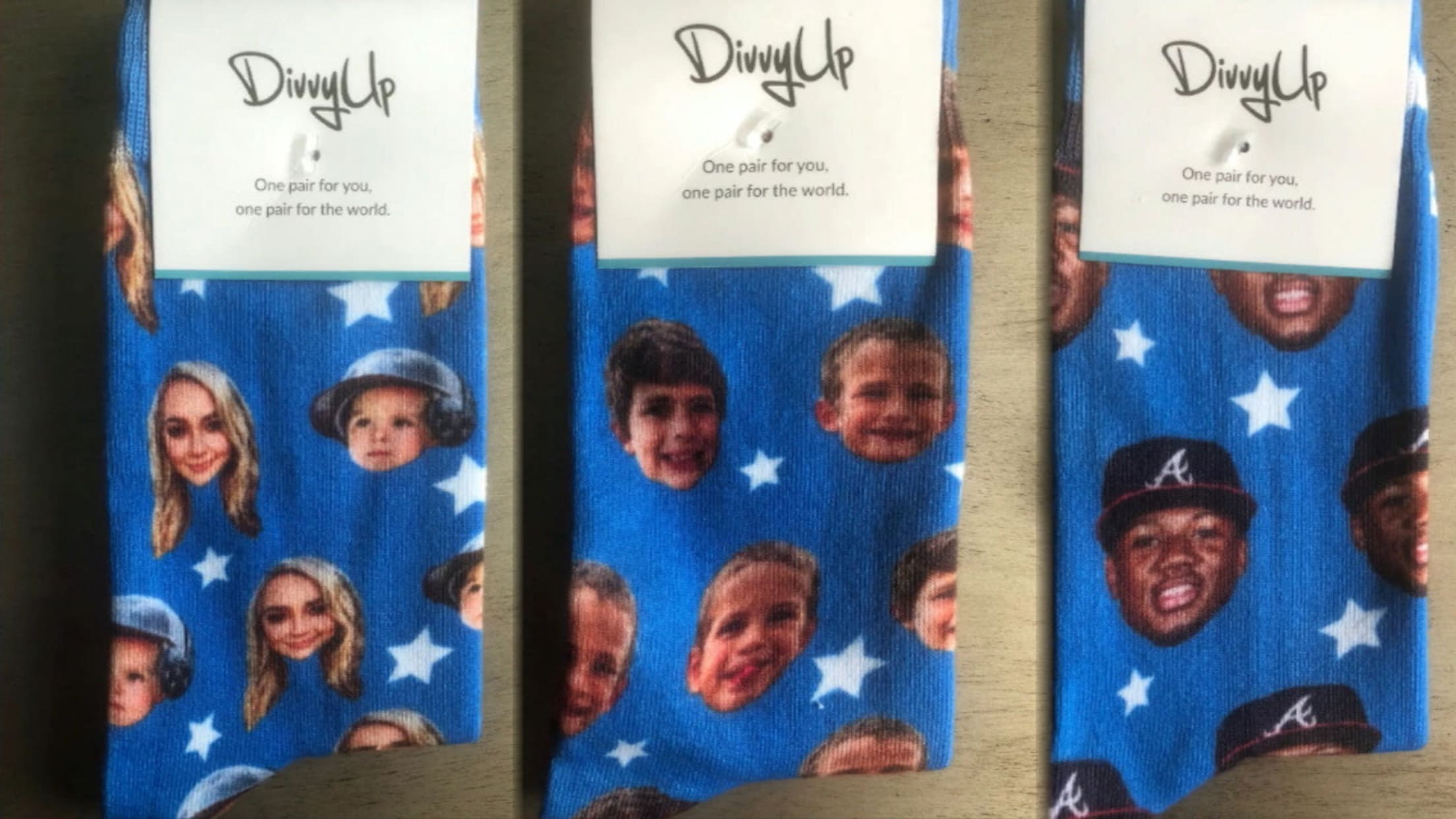 Excellent effort, Folty, and a great way to start what's sure to be an exciting week for the quartet.
Teams in this article:
Players in this article: