Mike Napoli set the perfect tone for his career by taking Justin Verlander deep in his first MLB at-bat
A fantastic career officially came to a close on Saturday, as longtime slugger Mike Napoli announced his retirement over Twitter. It was the end of a journey that many baseball players would envy -- the former All-Star got to play in the postseason eight times out of his 12 years in the Majors, winning the 2013 World Series with the Red Sox and nearly adding a second ring both in 2011 with the Rangers and 2016 with the Indians.
Napoli's place on these annual championship contenders was no coincidence. His presence in the lineup always meant a dangerous power threat, even dating back to the very beginning of his career.
On May 4, 2006, Napoli was called up to the Angels, for whom he was tasked with catching a pitching staff that included some highly respected names: John Lackey, Jered Weaver, Francisco Rodríguez ... and yes, then-defending American League Cy Young Award winner Bartolo Colon.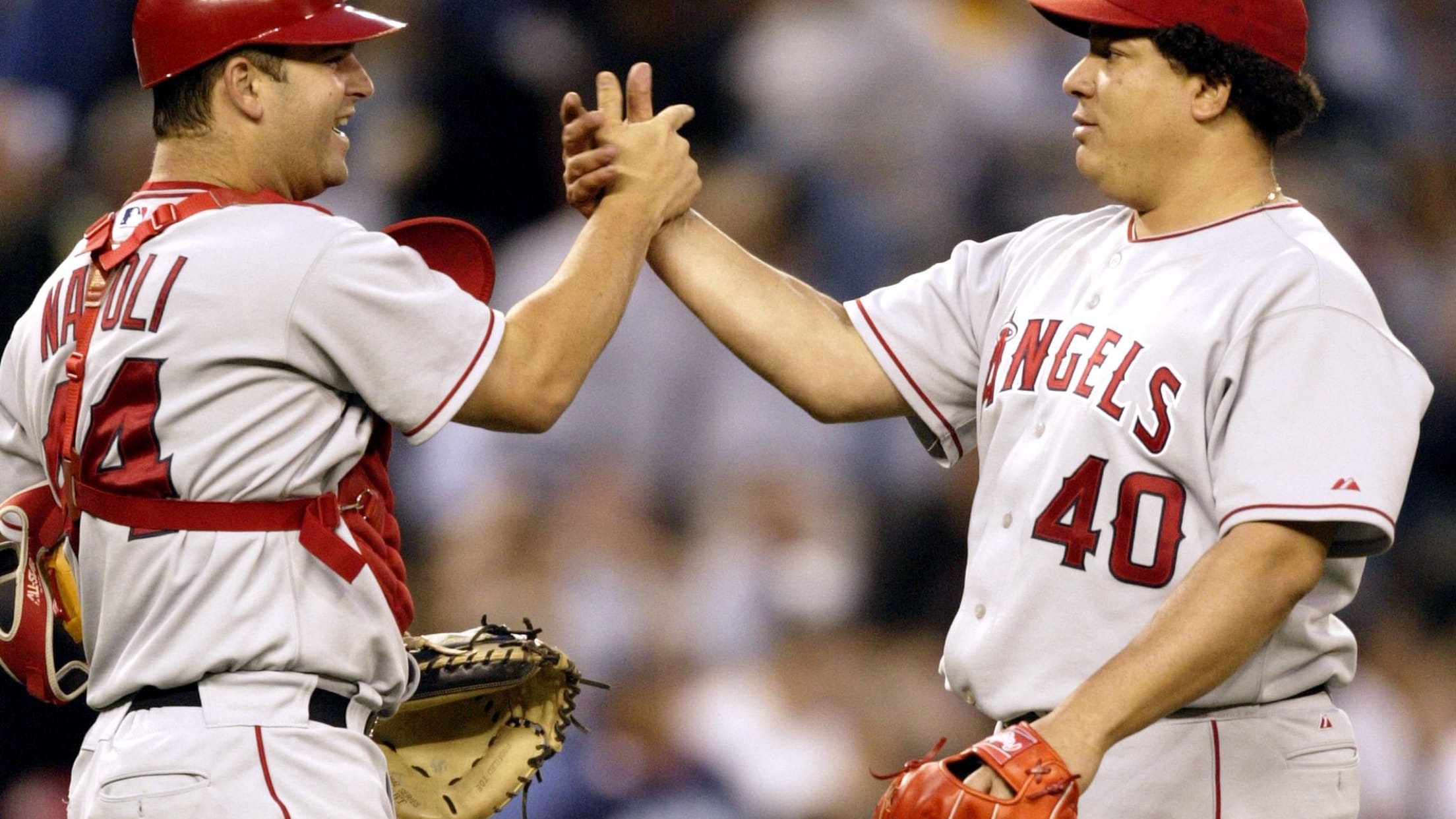 Of course, having belted 60 homers over the previous two Minor League seasons, Napoli was expected to add some pop to the Angels' lineup too. However, he faced a challenge in his MLB debut: Justin Verlander and his pennant-winning Tigers were the opposing team.
It would have been a difficult situation anyway since Napoli had flown all night from Salt Lake City to Detroit to get there for the day game and barely slept due to his excitement. He led off the third against Verlander and quickly fell behind, 1-2. Then, he turned the tables on the soon-to-be AL Rookie of the Year:
Just like that, Napoli became the 92nd player in MLB history to homer in his first at-bat. The Angels would win, 7-2.
"I was tired and I think it relaxed me a little bit," recalled Napoli in 2013 to Stan Grossfeld of The Boston Globe. "It was pretty exciting, all the guys in the dugout were going crazy. It's something I'll never forget."
The dinger portended what was to come for Napoli. Although he later moved out from behind the plate, he never failed to reach double-digit homers in any of his 12 seasons, finishing with 267 overall -- more than all but nine players to spend at least a third of their careers at catcher per Baseball Reference. That's not counting his eight postseason homers, either (victimizing Verlander again in Game 3 of the 2013 ALCS).
Happy trails, Mike Napoli. May the party never stop.
Thank you for everything @MikeNapoli25! You're a legend! Congrats on the retirement! #PartyAtNapolis pic.twitter.com/QGHWkpBiqX

— Joey Gallo (@JoeyGallo24) December 8, 2018
Teams in this article:
Players in this article: