The A's announcers discussed the original Bernie Brewer, a 69-year-old who lived on the scoreboard
Before Bernie Brewer and his home run slide, there was Milt Mason and his scoreboard camper. And no, despite the Stan Lee-like alliteration, Mason was not a fictional creation. Rather, he was a Brewers superfan, who took it upon himself to dress in traditional German lederhosen and cheer on the beery bunch.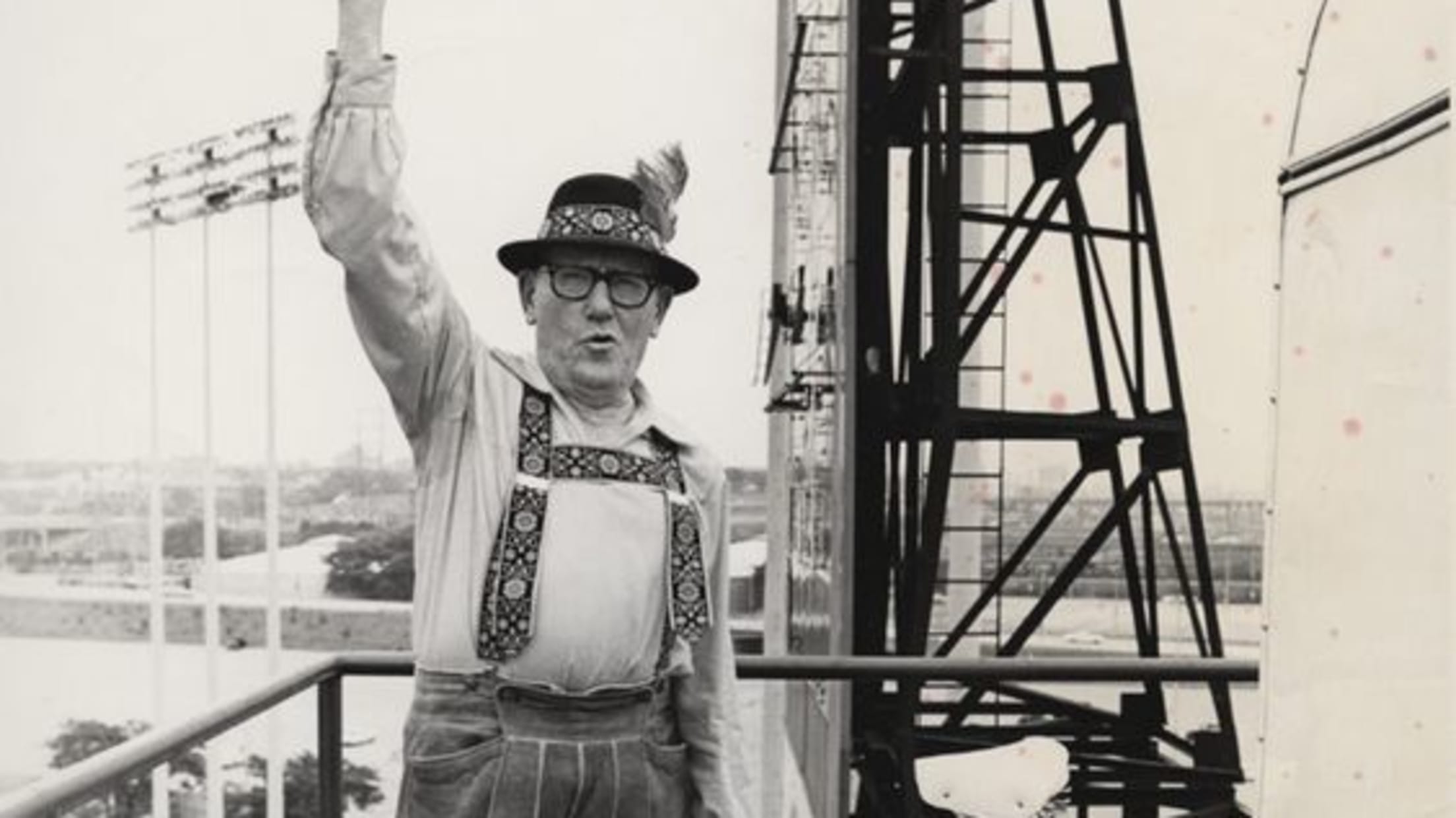 During the A's 4-0 loss to the Brewers on Wednesday night, the Oakland broadcasters took advantage of their time in Miller Park to break down the history of the mustachioed Bernie Brewer. Turns out there's quite a tale.
With Milwaukee struggling to draw fans in its inaugural 1970 season (even after drawing more than 36,000 on Opening Day), the 69-year-old Mason knew what he had to do: live on top of the scoreboard until the team drew 40,000 fans. Probably a great way to cut down on rent, at least.
He reportedly wasn't roughing it, either. I mean, at least as much as living on top of a scoreboard can be considered comfortable.
"He was even given a specially constructed trailer with a 21-inch-color TV, a gas stove, an exercise bike, a refrigerator, and two telephones for talking to fans and the media respectively."
After staying up there for 40 days, and with the Indians in town for a Sunday bat-day giveaway, the mark was set with more than 44,000 showing up. Even better, the fans in attendance got one heck of a game, too. Milwaukee won, 4-3, with a single in the bottom of the ninth from pinch-hitter Gus Gil. It was one of only five hits he had that season.
When it came time to slide down from his temporary lodgings on a rope, he burned his hands as he went. Perhaps it was a sign that he should have stayed up there.
Mason passed away three years later, but his memory lives on as the Brewers officially christened Bernie Brewer in his honor.