This Minor League team turned the seventh-inning stretch into a heart-melting gesture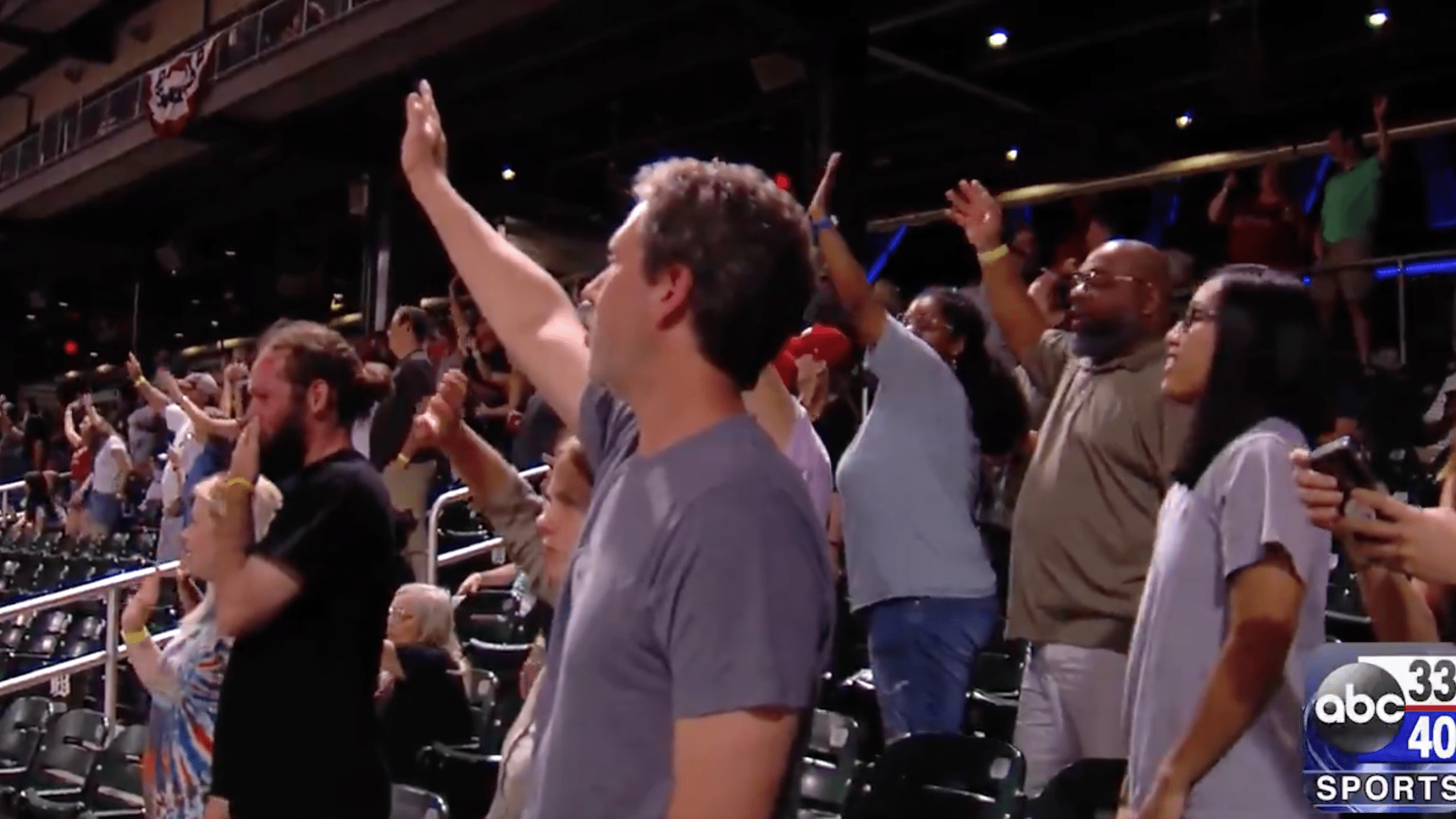 Over the last few years, University of Iowa football games have become appointment viewing. Not because of anything on the field, necessarily, but because of the Iowa Wave: At the end of the first quarter, fans turn away from the field and say hello to the patients at Stead Family Children's Hospital, which overlooks Kinnick Stadium.
The Iowa wave to the Children's Hospital is back ... and we're here for it 👋 pic.twitter.com/XoIFUsBs93

— ESPN (@espn) September 1, 2018
It's become one of American sport's coolest traditions -- and now, baseball has its very own version. The Double-A Birmingham Barons also happen to play next to a children's hospital, and during the seventh-inning stretch on Wednesday night, fans at Regions Field got up and said hello:
How cool is this?

Starting tonight, instead of a 7th Inning stretch, the @BhamBarons now do a 7th Inning Wave, where fans wave to the patients at the Children's Hospital of Alabama out in right field. pic.twitter.com/710D58DLXh

— Patrick Brickman (@PatrickBrickman) April 11, 2019
A wave that even Noah Syndergaard can get behind.