Tigers' prospect Machado channels David Wright with over-the-shoulder, barehanded catch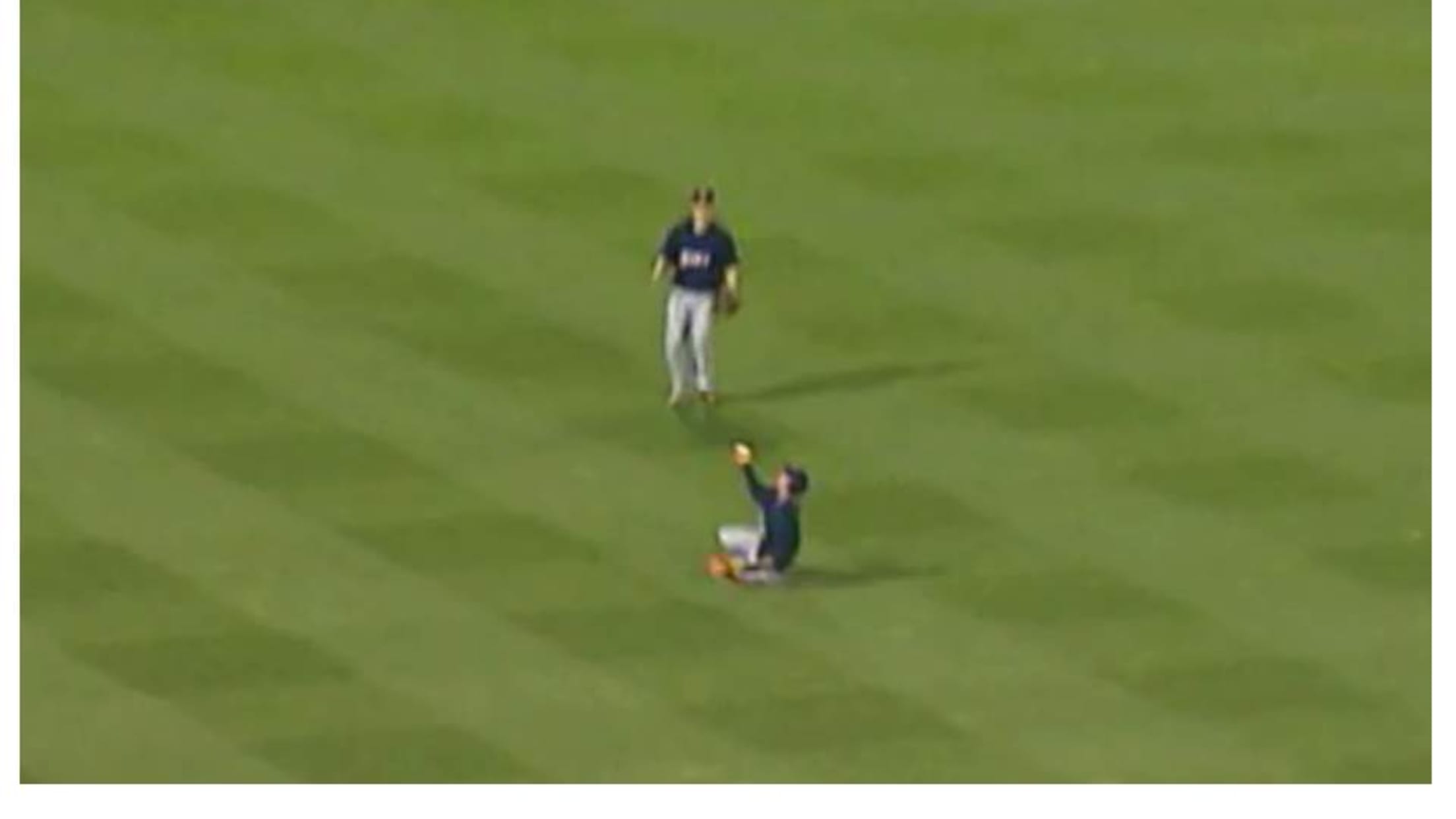 Do you remember that David Wright catch in 2005? The one where he ran back on a short fly ball and decided to catch the ball with his bare hand instead of his glove? Here, look (unless you're Brian Giles, sorry Brian):
On Monday, shortstop Dixon Machado(the Tigers' 13th-ranked prospect), decided to honor the Mets third baseman and finish off a Toldeo Mud Hens' victory in similar fashion. Only he ran farther, and was pretty much playing left field by the time he finished his slide:
It just looks so much cooler without a glove, doesn't it?
Machado also went 3-for-5 at the plate with an RBI double. That is a very good Monday.
Teams in this article:
Players in this article: