MLB players went all out with their Halloween costumes in 2018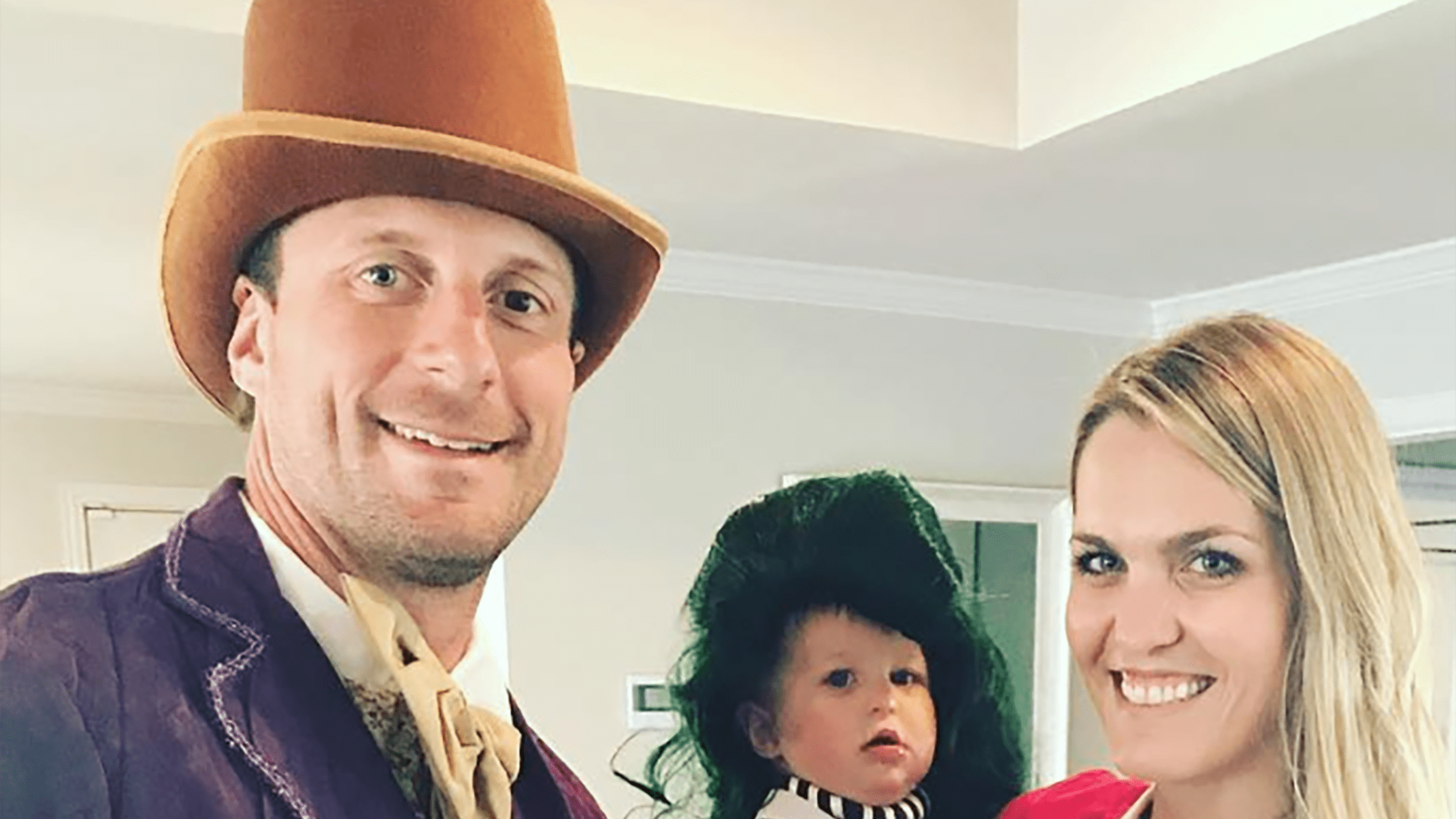 There are many reasons to wear a costume on Halloween: Maybe you want candy, or you like acting out puns, or you're trying to protect yourself from the spirits that can cross into our realm one day every year. With the baseball season ending around the holiday every year, MLB players are some of the best at getting in the spirit. So, let's look at the most notable costumes from this year:
Hunter Pence went royal:
The Duke and Duchess of Sussex would like to wish you a Happy Halloween! #RoyalWedding pic.twitter.com/J4nYBqitb5

— Hunter Pence (@hunterpence) October 31, 2018
Jose Trevino wasn't dressed up, but he did have plenty of candy:
I better get trick or treaters tmrw!! Didn't buy all this candy for nothing!!! #happyhalloween pic.twitter.com/ML1rw7m1kX

— Jose Trevino (@HipHipJose5) October 31, 2018
Taylor Motter utilized his amazing hair to go as Axl Rose:
Didi Gregorius didn't just put on a Black Panther costume, but he got into the editing bay, too.
Max Scherzer and his family traveled to Willy Wonka's chocolate factory:
Fellow Cy Young Award contender Blake Snell knew how to get the Halloween party started:
#SpookySZN 👻

Via @snellzilla4 // IG pic.twitter.com/f0CNJqde9g

— Tampa Bay Rays (@RaysBaseball) October 31, 2018
Marlins prospect Monte Harrison showed off his wrestling championship:
#Marlins @Team_Harrison3 @MLBPipeline pic.twitter.com/AaljgFgkJW

— William Boor (@wboor) October 31, 2018
Pavin Smith has hidden some gold in his Lucky Charms:
#Dbacks Pavin Smith pic.twitter.com/Lbt0DIp2Je

— William Boor (@wboor) October 31, 2018
Joe Musgrove and his buddies had a cornucopia of characters:
Mitch Garver proved there's no offseason -- even on Halloween:
One costume got the season wrong:
"Buddy the Elf. What's your favorite color?"@Dbacks No. 5 prospect Daulton Varsho. pic.twitter.com/2QoS7TTTZZ

— MLB Pipeline (@MLBPipeline) October 31, 2018
Matt Szczur went as himself:
Hope the kids like my costume this year! pic.twitter.com/7bPjZeItJx

— Matt Szczur (@superSZCZ4) October 31, 2018
Bryce Harper and his wife went with the always classic "Mom and Dad" costume:
Justin Upton and Edwin Jackson pulled off an incredible "The Incredibles" costume:
Kyle Gibson's family helped the medicine go down by dressing up as "Mary Poppins."
Happy Halloween! pic.twitter.com/Y03AD4kQ1T

— Elizabeth Gibson (@LizGib44) November 1, 2018
Taijun Walker may not have dressed up, but he make sure he had a tiny little pumpkin in his arms:
Happy Halloween from me and my Pumpmkin!! :) pic.twitter.com/pyu8gKZZNv

— Taijuan Walker (@tai_walker) November 1, 2018
Shane Robinson paid homage to the Rockford Peaches:
Happy Halloween 🎃 There's no crying in baseball! pic.twitter.com/Jfe8f67x4d

— Shane Robinson (@SUGASHANE__9) November 1, 2018
Mark Canha knows how to keep the aliens from reading his thoughts:
Happy Halloween!!! pic.twitter.com/wVKvPNR631

— Mark Canha (@outtadapakmark) November 1, 2018
Trevor Williams went as -- who else? -- the Chargers' Trevor Williams:
Happy Halloween from the Williams's'. Ike went as a pumpkin, @mellamojax as a hottie 😍and I went as myself (HA!) Candy tax this year is 50% if you have more than 30 pieces. These are the rules. pic.twitter.com/IWjFIMiJ7c

— Trevor Williams (@MeLlamoTrevor) November 1, 2018
Adrian Gonazalez and his family went all out with their "Coco" costumes:
Happy Halloween 🎃 from the Coco Family. #CocoMovie #RememberMe #CocoLoco #DiaDeLosMuertos pic.twitter.com/xccULXgJgV

— Adrián González (@Adrian_ElTitan) November 1, 2018
Anthony Bass went back in time:
Happy Halloween 🎃 yaba-Daba-do pic.twitter.com/UHVX61hUYe

— Anthony Bass (@AnthonyBass52) November 1, 2018