Looking back at the best Halloween costumes from MLB players in years past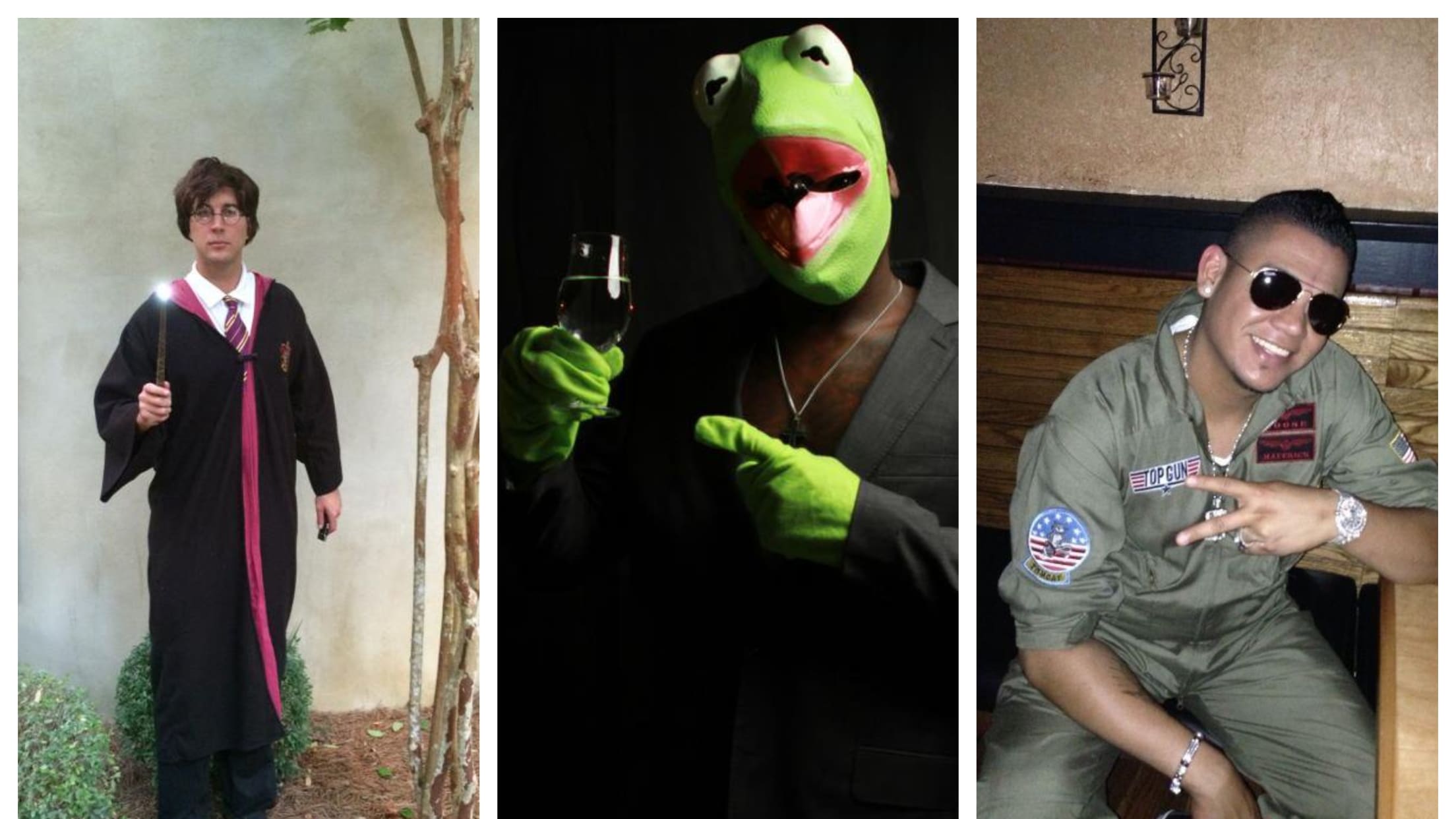 Halloween is a great holiday because it offers people of all ages an excuse to eat candy all day. For one day each year, there's no judgment for those who drop the veneer of healthy eating to indulge in all manner of party-sized sweets.
But we all know the one rule of Halloween: You don't get candy unless you have a costume. Let's take a look at some of the best Halloween costumes from years past. These players have celebrated with their very best costumes, so they were allowed to have as much candy as their hearts desired. That's how it works, right?
Félix Hernández as Maverick from Top Gun
It's not easy to pull off a jumpsuit, but Hernandez's execution proved he wasn't reckless to attempt it.
October 28, 2012
Adam Wainwright as Harry Potter
We've all dressed up as Harry Potter for Halloween at some point in the last 20 years, but most of us didn't do it as well as Wainwright.
Happy Halloween!!! pic.twitter.com/MgMBD2G6VO

— Adam Wainwright (@UncleCharlie50) October 31, 2014
Didi Gregorius as Kermit the Frog
That's the frog from the meme!
Happy Halloween to all .... My water taste good pic.twitter.com/hhrLerwIN5

— Sir Didi Gregorius (@DidiG18) October 31, 2014
Matt Harvey as two-faced Joker
Harvey's nickname is The Dark Knight, so dressing as Batman would have been predictable. Harvey is not predictable, so he went with this instead:
Giancarlo Stanton as a Pharaoh
The Pharaohs of ancient Egypt were pretty powerful. Just like Stanton ... and whatever's powering those shoes!
Bryce Harper as Michelangelo
No, not the Renaissance artist. The Teenage Mutant Ninja Turtle.
Happy Halloween!🎃 #TMNT pic.twitter.com/XTcNsnT0eh

— Bryce Harper (@bryceharper3) November 1, 2016
Justin Verlander and Kate Upton as Danny and Sandy from Grease
They go together.
Sean Doolittle and Eireann Dolan as Kurt Cobain and Courtney Love
Not #relationshipgoals.
Hunter Pence as Lurch
Perfect execution from the costumes to the black-and-white photograph.