An MLB Fortnite tournament happened and it was awesome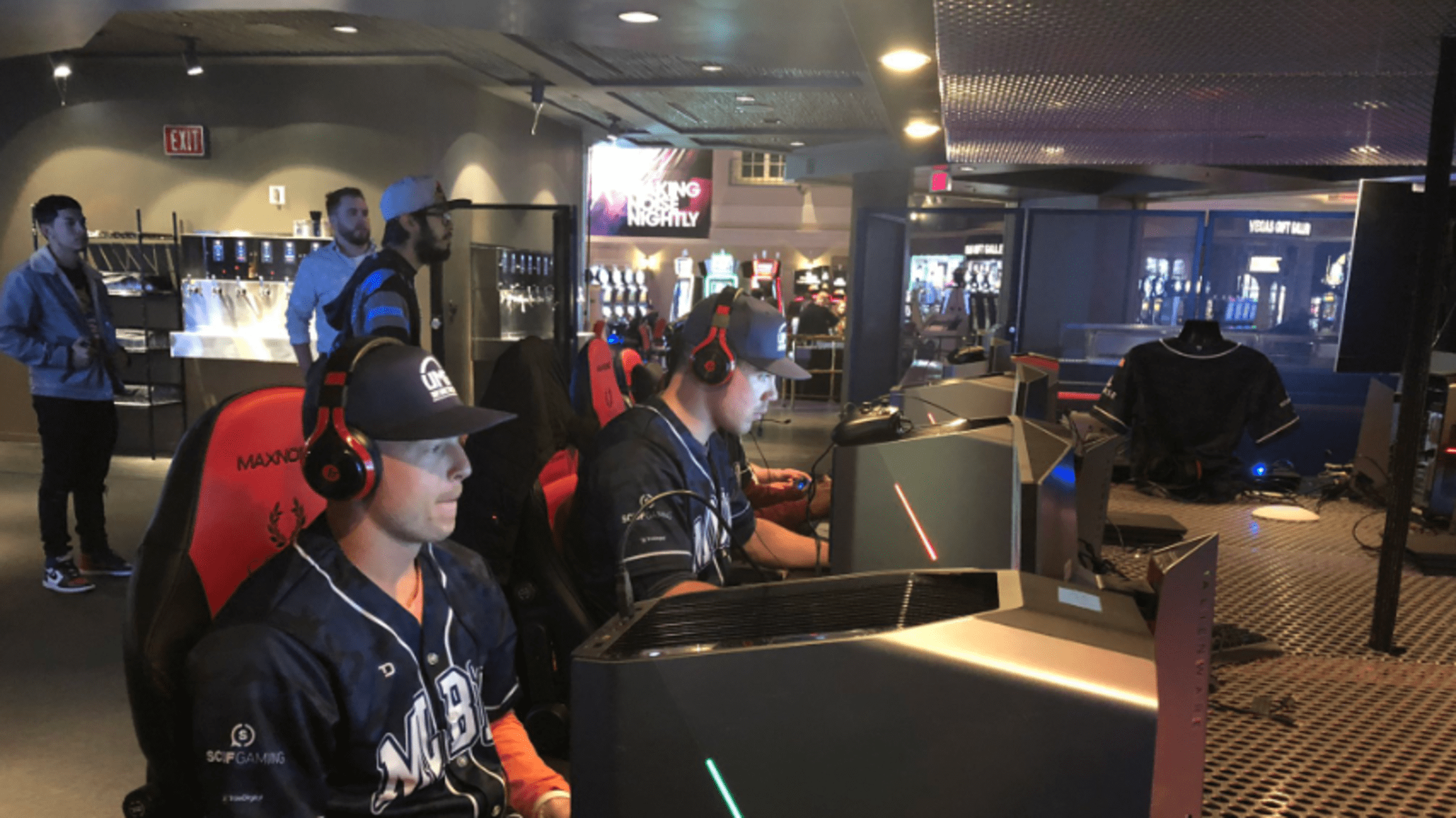 As has been the case with most corners of American life, the insanely popular video game Fortnite has taken the baseball world by storm over the last year. Major Leaguers have done Fortnite dances on the field, played with one another before crucial postseason games and shouted out their own Twitch accounts after winning the Cy Young.
With Fortnite becoming such a huge part of off-field baseball culture, it's led to a mountain of trash talk between players about who truly is the best at the game. Well, Tuesday night that question was answered (for now) as the MLB Players Association hosted an open tournament at the Winter Meetings in Las Vegas that featured teams of two -- known in the Fortnite world as "duos" -- squaring off against one another in the open world map.
AL Cy Young winner Blake Snell hosted the event, while Twins pitcher Stephen Gonsalves and his batterymate Mitch Garver took home the title.
A whole host of other pro ball players showed up, and it was especially cool to see guys from rival big league clubs pairing up with one another in the video game world.
We're underway in Vegas. Here's @Jhoulys45 and @eduardorod5 playing through their first game. @UMGEvents @JobuMediaGroup @MLB_PLAYERS pic.twitter.com/jBjl7L2WRV

— Nick Aguilera (@ByNickAguilera) December 12, 2018
#Rays pitcher Ryne Stanek is one of the players participating in the Fortnite tournament hosted by Snell pic.twitter.com/1c9fOYiIFD

— Juan Toribio (@juanctoribio) December 12, 2018
@Broddddd3 getting in on the fortnite action @MLB_PLAYERS charity event! #WinterMeetings #MLBplayers #esports
@UMGEvents @JobuMediaGroup pic.twitter.com/Rwrevrv4EW

— Evolution Metrix (@EvolutionMetrix) December 11, 2018
Almost that time!🤙🏼🎮 @ScufGaming @UMGEvents pic.twitter.com/dZxTDNwdF1

— Logan Allen (@Logan__Allen) December 12, 2018
The biggest surprise of the evening was seeing the duo of Royals outfielder Brett Phillips and Twins pitcher Trevor May -- who has become an extremely popular figure in the gaming world -- failing to bring home the championship. Especially after Phillips hopped on MLB Network earlier in the day to show off his Fortnite dance moves.
Sweet moves, @Brett_Phillips8! @FortniteGame @Royals #ITMojo pic.twitter.com/2MSZYgx8Bg

— Intentional Talk (@IntentionalTalk) December 10, 2018
Teams in this article:
Players in this article: