The Astros are doing Fortnite celebrations after each win and they're awesome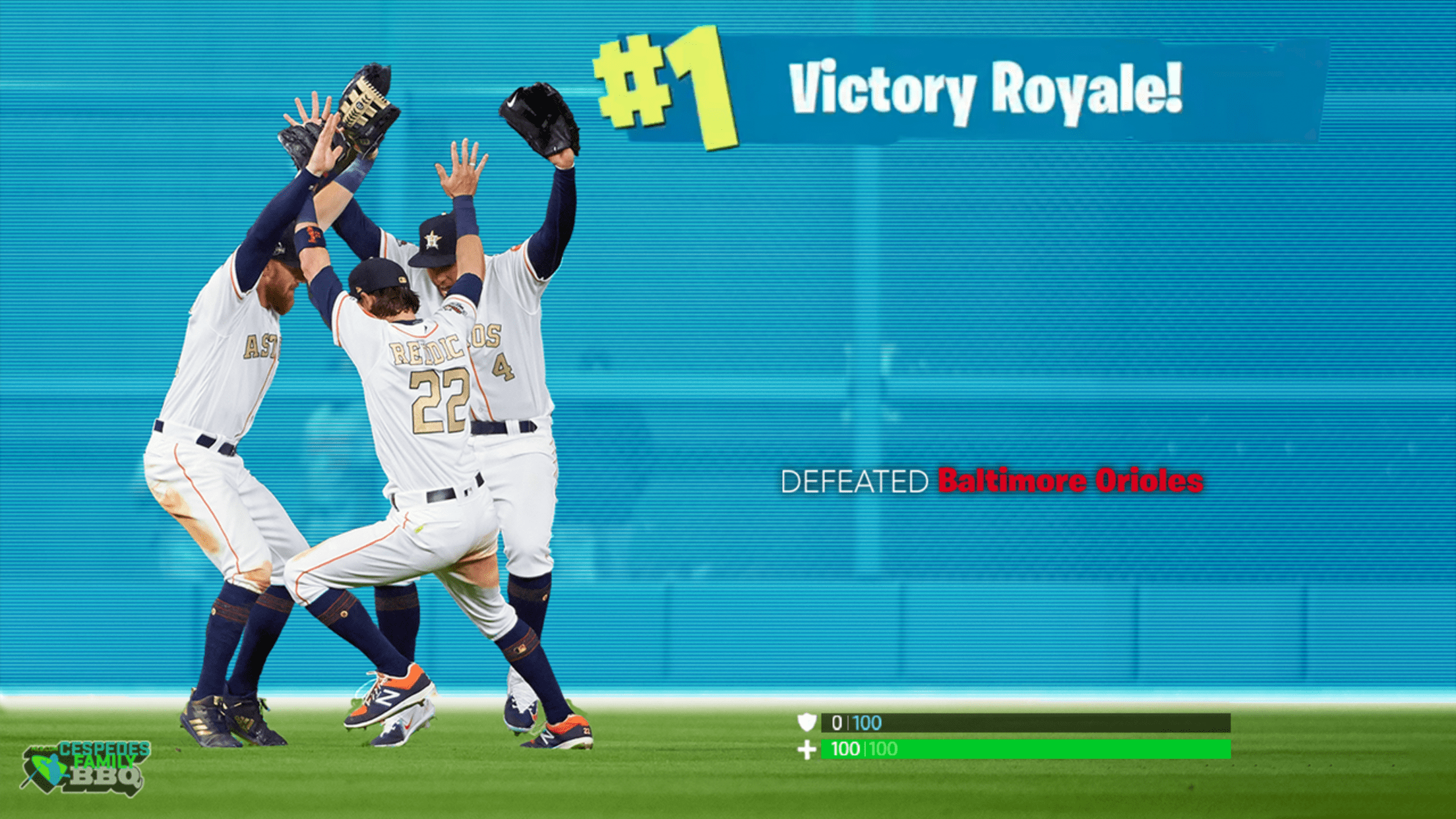 The Fortnite takeover continues!
We've already seen "solos" -- aka Xander Bogaerts breaking out the "Take the L" emote on second base after hitting a double. Now we've got "squads" -- the Astros are getting their whole outfield involved in the Fortnite phenomenon.
After each of the defending champs' victories so far this season, the outfielders have all come together to perform one of the many celebrations included in the popular battle-royale-style video game. This isn't a half-baked effort from the Astros either. They've brought an undeniable enthusiasm to their Fortnite celebrations.
While five of the Astros' six wins so far have featured the phenomenal "jubilation" emote, their dub on Wednesday saw them debut the same "Take The L" celebration that Bogaerts did last week.
It's been a pretty impressive Fortnite display for the Astros so far. We're excited to see which new celebrations they try next. Could it be the "Best Mates" emote? Might they just break out the classic default dance move? Or will they go all in and do the "Electro Shuffle?"
Teams in this article:
Players in this article: