Looking back at Major League Baseball's illustrious history on 'Sesame Street'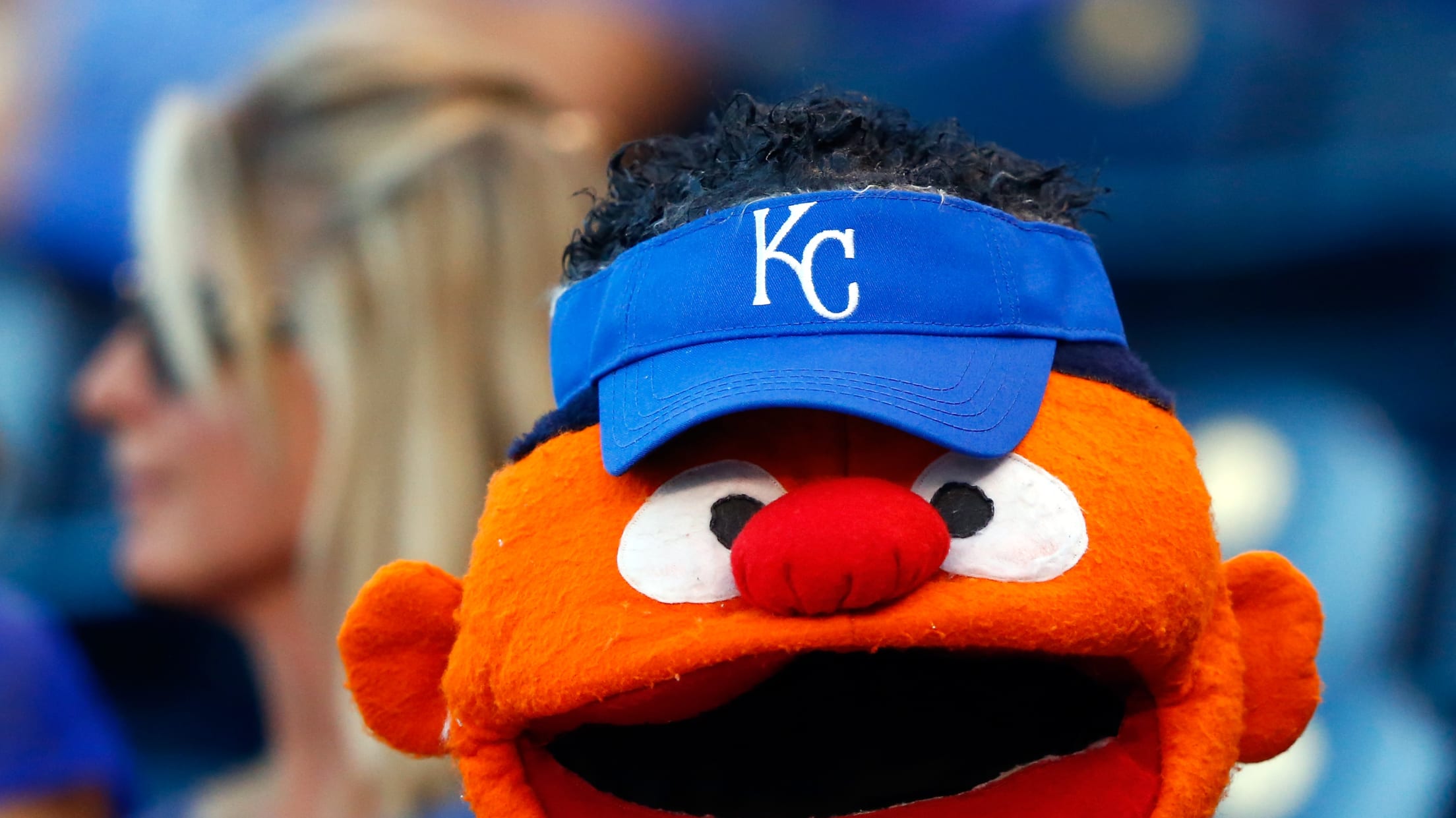 during the game at Kauffman Stadium on September 9, 2015 in Kansas City, Missouri. (Jamie Squire)
"Sesame Street" is the best source for learning how to spell, how to count and how we are all lovable, even if we live in literal trash. What you may not know was that it's also a great place to learn about baseball. And thanks to the show's addictive power, actual, honest-to-god baseball players have often appeared on the show to help impart those lessons.
Every appearance is a classic, and today, you can view every available cameo on the show below. We'll go in chronological order -- just the way "Sesame Street" would have wanted you to do:
Jackie Robinson - 1970
Things were tranquil in the show's early days as Robinson had no silly sketch to perform in or furry Muppet to interact with. Instead, it was just the all-time great reading the alphabet while wearing a handsome suit. It was Brechtian theatre for kids!
There's a reason for the minimal design, though: He was the first athlete to appear on the show.
Mookie Wilson and Keith Hernandez - 1988
It's possible that "Sesame Street" was where Hernandez first got a taste of broadcast analysis as he and Wilson did their best to teach The Count how to hit. Unfortunately, the vampire Muppet wasn't a great listener, as he preferred to swing and repeatedly miss, delighting in each whiff. He must love the high strikeout totals of the modern game.
They also tried to help Snuffy make contact with the ball. This one has a whole strange, kind-of-disturbing, David Lynch-ian feel.
Ron Darling - 1988
The entire SNY broadcast team basically made their television debut on the show. Here, Darling introduced statistics to a whole new generation of baseball fans by reading the stats on his card. Sadly, he didn't warn Telly that the baseball card market was about to collapse.
Dave Winfield - 1989
Sadly, no footage of Winfield's appearance is available online. However, thanks to the good folks over at the Muppet wiki, we know that he appeared on the show to talk to Big Bird about feeling proud for being tall.
Winfield should be proud of his height: His 465 home runs are the most all-time among players 6-foot-6 or taller. (Adam Dunn came within three homers of Winfield).
In lieu of "Sesame Street" footage, click here to see Dave singing at the Macy's Thanksgiving Day parade.
Unfortunately, Winfield isn't the only ballplayer whose footage is missing: Mets players Art Shamsky and Ed Kranepool appeared on the show in 1970 to count how many times they hit a baseball.
Bo Jackson - 1990
Jackson wasn't the only luminary to appear in this one, as Bo Diddley also arrived to absolutely shred on the guitar, followed by Little Bo Peep. Sadly, she didn't get the sky blue "BO" jersey.
Somehow, despite all of Jackson's amazing highlights on the baseball field and football field, we've forgotten his best highlight: roller skating to a plate of cookies before devouring them in a crumbly mess.
Joe Torre - 2005
If you think batters are too passive at the plate these days, you'll hate this episode. Torre advocates walking for your health like some kind of Steve Bruhle.
Matt Kemp - 2013
One word: Dreamy. Seriously, it's hard to make "Sesame Street" steamy, but if anyone can do it while teaching people about what "attached" means, it's Kemp.
Albert Pujols - 2014
The title of this one is pitch perfect: "Albert Pujols and Grover, Two Great Athletes." Though Grover's attempts at becoming a sports star were ... effortful, I would have loved to see the two of them square off in the cage.
And so, in honor of baseball's long history on "Sesame Street," let's wrap it up with the quintessential "Sesame Street" starting lineup:
P: Snuffleupagus
C: Oscar the Grouch
1B: Big Bird
2B: Bert
SS: Ernie
3B: Telly Monster
LF: Elmo
CF: Abby Cadabby
RF: Grover
While we put Grover in right field because of his strong arm, Cookie Monster disagrees and would have placed him on the mound:
Michael Clair writes about baseball for Cut4. He believes stirrup socks are an integral part of every formal outfit and Adam Dunn's pitching performance was baseball's greatest moment.