The Out of Position All-Stars: A lineup of Major Leaguers playing positions you forgot they could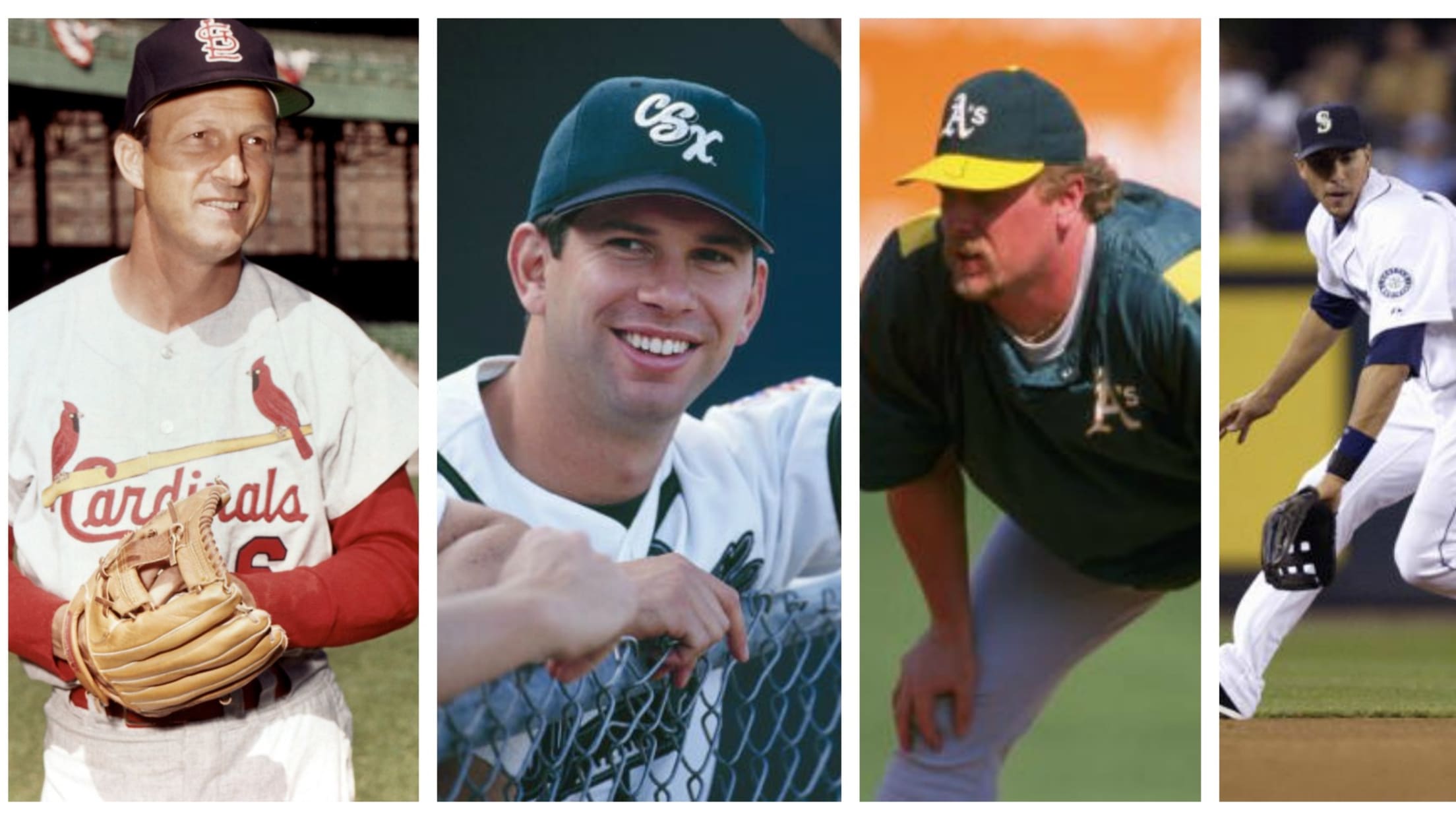 It seems like Major League players were fated to their careers. Turns out, that's not the case. If it was, no player would go on to change positions -- Mark McGwire would have been a pitcher (his USC coach got him to switch), Kenley Jansen would be a catcher and Mike Piazza would have played first base.
With Spring Training about to start -- and some like Anthony Gose and Zack Cozart working on new positions -- let's take a look at a lineup of players that famously switched spots.
P: Stan Musial
Long before Stan the Man hit 475 home runs, he was a Minor League hurler. He pitched three years at the Class D level for the Cardinals, and even posted a 2.62 ERA in 223 innings in his final year on the mound in 1940. Of course, there were reasons why St. Louis weren't expecting him to be their next staff ace: The 19-year-old walked 6.6 batters per nine in his three years on the mound, though it was a shoulder injury that actually pushed him from the pitcher's box to the batter's box.
Twelve years later, Musial took the mound for his lone Major League pitching appearance to face Frank Baumholtz, who he was battling for the National League batting title. The Cubs hitter then sent a grounder to third base, but reached on an error as Solly Hemus bobbled the ball.
C: Raul Ibanez
Yes, Ibanez started as a catcher -- making his bizarre career path even stranger. Ten years before Ibanez's breakout at the age of 30, he was a 36th round selection by the Mariners who played 127 Minor League games at catcher before Seattle decided that was not where his future laid.
He did make one appearance behind the dish in the Majors: On April 13, 1999, Ibanez took over for Dan Wilson in the 6th inning.
1B: Tim Wakefield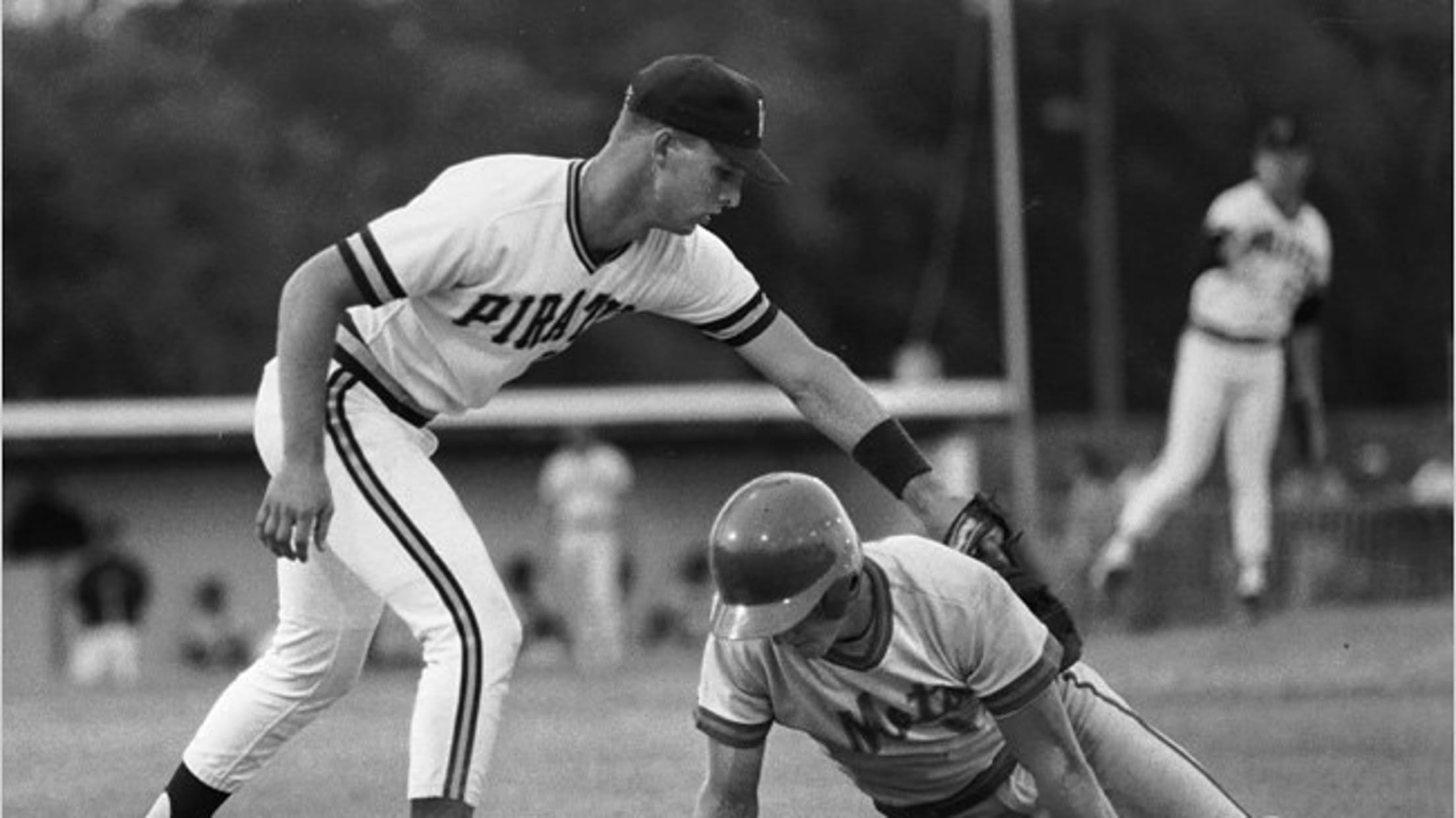 (Photo: Watertown Daily Times)
Before he became the knuckleballing legend that stole your heart, Wakefield was an 8th round pick as a first baseman. Unfortunately for Wake, but fortunately for all of us, he hit just .189/.328/.308.
Known for annoying his manager by constantly throwing a knuckleball during infield practice, Wakefield took to the mound with aplomb after washing out as a first baseman. There was a reason for that:
"I had to do it or finish school and get a job. I had to take it seriously," Wakefield told The New York Times.
After 200 wins, it seems to have worked out.
2B: Matt Stairs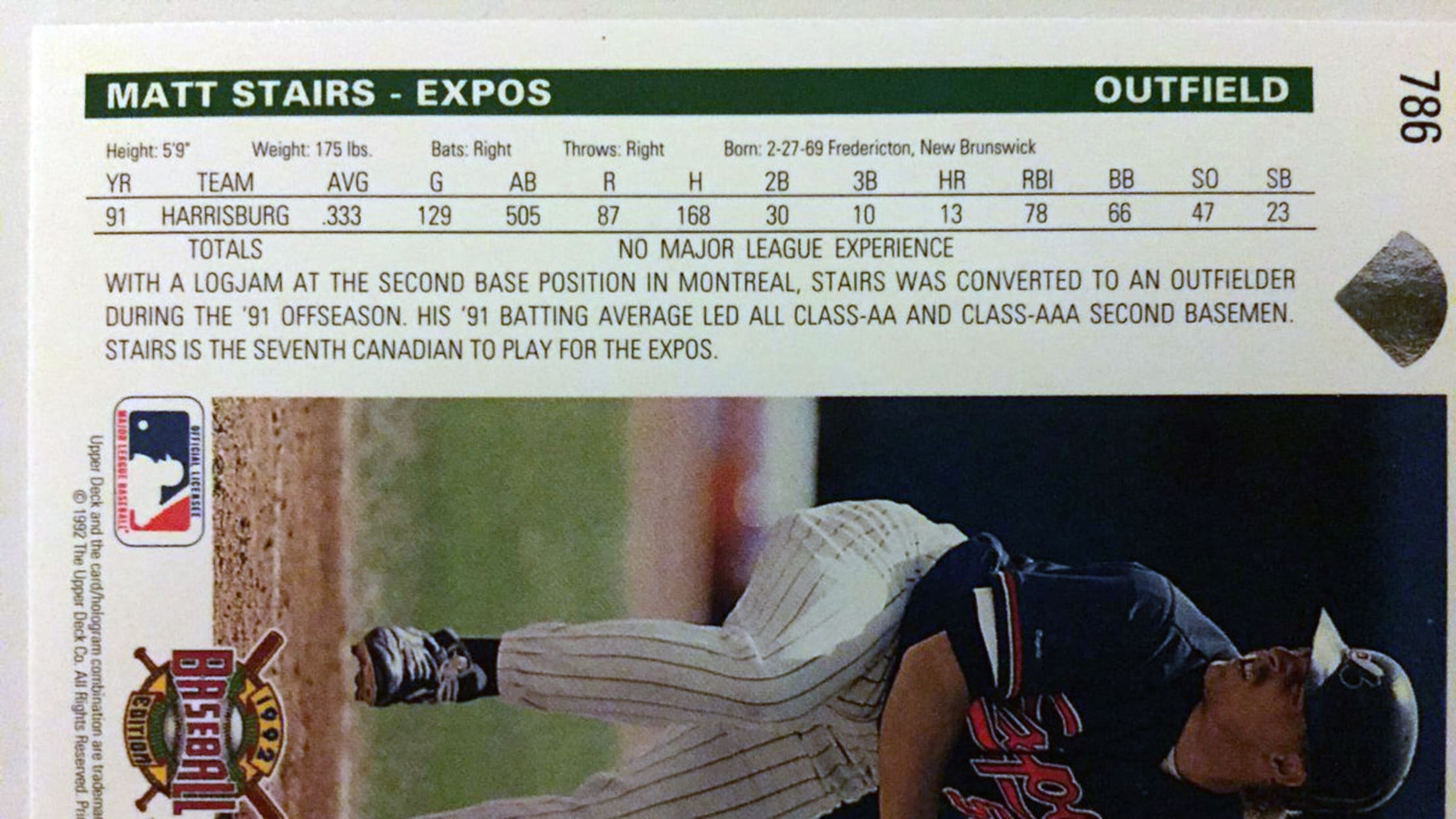 When you think of Stairs, you likely picture him toward the end of his career. Big and beefy, he was the quintessential lumbering slugger to either smash dingers or eat wings.
He didn't start out that way. He began his career as a second and third baseman that, yes, even played a little shortstop. It was only when he reached the Majors at the age of 24 that he transitioned to the outfield.
SS: Mike Morse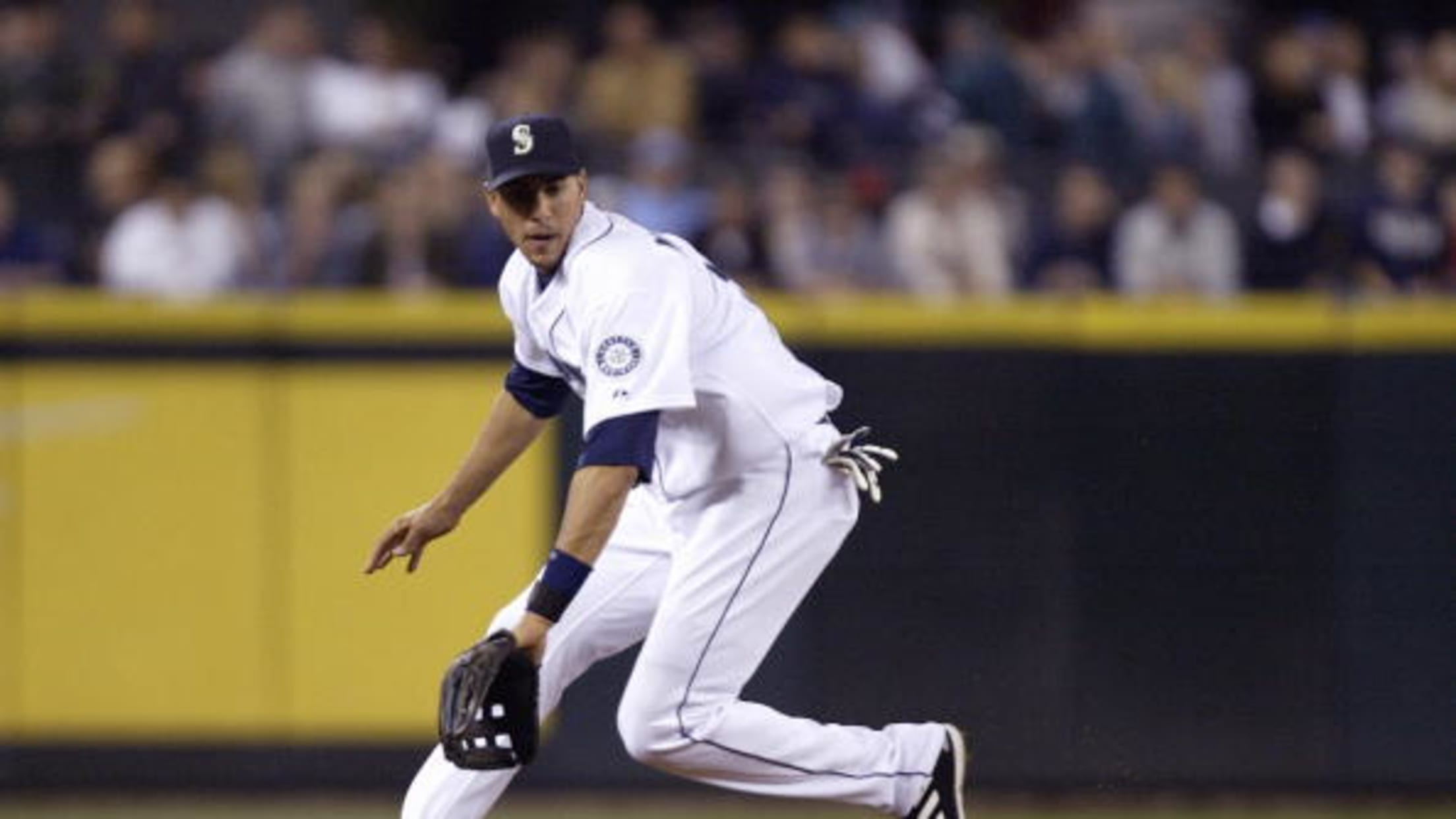 It's hard to fathom Morse at shortstop given his cartoon-like power and statuesque defense. But, just as almost every big leaguer starts their Little League days at shortstop, so too did Morse. Only difference: He stayed there for 57 big league games.
One final photo of a #Giants hero back in the day: shortstop Mike Morse turning a DP in 2007 in the #AFL pic.twitter.com/irmDdsyMkD

— Bill Mitchell (@billazbbphotog) October 30, 2014
He eventually outgrew the position, according to then-Mariners GM Jack Zduriencik:
"He got so big and eventually first base and the outfield and DH -- that's where he was going to end up. He just got bigger. He got so big. … He's a monster."
3B: Jason Giambi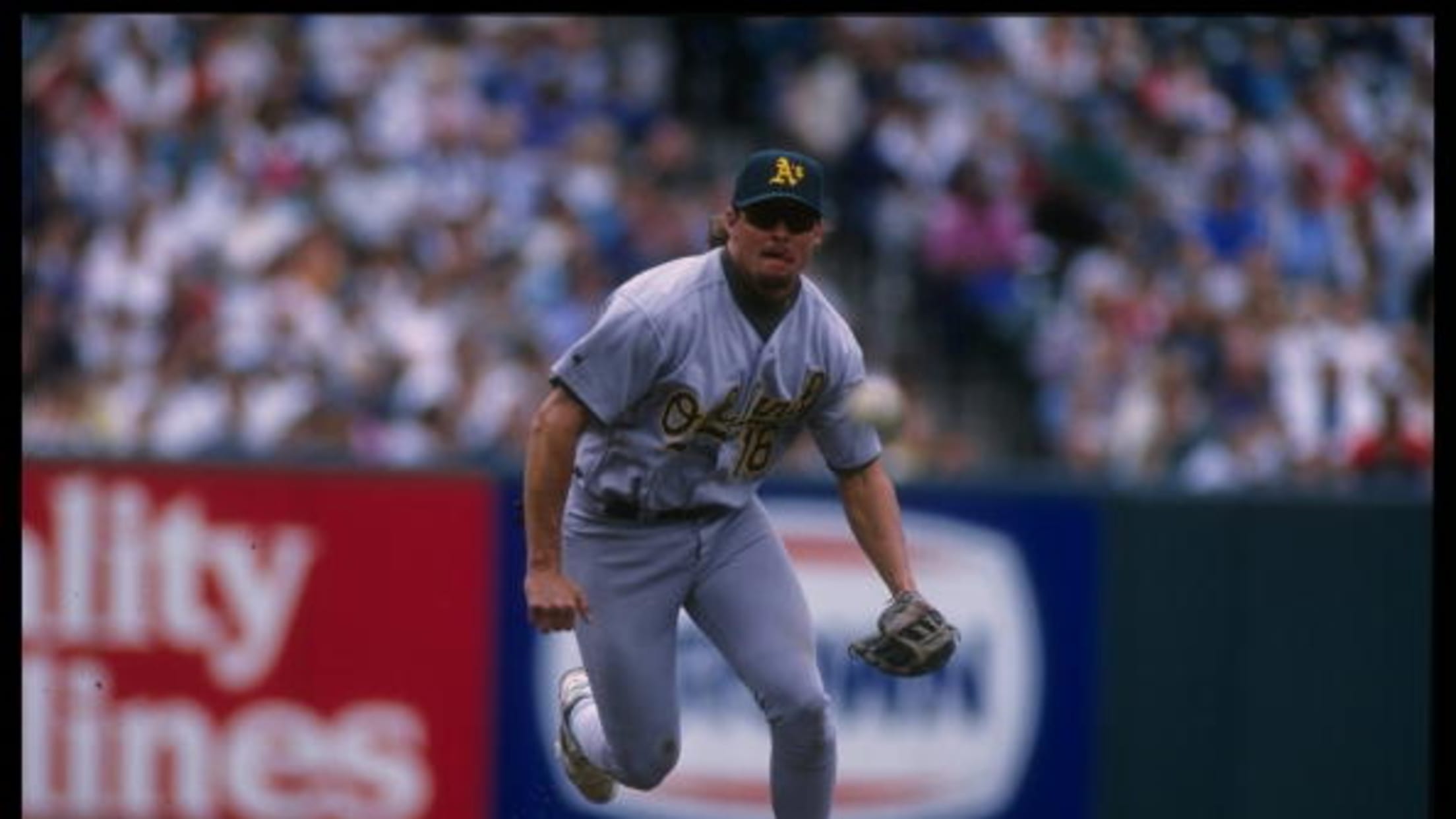 Perhaps you remember him best for the golden underwear. Or for his fatherly off-the-bench dingers with Cleveland. Whatever your memory, chances are it doesn't include Giambi at third base.
Though he clearly wasn't a great third baseman in the Minors, Mark McGwire was at first when the A's called him up. So, he saw plenty of big league time at third (along with DH and left field). Eventually, in 1997, Giambi was moved to first base and wouldn't record another out at third base.
OF: Dave Stieb
Before he was the mustachioed pitching legend, Stieb was a little-known outfielder from Southern Illinois University. In fact, the only reason he was drafted at all was because there were scouts in attendance on one of the days he pitched in relief.
After insisting that he could cut it as an outfielder, Stieb hit .192 in 110 Minor League plate appearances and agreed to switch to the hill. Two years later, he was in the Blue Jays rotation. He did get one final trip to the outfield that year due to an ill-timed rash of injuries in Toronto:
Tonight's Baseball Talk Clarkives goes to 80s to find why Dave Stieb played an emergency game in the outfield! @WightmanTel @bluewaterradio pic.twitter.com/sWEiLn1mPE

— Andy Clark (@greycountyguy) August 23, 2017
OF: Todd Helton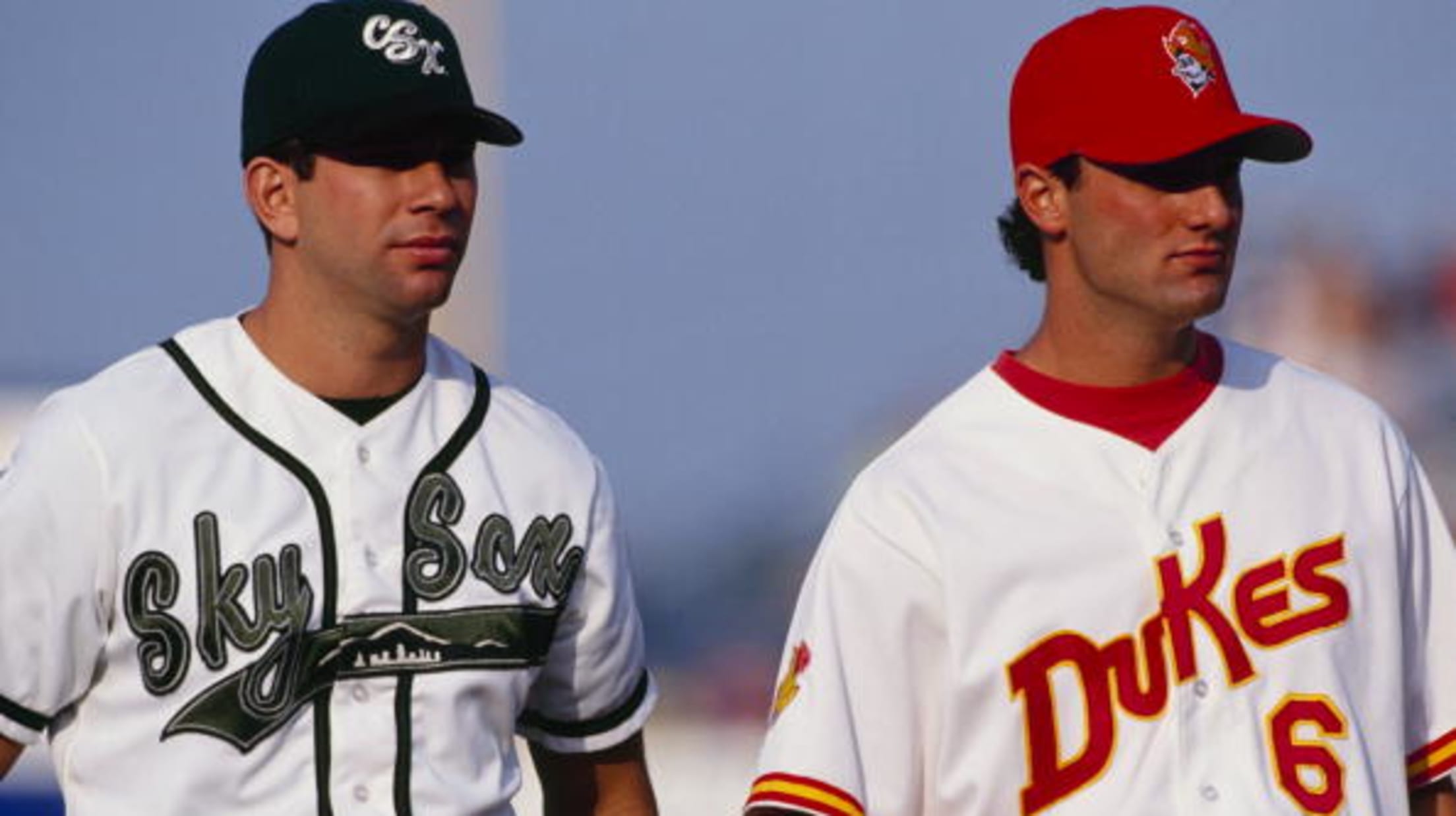 Helton was a quarterback, pitcher and outfielder at the University of Tennessee, but the Rockies shifted him to first base. Though he would split time in the Minor Leagues between first and the outfield corners, he played just 15 games in the outfield his rookie year and never played there again.
Sadly, he never got the chance to come out of the bullpen, either, so we'll just have to wonder what pitcher Helton would be like.
OF: Rafael Palmeiro
Rafael Palmeiro - Cubs - Left Field pic.twitter.com/bf6ABdQbJC

— Wax Pack Rips (@PackRips) September 5, 2015
The man who once won a Gold Glove at first base despite playing all of 28 games in the field didn't even start out as a first baseman. Drafted as an outfielder, Palmeiro made his first All-Star Game appearance in 1988 as a left fielder.
After the Rangers acquired him from the Cubs before the next season, Palmeiro made his shift to first base.