After hitting 500,000 retweets, Callie got a very special visit from Mr. Met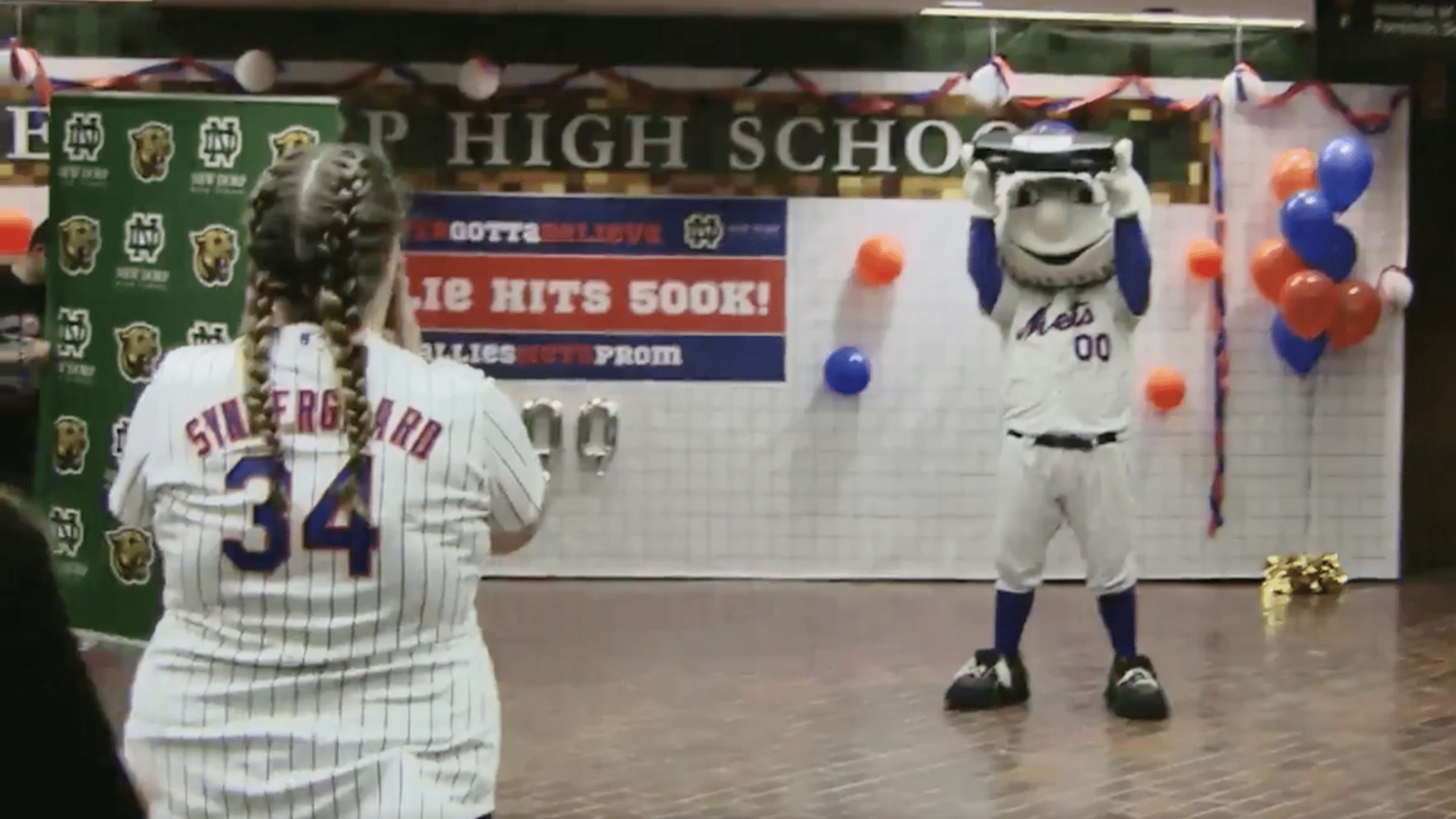 On Saturday, Mets superfan and first-ballot Internet Hall of Famer Callie secured the right to have her prom photos taken -- thanks to a tweet that topped a whopping 500,000 retweets.
But the team wasn't about to just send Callie a hearty congratulations and wait until spring. No, 500,000 retweets deserves something far grander ... something like Mr. Met turning your high school into a New York subway station, complete with tons of Mets fans:
We asked @callieshayeeex3 to come to school on an off day, for an "interview." Little did she know we were surprising her with a @MrMet promposal. #CalliesMetsProm pic.twitter.com/zrGMZisUFb

— New York Mets (@Mets) January 29, 2018
Of course, where most people would see a heartwarming moment, Noah Syndergaard saw an opportunity:
Does this mean @mrsmet needs a date? I NOAH guy....https://t.co/znbeW1ZhsN

— Noah Syndergaard (@Noahsyndergaard) January 29, 2018
This should be a fun photoshoot.