Todd Frazier and the thumbs-down Mets fan finally met and ... exchanged cheerful thumbs-downs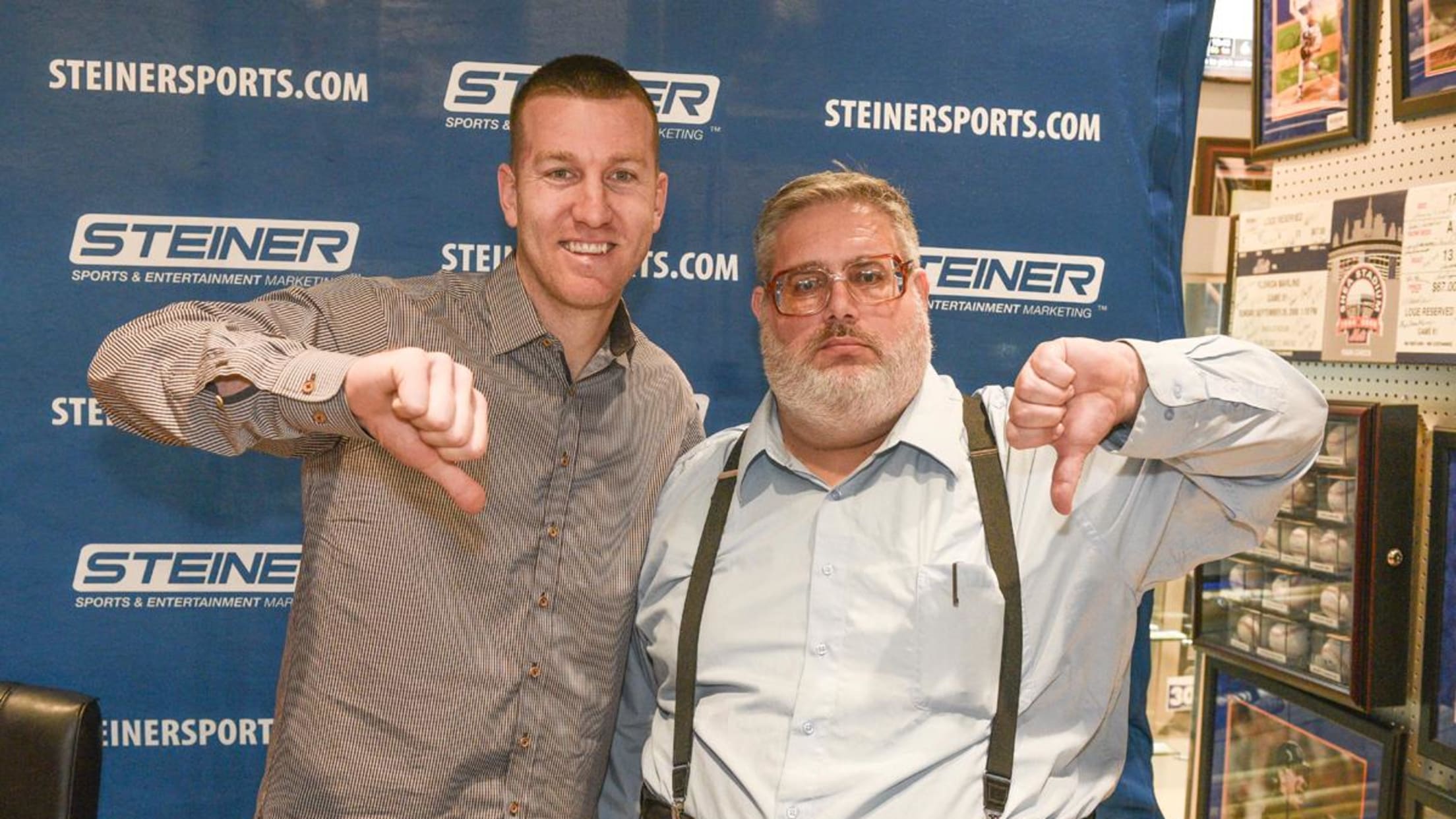 (Photo via David Wexler for the New York Daily News)
It was the meme that spawned a team-wide trend. When Todd Frazier hit a home run in a Yankees-Rays game hosted at Citi Field due to the effects of Hurricane Irma in Florida last September, a fan in the stands was not pleased.
That fan is a lifelong Mets fan, it'd later be discovered, and his dissatisfied reaction and delightfully deadpan facial expression gave the Yankees a new method of on-field communication. The meme took off, and various members of the Yankees mimicked it on the bases for the rest of the season.
... but Frazier and the man (named Gary Dunaier) hadn't actually met until Saturday, when Frazier (now a free agent) appeared at an event at Steiner Sports in Long Island. It was a fun encounter:
And here is video of @FlavaFraz21 meeting him pic.twitter.com/1RzoVCIMgM

— John Healy (@jphealy) January 20, 2018
As quoted by the New York Daily News, Frazier had a good time:
"It was good," said Frazier. "He's a nice guy, to finally meet him and he looks good, he's playing the part off well. He looks like an upstanding gentleman and it was nice to finally meet him."