Bryce Harper played right out of his belt on Monday
Bryce Harper is an intense young man. He lifts weights intensely, he hits home runs intensely, he even laughs pretty intensely.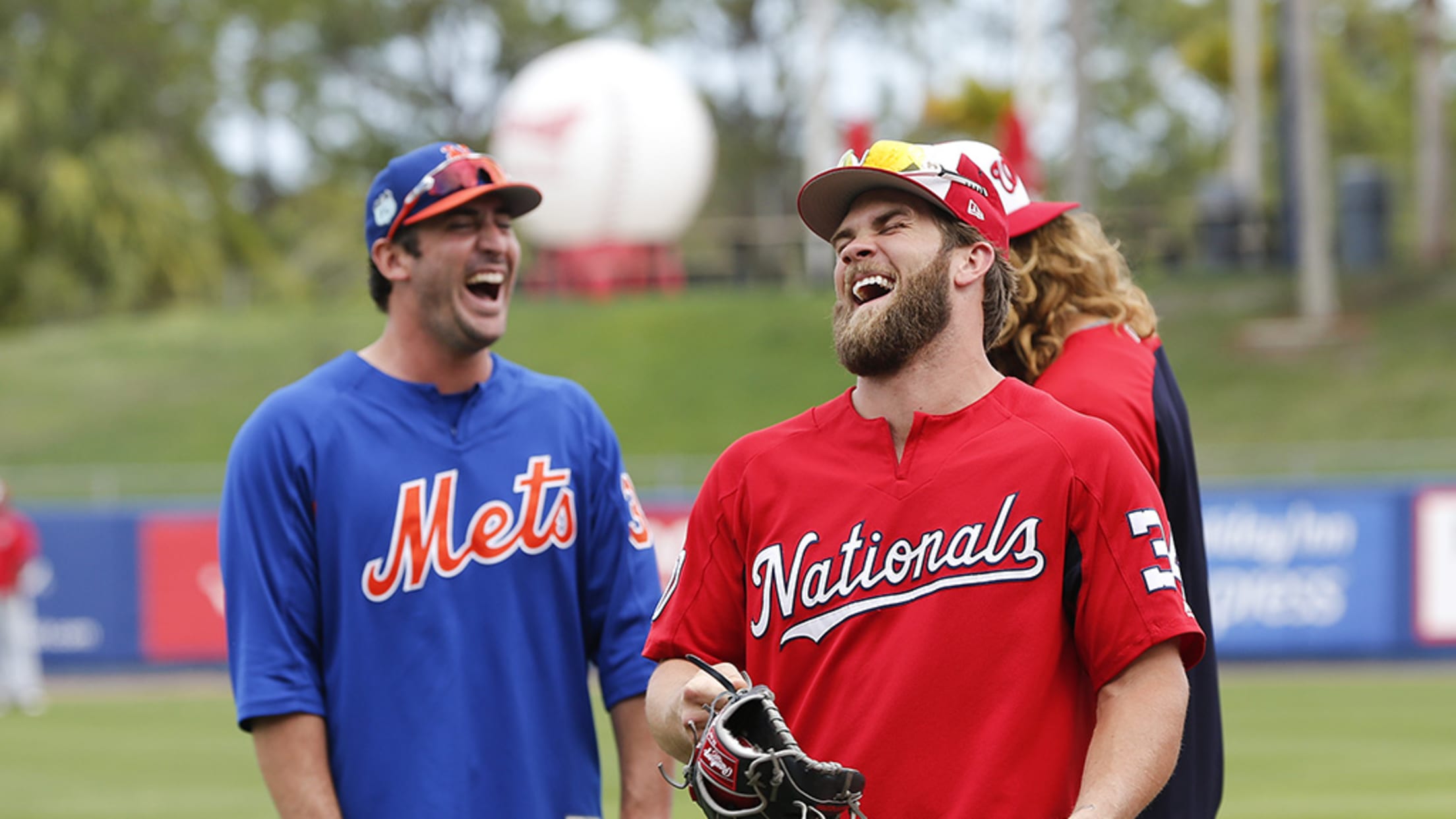 So it's no surprise that during the Nationals' 14-6 win over the Cardinals on Monday, Bryce bunted and slid with SUCH intensity into first base that his belt snapped:
Luckily, assistant hitting coach Jacque Jones came to the rescue and gave Bryce his belt. And that was the story of:
"Bryce beltlessly bunting before borrowing a backup belt," by Belt Barper.
Teams in this article:
Players in this article: