The Nationals' bullpen cart tryouts were just as wonderful as you'd expect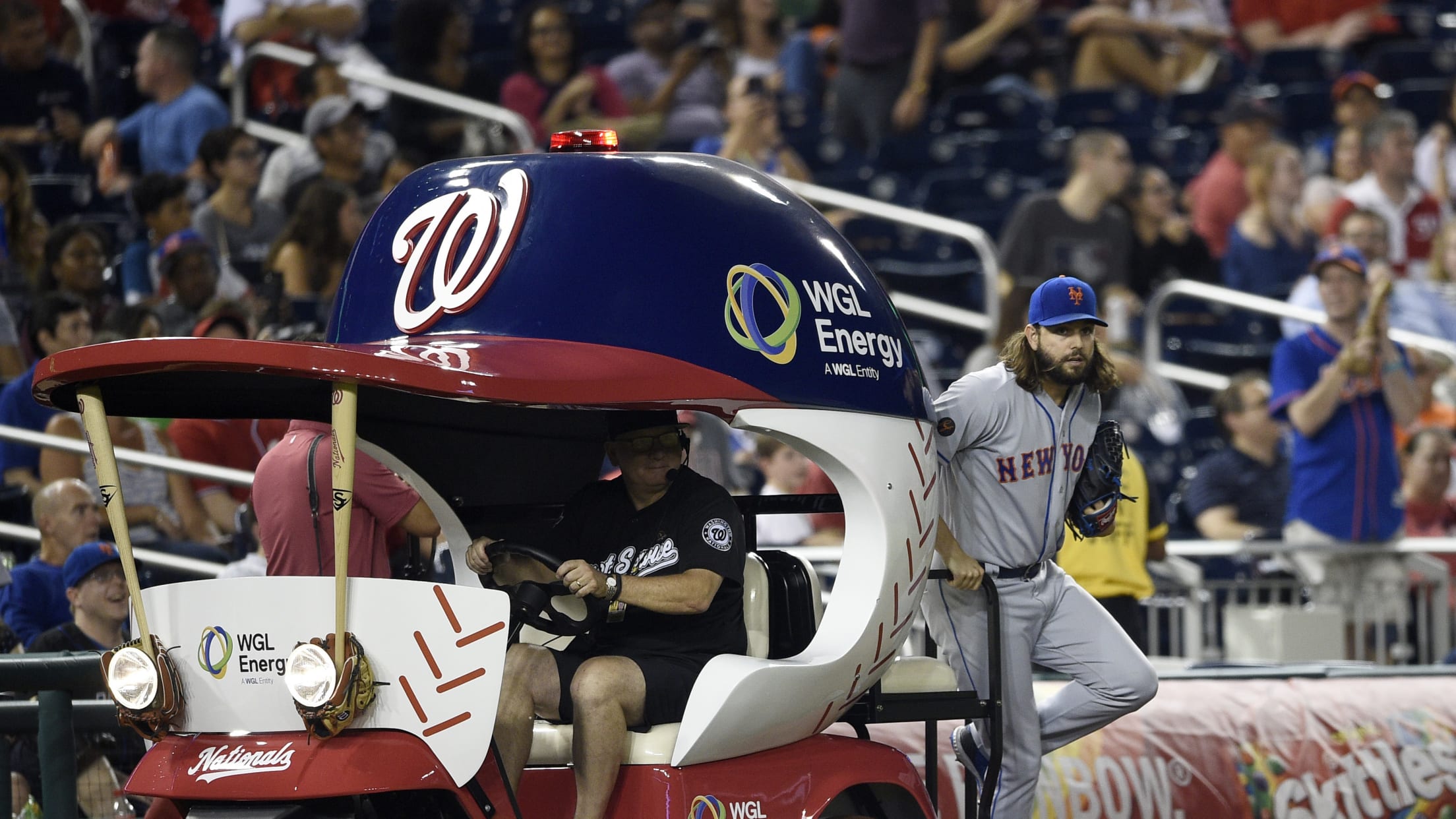 Having to ace your driving test as a teenager is undoubtedly one of childhood's most stressful moments. The only other soul actually witnessing your terror is the DMV stranger crammed into your passenger seat, but you can feel the eyes of your parents and all your friends back at school bearing down upon you as you attempt to nail that parallel parking job. The pressure is high and the stakes are higher, and once you finally pass you're eternally grateful you'll never have to do it again.
That is, except for the handful of intrepid adventurers who journeyed out to Nationals Park on Tuesday morning for the team's bullpen cart driver tryouts.
Good morning from Nationals bullpen cart driver tryouts. Job applicants must drive the cart in a Curly W around the concourse *without hitting Teddy Roosevelt.* Here's a team employee showing the way: pic.twitter.com/TvGawQJPnw

— Emma Baccellieri (@emmabaccellieri) February 26, 2019
Contestants also had to have a valid driver's licence, which makes sense considering they'll be shepherding around some extremely precious cargo. This isn't the first time the Nats have held tryouts for a bizarre ballpark job -- their Racing Presidents tryouts (which Jordan Shusterman and I were lucky enough to attend last year) are also open to the public and lead to some of the funnier mascot wipeout highlights you'll ever see.
The Nats have yet to announce which applicant actually got the gig, but whomever notches the cherished role can look forward to many interesting bullpen cart conversations with amazing baseball personality Sean Doolittle and the rest of the Nats' relief corps.
Teams in this article:
Players in this article:
Topics in this article: