The Nats are seeking a new bullpen cart driver to shuttle Sean Doolittle and his fellow relievers around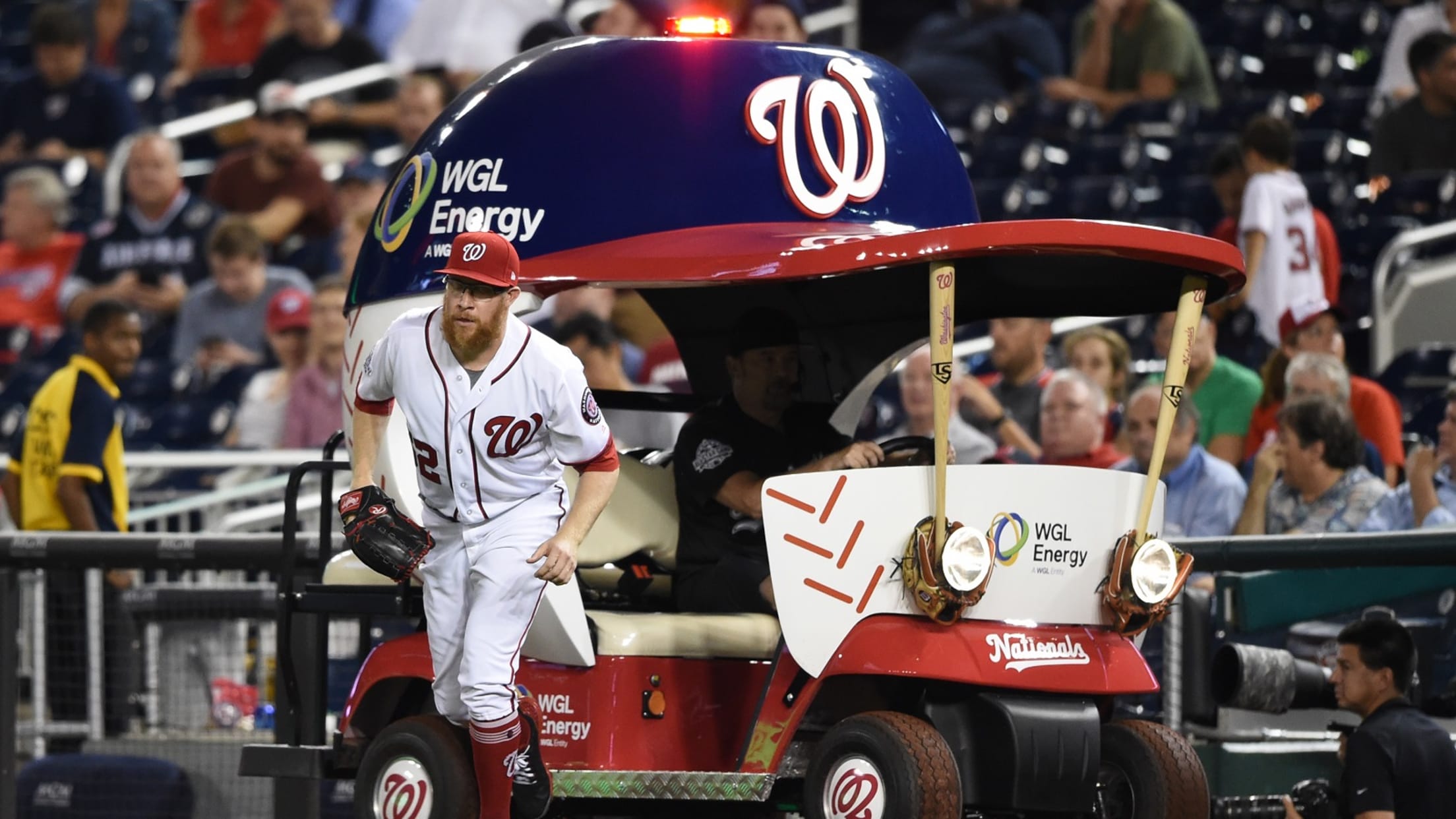 If you've always dreamed of driving Major League ballplayers around the diamond a few hundred feet, this one's definitely for you!
The bullpen cart has a rich history of involvement with the game of baseball -- as Cut4's Michael Clair pointed out in exhaustive detail last spring -- and it's impossibly cool. It's a car that also sort of looks like a baseball, and its job is to dart around the field delivering pitchers from the bullpen to the pitching mound.
The bullpen cart made its triumphant return to a handful of ballparks last season, among them Nationals Park, which was just fantastic news for reliever and avid cart enthusiast Sean Doolittle when it was announced in August.
Well, just in time for the upcoming 2019 season, the Nats are looking to hire a new bullpen cart driver, who will be tasked with driving Doolittle and his fellow Washington pitchers around the outfield warning track throughout the season.
Some specs from the Nats' job listing:
Essential Duties and Responsibilities:
• Ensures the bullpen cart is clean and that the battery is fully charged upon arrival.
• Stage the bullpen cart in place so that it is ready to be used when a pitching change is made.
• Pay close attention to the game by watching the live feed to see when a pitching change could potentially be made.
• Use the team provided radio to communicate with the Production team as to when a pitching change is being made.
• Cross reference pitcher preference document to understand which players would like to use the bullpen cart to get to the mound.
• Drive the bullpen cart to the bullpen to pick up the pitcher entering the game.
• Drop the pitcher off near the corresponding team dugout so they can begin their warm up routine.
• Drive the bullpen cart along the warning track back to the center field gate.
• Once the game has concluded, return the bullpen cart to its storage space and plug in the power cord to charge it overnight.
This could be you, driving Mr. Doolittle:
Good luck to those who apply!
Teams in this article:
Players in this article: