N.C. State baseball coach pulls off epic spin move during ejection tirade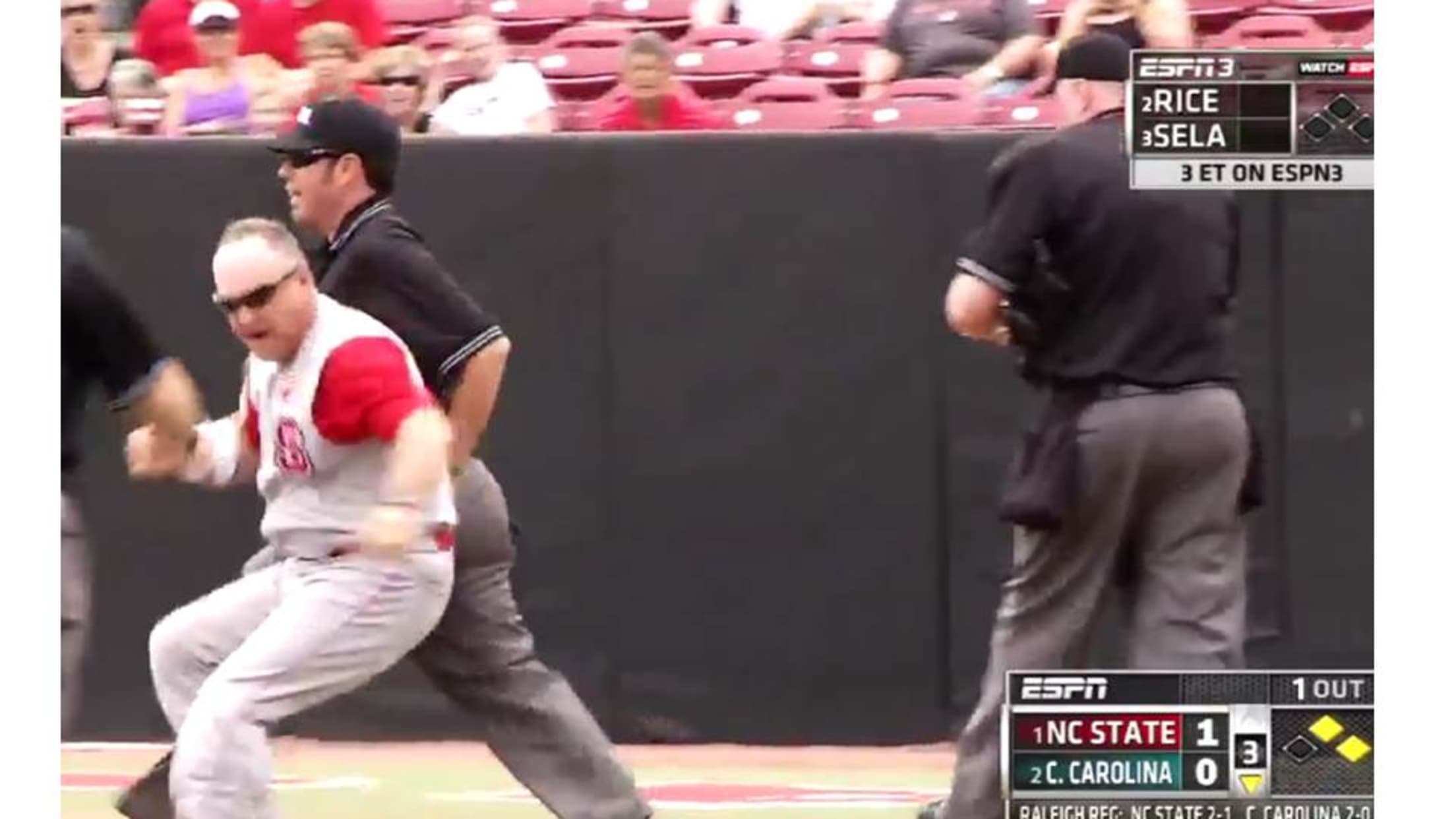 After a recent Brad Ausmus ejection this season, we brought back our post on the best way for managers to get kicked out of a ballgame. But after this N.C. State coach's performance during a game on Monday night, we may have to totally revamp our list:
NC State coach Elliott Avent went CRAZY over this non-strike call! pic.twitter.com/fchtf2GAlK

— ESPNU (@ESPNU) June 6, 2016
Unfortunately, Avent was ejected and received a two-game suspension. The Wolfpack did end up winning the game 8-1, though.