The surreal afternoon a baseball game was played among the great Egyptian pyramids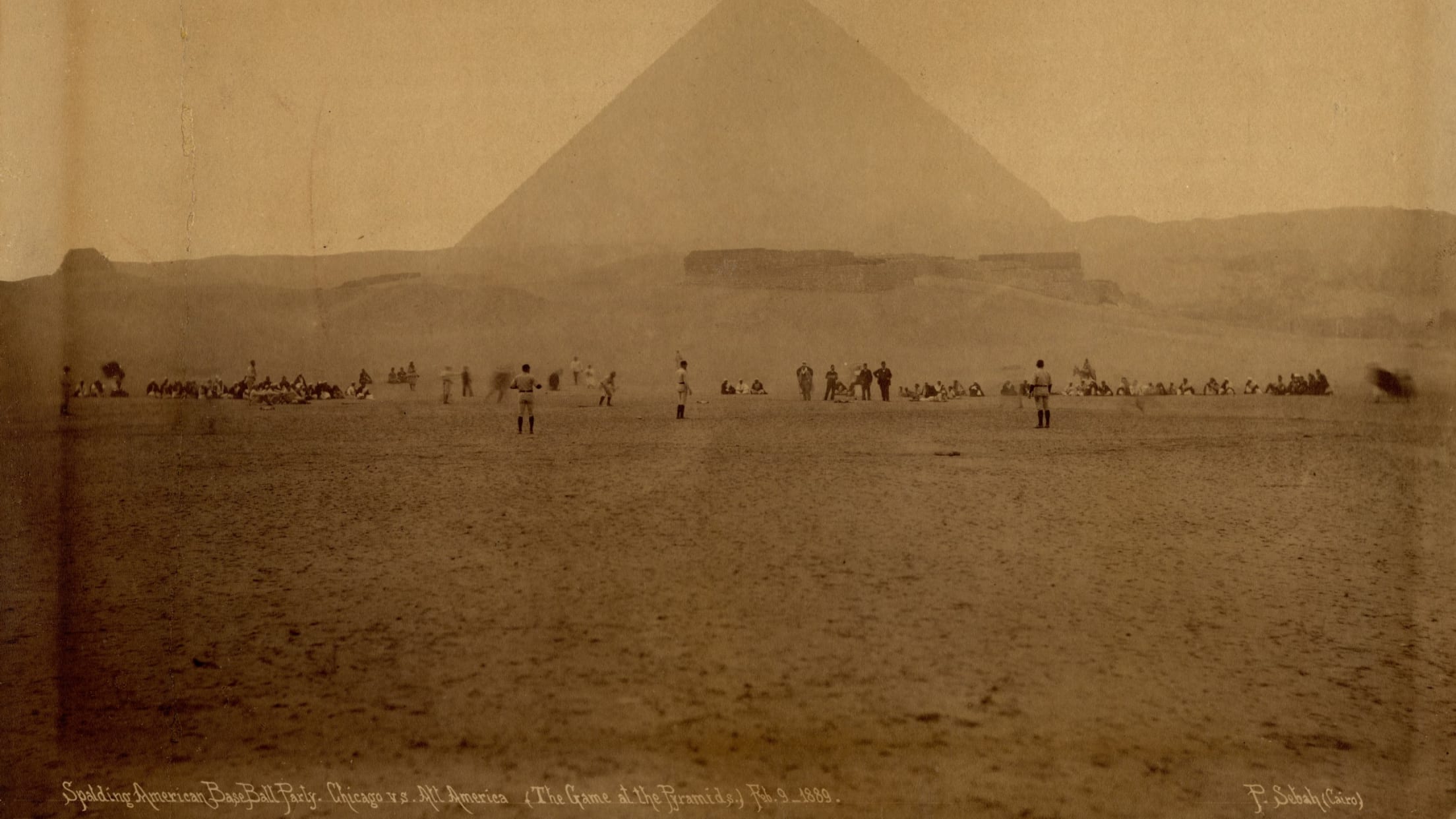 Think of the craziest place you've seen a baseball game. Maybe it's on an aircraft carrier. Perhaps it's the Midnight Sun Game in Alaska. It could also be on the edge of a literal cliff.
Whatever it is, it probably won't top where a game was played nearly 130 years ago in 1889. A group of ballplayers, led by Chicago White Stockings executive Albert Spalding, matched up in Giza amongst the great Egyptian pyramids. Yes, seriously, "base ball" alongside one of the Seven Wonders of the World.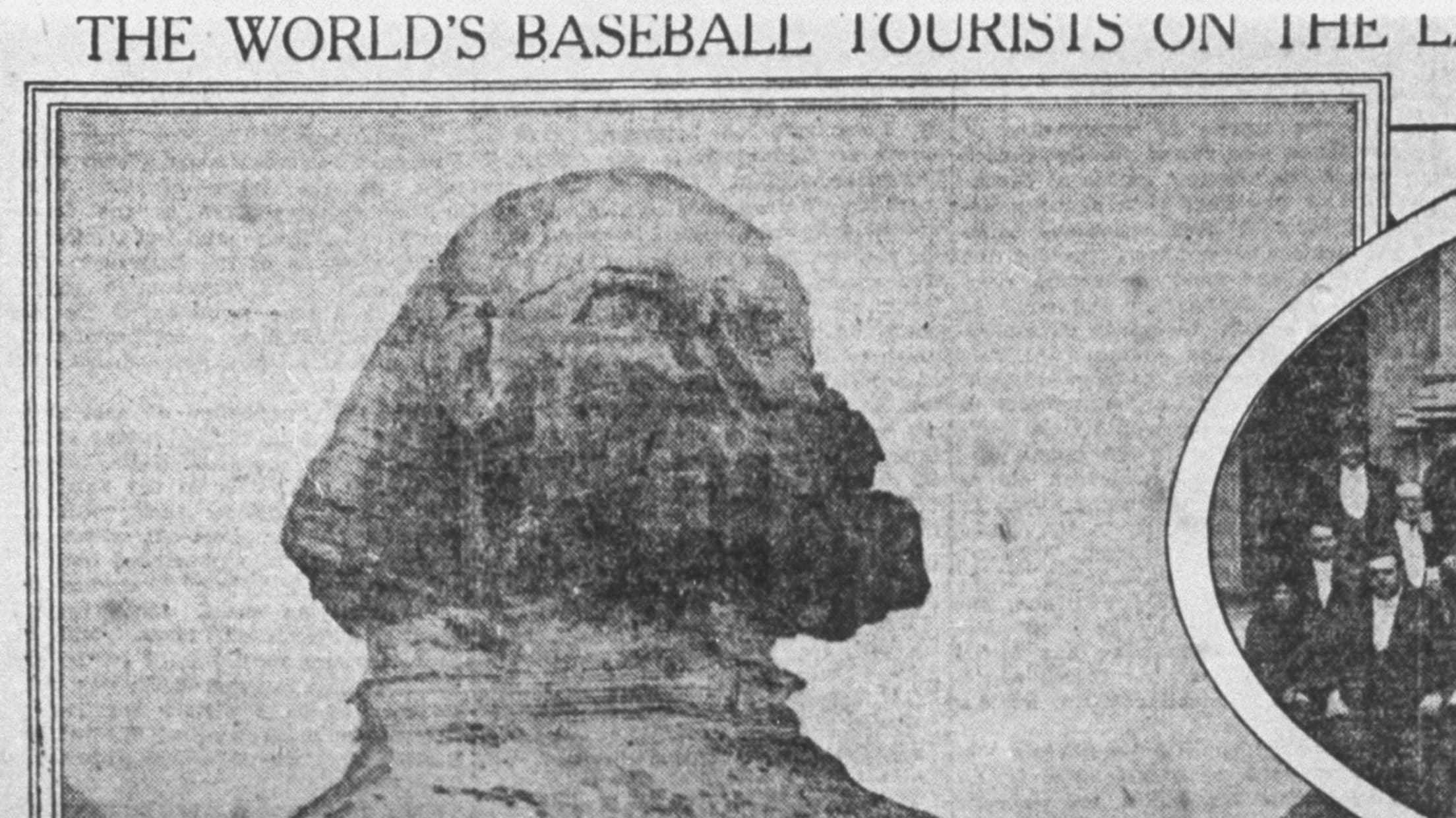 The stop in Egypt was part of a months-long international tour organized by Spalding to grow the game abroad (they'd go to New Zealand, Sri Lanka, Italy, France and Australia as well). The White Stockings, a team that featured future Hall of Famer Cap Anson, faced off against a mixed group of other pros dubbed the "All-Americas." Fireballer Ed Crane and future Cooperstown-inductee John Montgomery Ward led the opposing squad. Spalding, a Hall of Fame pitcher during his playing career (and the all-time leader in win percentage with a ridiculous 252-65 record), was unfortunately 10 years retired at this point: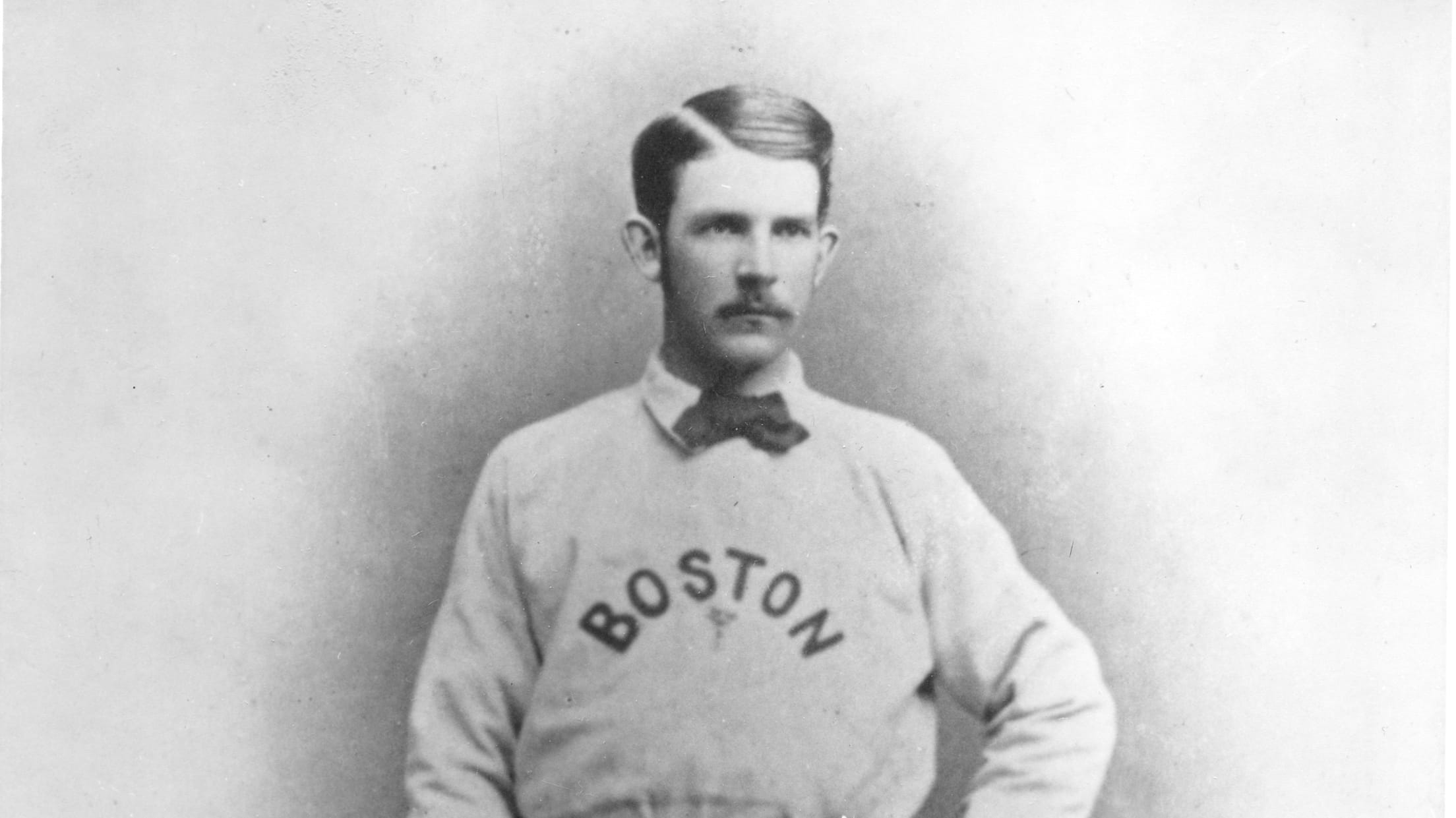 There's not much written about the gameplay, but according to this SABR account (via Sporting Life's Francis Richter), the teams had an interesting mode of transportation to the playing site: camels and donkeys. The All-Americas rode the camels, while the White Stockings saddled up the donkeys. And, just in case one group got jealous of the other, the teams switched midway through the trip.
The troupe traveled all morning from a hotel in Cairo and arrived in the early afternoon. They ate lunch, took photos and then got suited up for the game. A diamond was formed in the desert, with the grass on the banks of the Nile River serving as the outfield. A surreal scene, to be sure. Mark Lamster's Spalding's World Tour has more on the setup:
"The Great Pyramid, Cheops, would stand as a distant backstop behind home plate, with the Sphinx down the third-base line and the sunken tombs of the Fifth Dynasty pharaohs somewhere beneath the players' feet."
Um, OK.
John "The Egyptian" Healy (from Cairo, Ill.) fittingly pitched for the All-Americas, while Tom Daly hit the only homer of the game for Chicago. About 200 tourists and locals watched in curiosity and scrambled after foul balls. Ward noted that players kicked up so much sand that they became nearly buried in the desert. The White Stockings lost the game, 10-6, and Anson, perhaps embarrassed by his play, reportedly expressed his regret to The Sphinx.
"I apologized to the Sphinx on behalf of my team ... to this she turned a deaf ear."
To this day, we're not sure if she's forgiven him.