Ohio State University's marching band cheered on the Indians with a special halftime message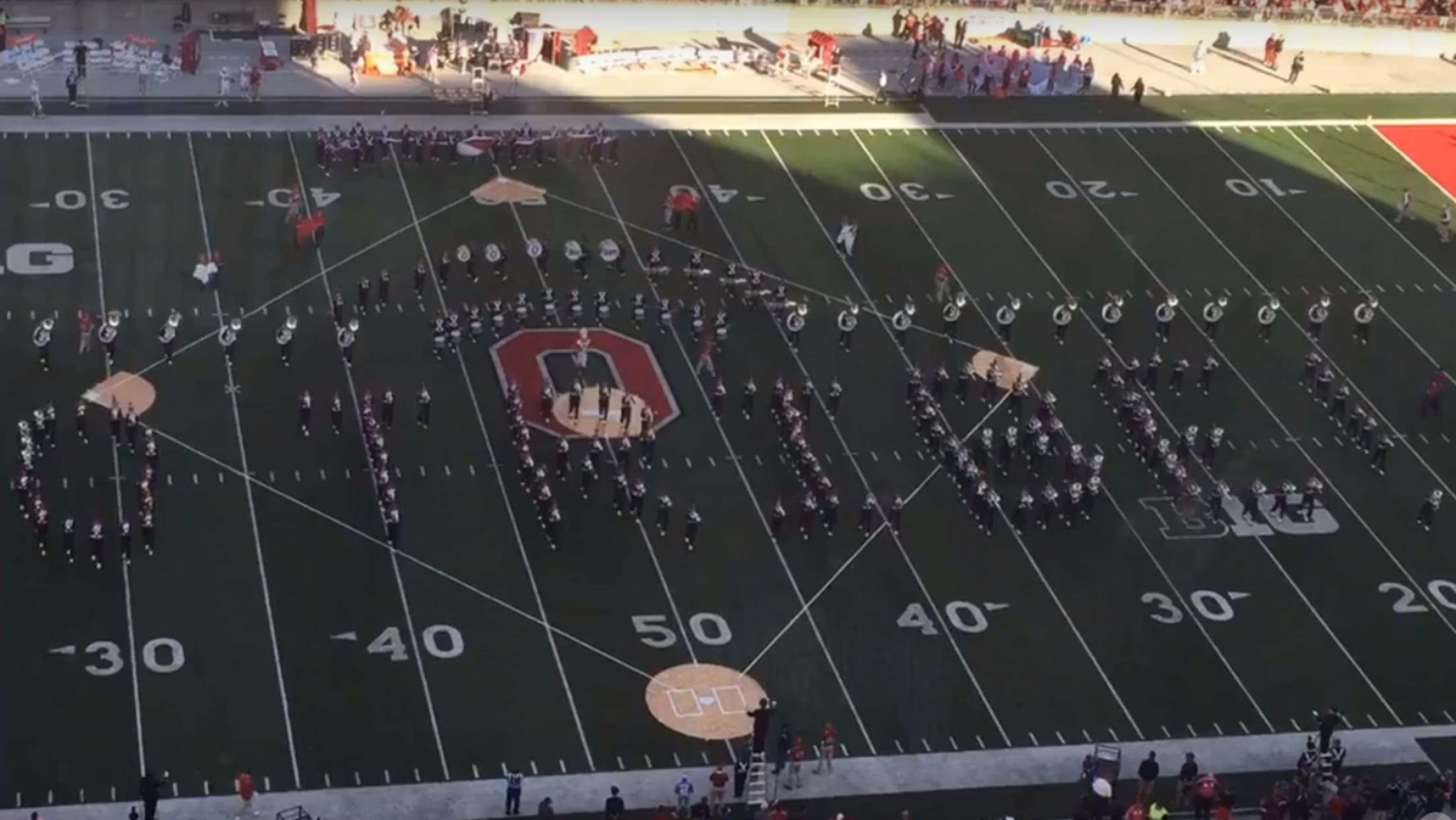 Cleveland is up 2-0 on Boston in the ALDS, and baseball fever is sweeping the state of Ohio ... or at least its football fields. During halftime of Ohio State's game against Indiana on Saturday, the OSU marching band had a little message for the Indians:
The Ohio State Marching Band shows its love for the @Indians during its halftime show today. #RallyTogether pic.twitter.com/lNanKjaOo7

— Kevin Stankiewicz (@kevin_stank) October 8, 2016
But that wasn't all -- there were costumes involved:
The team's getting ready to take the field for halftime. 🏈⚾️ pic.twitter.com/BSUHdjRlo9

— The Ohio State University Marching Band (@TBDBITL) October 8, 2016
In fact, the entire halftime show was baseball-themed. It was called "America's Pastime," and even included a stick figure at-bat:
Here's the list of songs they played, according to WBNS-10 TV:
"Take Me Out To The Ballgame"
"Centerfield" (John Fogerty)
Hall of Famers ("Did You See Jackie Robinson Hit That Ball?", "Joltin' Joe DiMaggio")
Seventh-Inning Stretch ("Sweet Caroline")
Music from "The Natural"
Wait … does that say "Sweet Caroline," aka the song Red Sox fans sing during the seventh-inning stretch? What's going on here, OSU? Is this some kind of marching band anti-Boston magic ritual?
Guess we'll all have to watch ALDS Game 3, on Monday at 6 p.m. ET, to find out. Tune in on TBS to see if OSU's marching band magic can successfully seal the series win for Cleveland.