Omar Vizquel's lineup cards are a work of art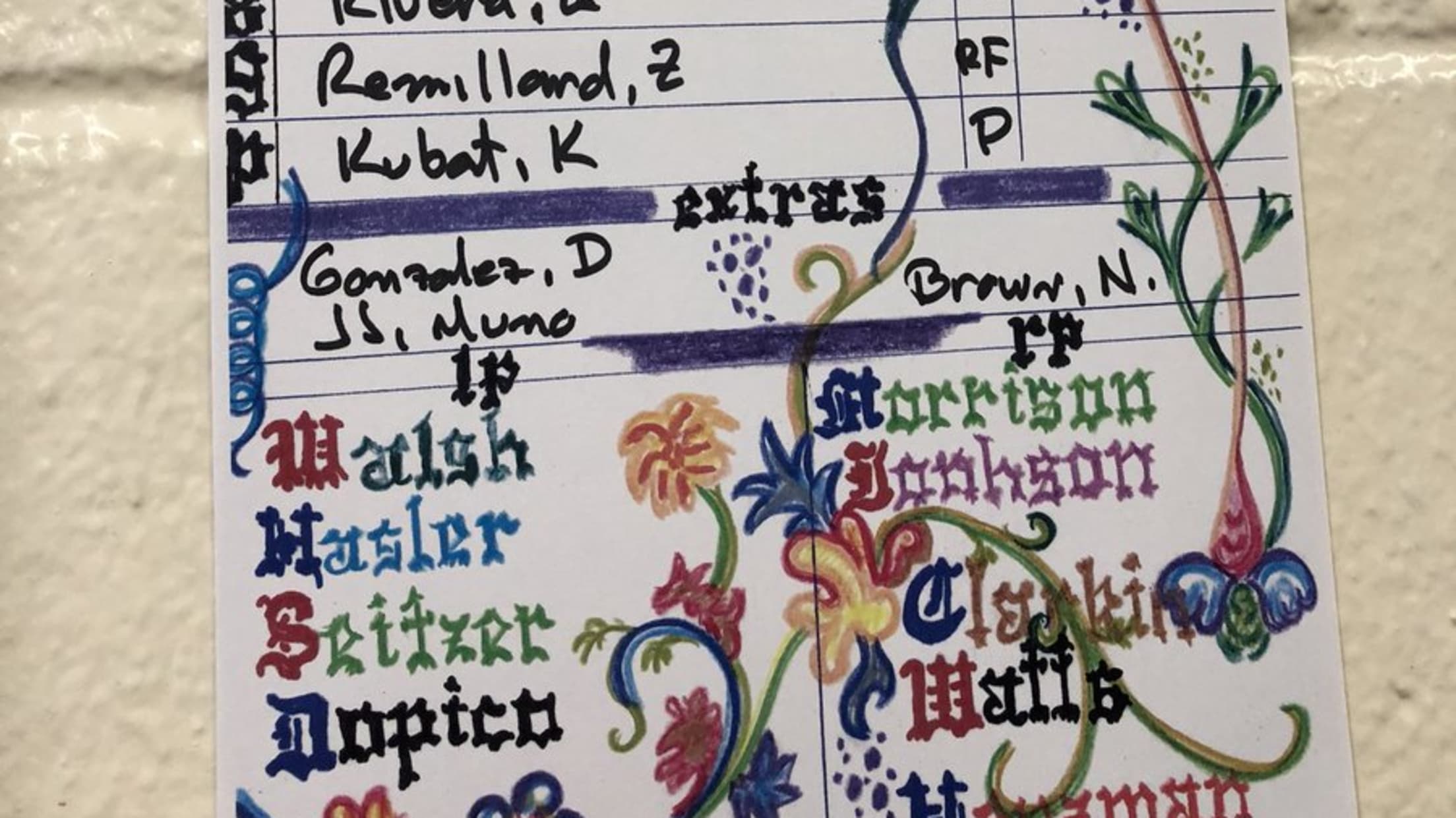 Omar Vizquel made plays at shortstop that were just as beautiful and inspiring as anything hanging in the Metropolitan Museum of Art. So it should be no surprise that he brings those skills into other aspects of his life.
The current manager of the White Sox Class A Advanced Winston-Salem Dash, Vizquel busted out the markers to make all of your mid-meeting doodles look like trash:
I love Omar Vizquel's lineup cards. pic.twitter.com/YZawWAnmVd

— Dominic Cotroneo (@Dom_Cotroneo) August 31, 2018
Yeah, some other managers may have calligraphy down, but you don't often see flowering vines and songbirds included on the lineup card, too (unless Vizquel is making them, of course -- this is sort of his motif). Now the only thing to worry about is whether this belongs in Cooperstown or the Guggenheim.
None of this should be a surprise, of course. Vizquel is a noted visual artist, who is equally adept in sculpture as he is with paint:
Mi nueva pintura de León. pic.twitter.com/qbdAb5SG5j

— Omar Vizquel (@VizquelOmar13) November 11, 2014
The only thing that's left is letting him design the grass pattern in center field.