The very best, brightest and boldest cleats from Players' Weekend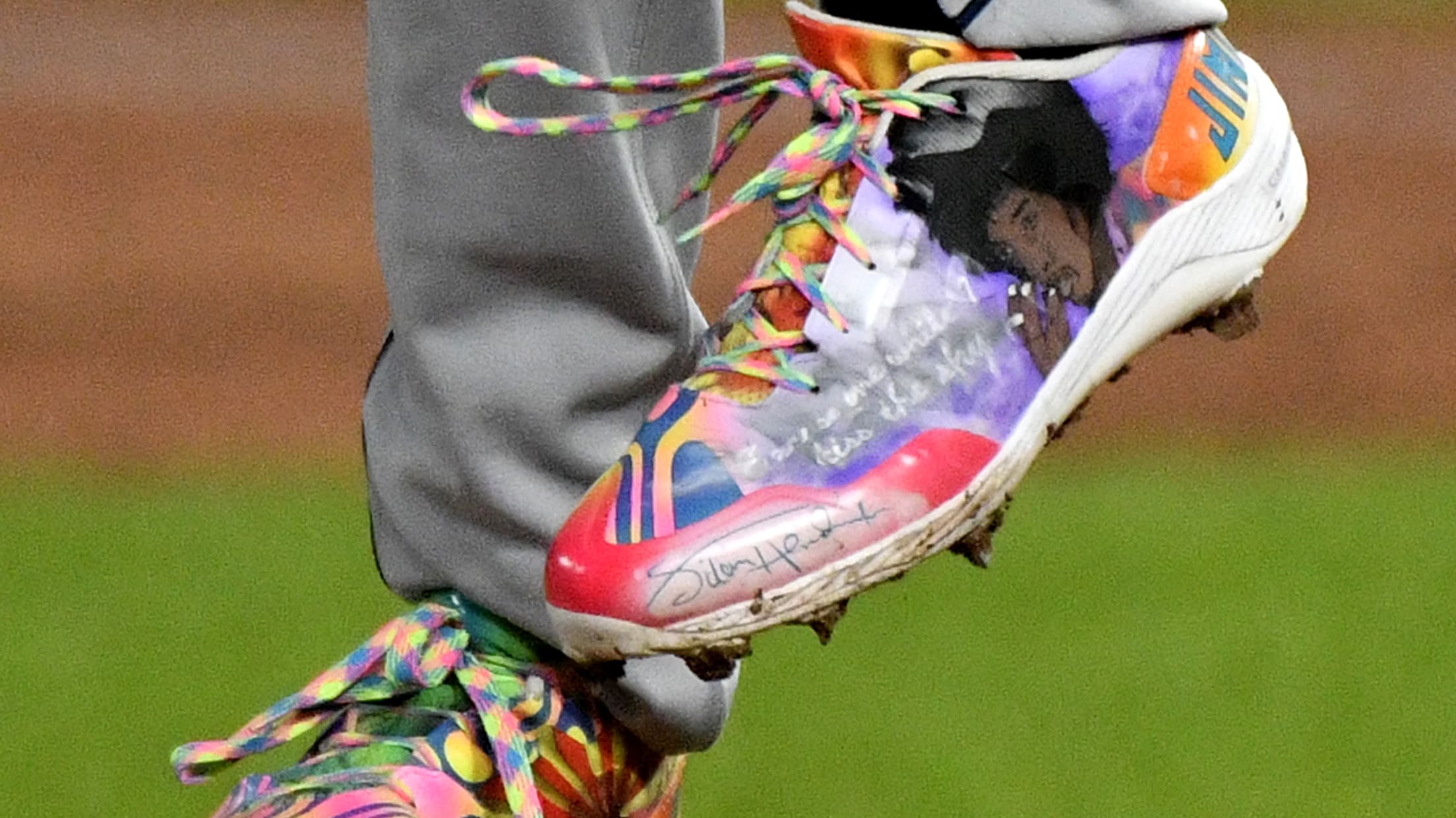 (Ed Zurga)
Players' Weekend is here! And along with the hilarious nicknames and colorful jerseys comes every sneakerhead's dream: wild, crazy, and artistic cleats. While almost every player was rocking something great, these are the ones we thought were the very best.
Bryce Harper didn't want to make up his mind. So, on Friday, he showed off his apparent love of ska with these checkered bad boys:
He wore a much different shoe on Saturday, as children in his Harper's Heroes program designed his cleats and bat:
Trevor Williams showed off his nerd cred with some "Star Wars"-inspired cleats. Your eyes aren't deceiving you: That's Williams with freakin' Yoda (!) riding on his back:
👀😍👀#PlayersWeekend cleats have arrived! A HUGE thank you to the incredibly talented @Cody_Sabol for making my ideas come to life. pic.twitter.com/NFOyfmxU9K

— Trevor Williams (@MeLlamoTrevor) August 21, 2018
What? You thought Robinson Canó wasn't a giant "Dragon Ball Z" fan?
Carlos Martínez is using the moniker "Tsunami" this weekend, so he made sure he had the cleats to match:
Curtis Granderson has three for the weekend that he's auctioning off for charity. While they're all cool, the best features the distinctive star design from the Chicago flag:
This #PlayersWeekend I'll be rockin' three pairs of custom @newbalance cleats designed by @thesolerevival. Want to win a signed pair along with tickets to batting practice?! Click the link below! All proceeds will go to @Jayscare and @cbea_UIChttps://t.co/EqiPWaUb93 pic.twitter.com/DnIFx88X9h

— Curtis Granderson (@cgrand3) August 25, 2018
Mike Clevinger went fully psychedelic with his Jimi Hendrix kicks:
Didi Gregorius not only has multiple cleats -- he designed them himself, too. Obviously, the best are the gold cleats complete with Scrooge McDuck drawing:
Dexter Fowler turned to his daughter for his cleats, and she came up with an amazingly colorful pair of purple shoes:
#PlayersWeekend

"When you ask Naya Fowler to pick the colors she wants on your cleats..."I want purple and pink and sparkly rainbow and all of the colors and glitter." Good work @jumpman23 ...Sucks I can't wear them but they came out 🔥" - @DexterFowler pic.twitter.com/OAxu0cIvI5

— St. Louis Cardinals (@Cardinals) August 24, 2018
Mookie Betts' cleats have literally everything on them: Wally, the Green Monster, his own face and a Batman motif:
Todd Frazier paid homage to "The Godfather" and "The Sopranos" with his footwear:
Jason Kipnis is exceptionally balanced with his "Avengers: Infinity War" cleats:
CC Sabathia paid homage to the amazing ace starters who came before him:
Adam Jones knew what everyone wanted: Junk food!
August 24, 2018