You might not have known about these six ballplayers' hidden talent as painters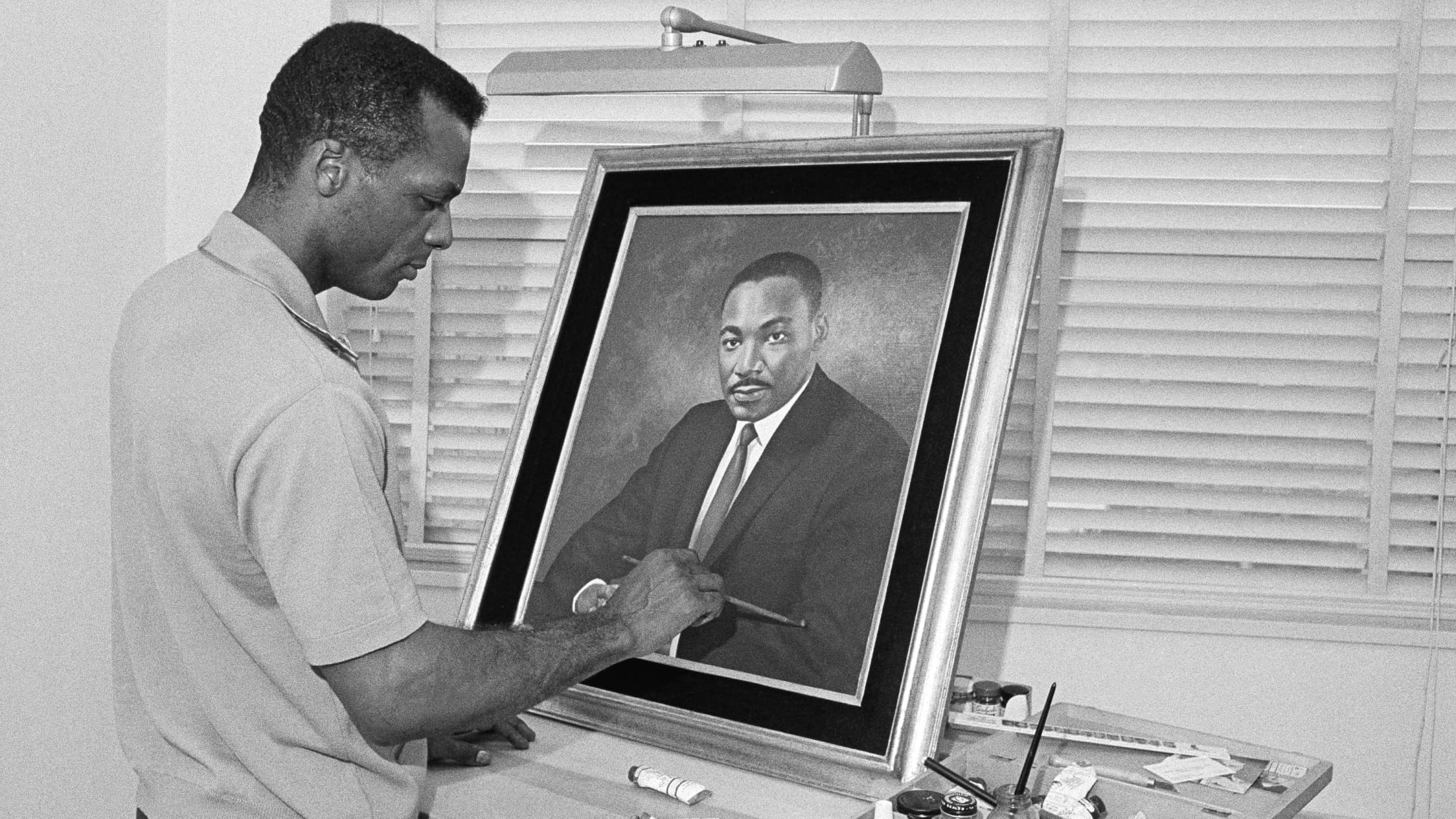 You don't often think of ballplayers as artists, but that does them a disservice. After all, there are musicians like Bernie Williams, writers like Miguel Batista and even documentary filmmakers like Cody Decker . But what about painters? We're not talking about pitchers painting the corners -- we're talking about actual ballplayers turning to the arts to unwind after a long day at the park.
Here are six of them.
Curt Flood
Flood wasn't just an All-Star with a solid glove and bat, and he didn't just pave the way for MLB free agency, either. He was also quite the accomplished painter, spending his offseasons earning his livings as a portrait artist.
"Baseball and painting make a good balance," the outfielder said. "Baseball is virile. It's rough and tough. Painting is sensitive; quiet. It's an outlet to overcome tension."
After Cardinals owner August Busch commissioned a portrait of himself and his family, Flood used his experience painting storefronts and the sets for school plays in high school to open his own studio. While he was just the celebrity face of the business, people could commission portraits from the Cardinals star.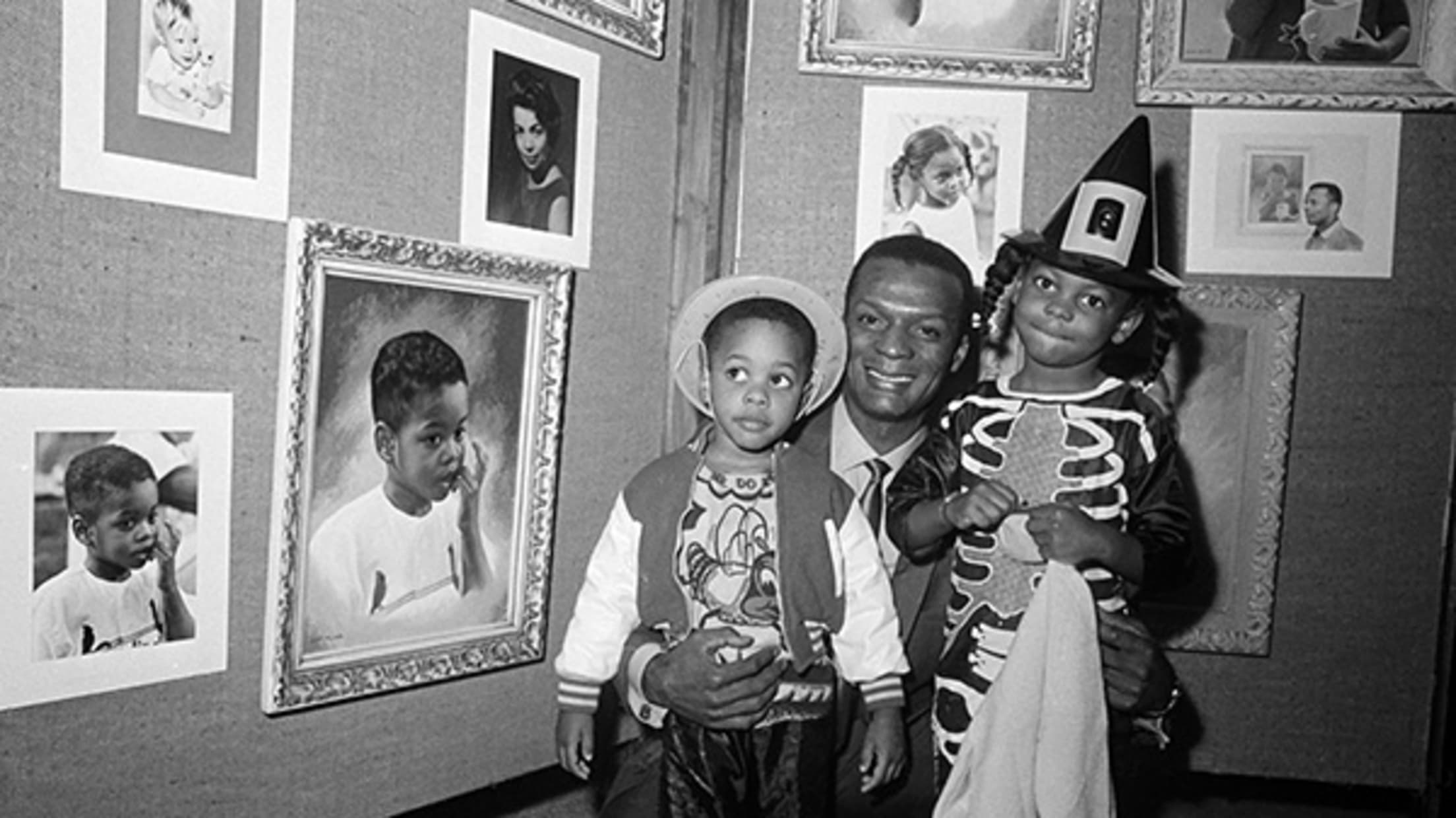 Unfortunately, there are reports that Flood didn't paint all of the portraits that bear his name. But whether he actually painted it or not, Flood's portrait of Martin Luther King Jr. was presented to Coretta Scott King and would later hang in the White House, when it was given to George W. Bush. That's especially fitting given that Bush was not only a one-time owner of the Texas Rangers, but he later got into painting himself.
Curt Flood working on a portrait of Martin Luther King Jr #MLKDay pic.twitter.com/1QUjHWlxNz

— Baseball Reference (@baseball_ref) January 16, 2017
Omar Vizquel
Given the daily ballet performance that Vizquel put on at short, it's no surprise that he was an off-field artist, as well. He's a drummer, a fashion icon, has sung on an album and an artist, too.
With an impressive use of color and a style reminiscent of pointillism, he can bring a portrait of a lion to life:
Mi nueva pintura de León. pic.twitter.com/qbdAb5SG5j

— Omar Vizquel (@VizquelOmar13) November 11, 2014
He can work in abstract and with human figures: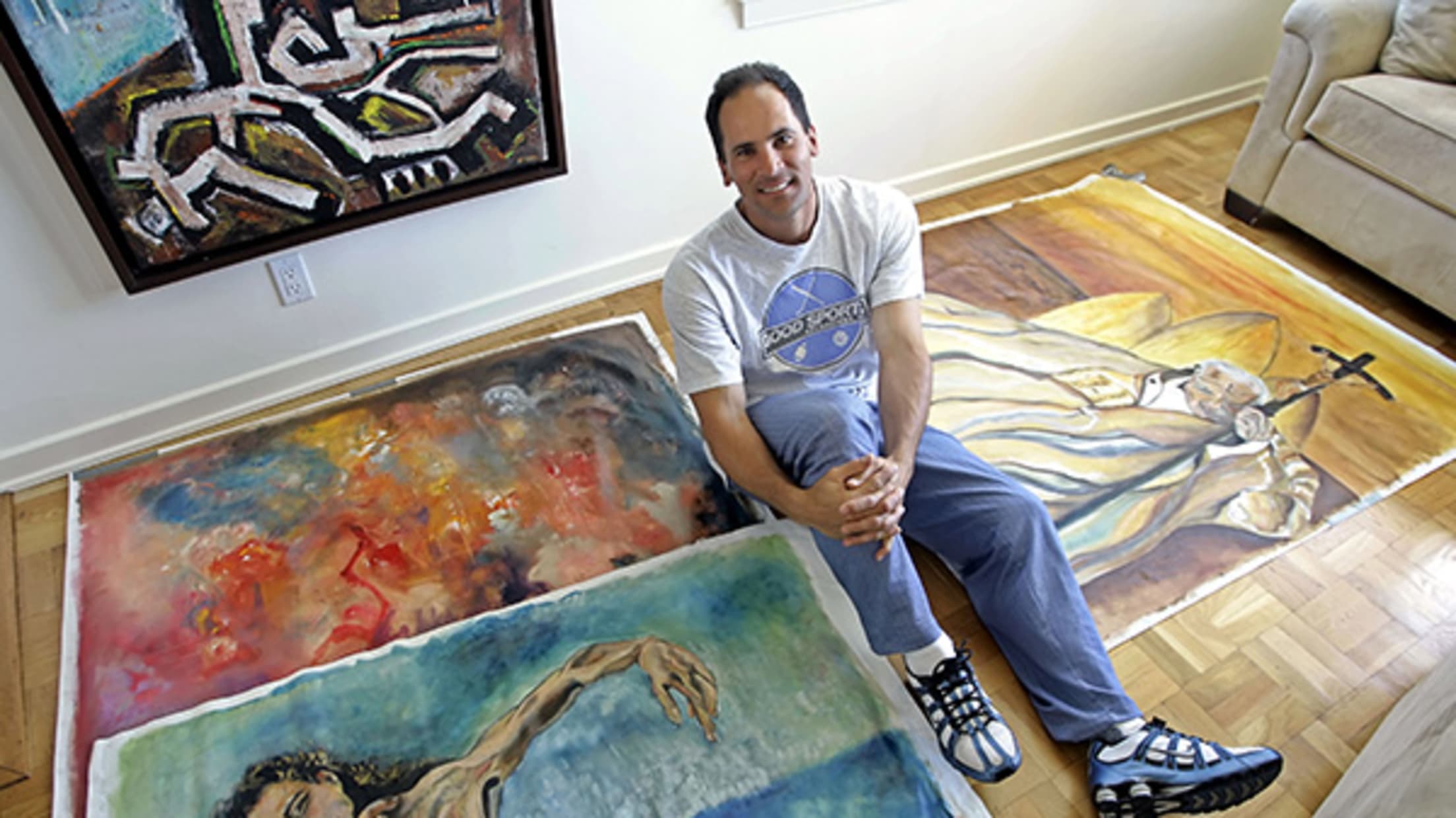 He even sculpts. Before a 2013 art show at a Cleveland art gallery, Vizquel related his work to baseball:
In baseball, "I think I can see the play ahead, what can come out of the play. And maybe that translates in the art. I can see something developing right in front of my eyes and figure it out and do it."
Vizquel's latest piece may even be making a case for the shortstop's Hall of Fame candidacy:
Micah Johnson
When not playing baseball or piano, the second baseman/left fielder paints. After he was traded to the Dodgers in 2016, manager Dave Roberts gave Johnson a task.
"[Roberts] said, 'What do you like to do?' and I said, 'I like to paint,'" Johnson told MLB.com's Ken Gurnick. "So, he says, 'You're making a painting of Maury Wills. That's your assignment.'"
He had caught the bug. He would paint until about 2 a.m. after ballgames and would wake up and paint some more until it was time to head to the park. By season's end, he had about a dozen finished pieces and had even held a show that raised money for SkyArt, a Chicago based non-profit.
"I had to find a way to de-stress when I went home from a game, and that was through art," Johnson said. "You'd go home and you try and get your mind off it. That was it for me."
His hard work has paid off and led to a recent solo exhibition at Atlanta's Woodruff Arts Center.
Naturally, his day job plays a role in his work, too:
Drew Storen
A product design major while at Stanford, Storen is an interesting Major Leaguer. He works out with Bikram hot yoga, turned his car into a Batmobile and, of course, paints.
Since he drives a Batmobile, it shouldn't be surprising that it's the subject of one of his works:
I'm starting to think I have a theme going with these last two paintings. Prolly should mix it up a bit. pic.twitter.com/BaScZMDG4S

— Drew Storen (@DrewStoren) November 19, 2013
Brett Tomko
Brett Tomko won 100 games with 10 teams during a 14-year career, and the award for the best Division II college pitcher now bears his name. If not for his fastball, he likely would have used his right arm in another career as a painter.
"It's something I'm pretty passionate about," Tomko said during his career. "It's very relaxing, and it's what I was going to go into if all this didn't work out."
Starting at the age of five by sketching characters out of the comics section, Tomko first covered up his artistic talent.
"I thought I'd be made fun of, so I wanted no part of it," Tomko said. But after his mom encouraged him to take an art class in freshman year of high school, he was hooked and later majored in it while attending Florida Southern University. That led to Tomko painting portraits of teammates and taking on a commissioned piece from Phil Hughes based on a photo from Hughes' first start.
He even has a piece hanging in the Reds Hall of Fame and Museum:
Didi Gregorius
Not only is the Yankees' shortstop a literal knight, but he's got plenty of art skills, too. Gregorius primarily works with pencil and paper, unwinding after a long day at the ballpark by busting out some baseball or Batman art pieces. But, he'll also work with the oil paints, too:
Late night painting to relax the mind and be creative... pic.twitter.com/0yLpGS97rG

— Sir Didi Gregorius (@DidiG18) March 5, 2013
His most recent work may be his best yet, though -- and it was made with markers. For Players Weekend, Gregorious made three different pairs of Looney Tunes shoes that would make Chuck Jones proud:
So, just remember: The next time you see a ballplayer remember they may have a hidden talent, too.