Let's look back and remember nine facial hair'd players who epitomized '70s cool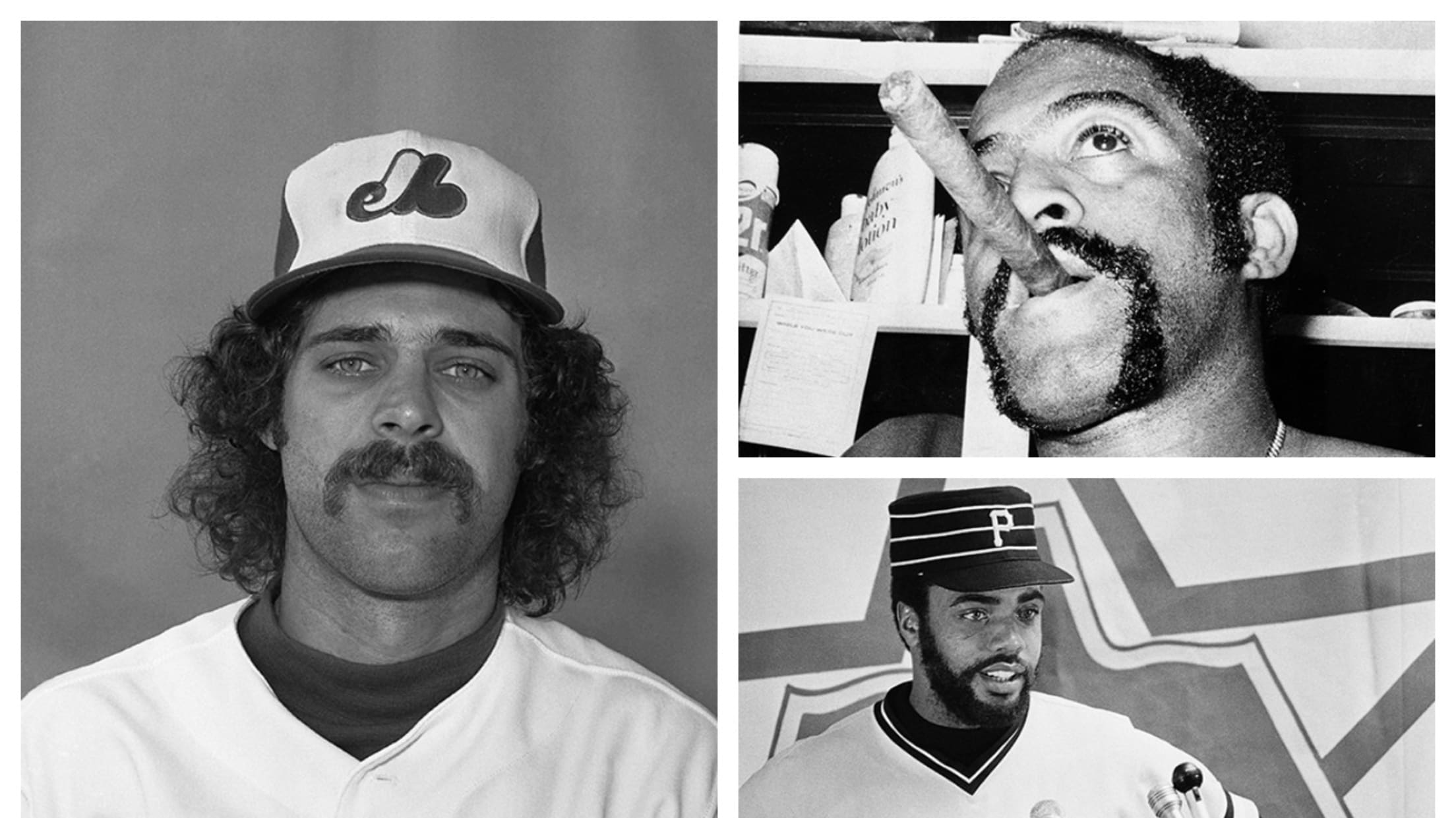 Baseball was at a unique place in the 1970s: Uniforms became tighter, brighter and pullover-er. Sky blue became de rigueur. Stirrups were pulled higher and the grass was covered with impossibly green turf. It was also a time that baseball players first embraced the counter culture that was slowly becoming the culture.
Today, we honor some of the players that best represented '70s cool. Whether with long, unwashed hair or manicured mustaches, these guys are not just baseball legends. They're fashion icons, too.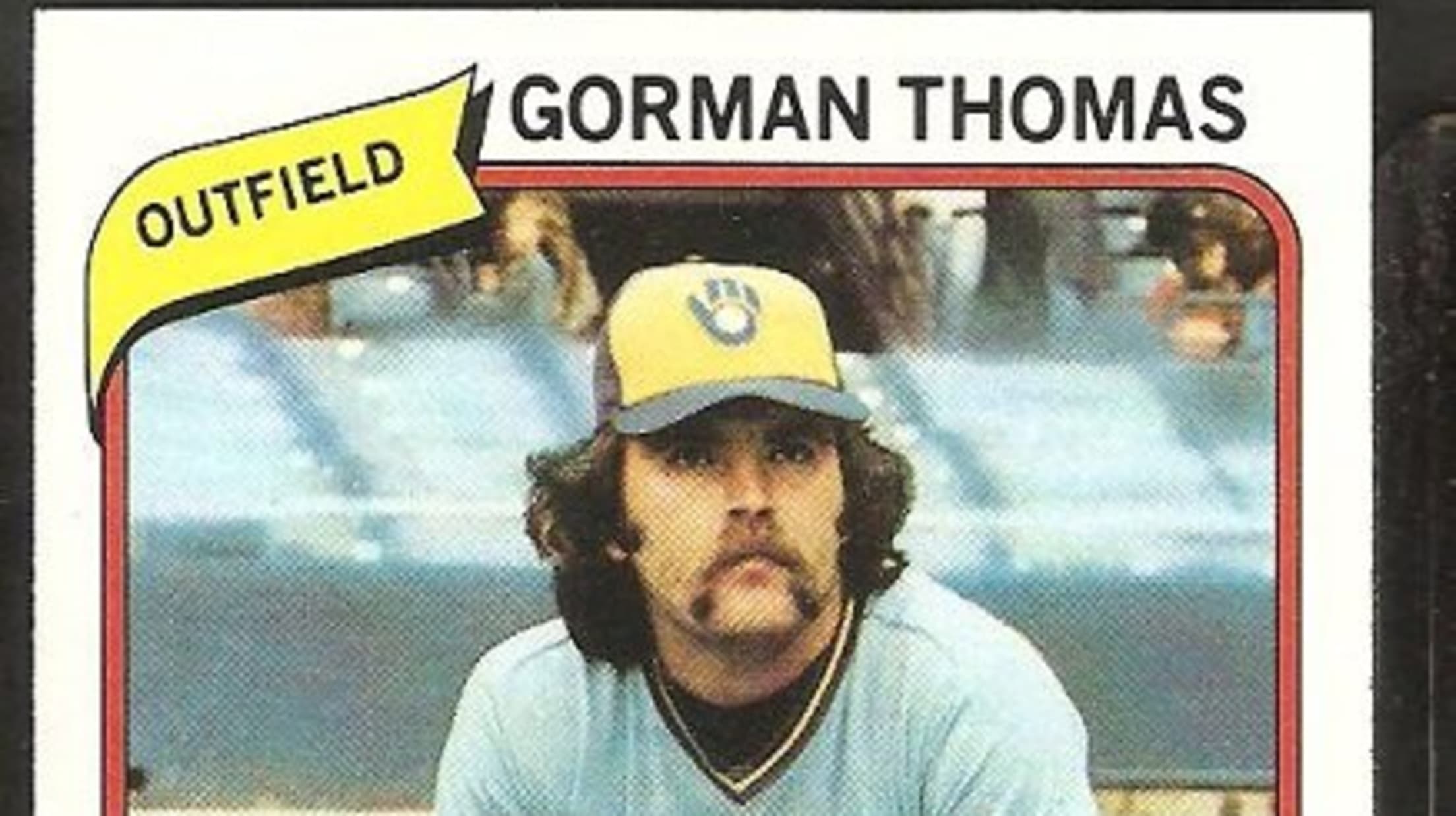 With his giant mustache, beard stubble that could "grate cheese" (according to Scott Ostler) and all-or-nothing swing, Thomas exemplified the offensive explosion by the Brewers teams of the late '70s and early '80s.
Thomas topped 30 home runs in five separate seasons, leading the league with 45 in 1979 and 39 in '82. But that power came at the expense of low averages. He hit .225 for his career -- not that it bothered the slugger. In the book "Nine Innings" by Daniel Okrent, Thomas said, "I might be able to hit .280 or .290, but not with 35 bumps. I'm here for the bumps." That's an 80-grade dinger quote.
That almost never came to pass, though. Thomas once told a story about when he was a high school player, and a bunch of scouts turned up to watch him one day. The problem: Thomas was suspended for the game after beaning four consecutive batters. The scouts then paid $20 to the coach to conveniently "forget" about the suspension and let him play, with another $20 so that they could see him in the cage. A few months later, he was selected 21st overall in the 1969 Draft.
Known as the "Mad Hungarian," Hrabosky lived up to his nickname by stomping around the mound, pounding the ball into his glove and glaring angrily at batters. He even went so far as to enter games set to "Hungarian Rhapsody No. 2" played on the organ.
Of course, Hrabosky's antics didn't die out when he retired. If you look at the defunct AlHrabosky.com through the internet archive, you'll see he said this about the only batter that ever intimidated him:
"If I ever admitted any batter intimidated me, I would lose my advantage as a pitcher. And I still face some of these guys in the old timer games. I must admit that there was one batter that scared the hell out me. Whenever I would go to the plate I would see my own reflection in the bat."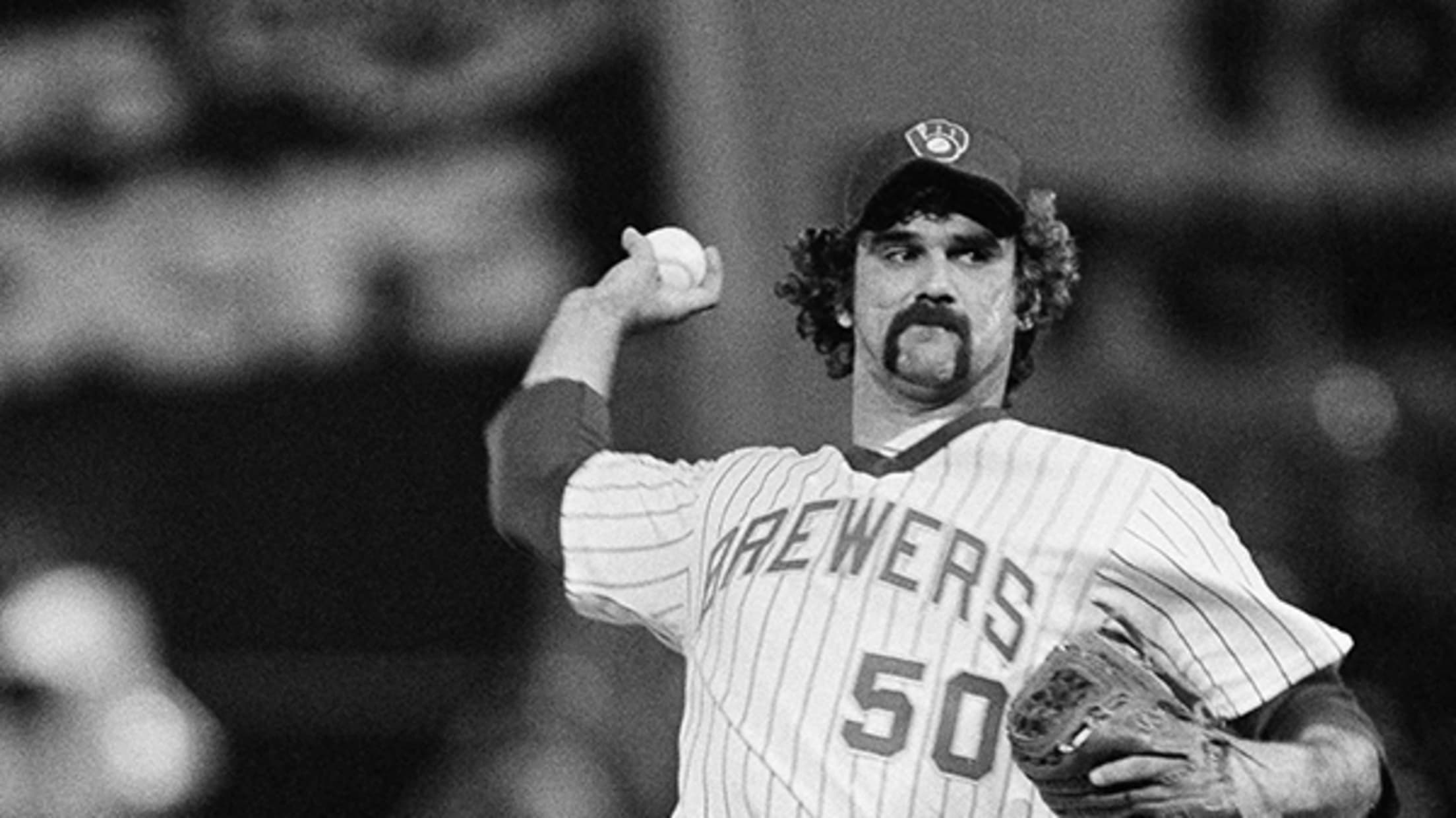 Just like Hrabosky, Vuckovich was also known for his eccentric behavior on the mound. The reliever tried to intimidate batters by behaving erracticately -- whether by fidgeting, twitching or perhaps even sticking out his tongue, he made sure that batters had no idea what to expect from the hurler.
Of course, Vuckovich would become a movie star in later years. Three years after he retired from baseball, he took on the role of one of history's greatest villains: Clu Haywood, the giant slugger in "Major League."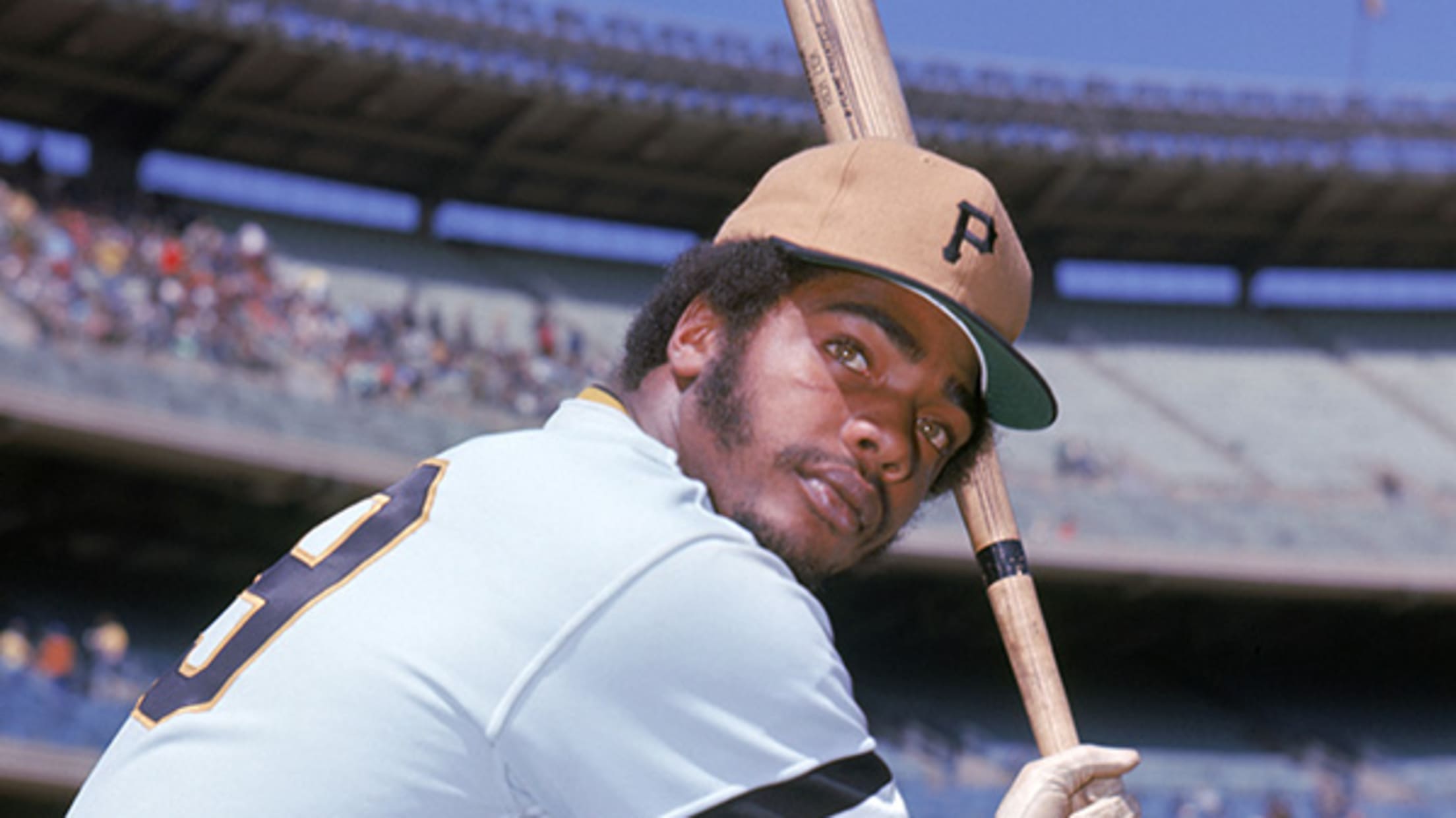 Honestly, this list could simply be a collection of photos of Dave Parker, because the Cobra (known as such for how he waved his bat) is the platonic ideal of '70s coolness. There's the famous boy's bopping T-shirt that he came up with, the days when he was rocking the Jason-playing-baseball mask ... and the quotes. Quotes like when he explained why he wore a Star of David necklace on the field:
"My name is David. And I'm a star."
Of course, that all goes to understate his actual performance on the field, as his myth has outgrown his record. Parker hit 339 home runs, won two batting titles, won three Gold Gloves and even took home an MVP Award. Parker also picked up 26 assists in 1977 -- an absurd amount and the most for an outfielder since Roberto Clemente's 27 in 1961.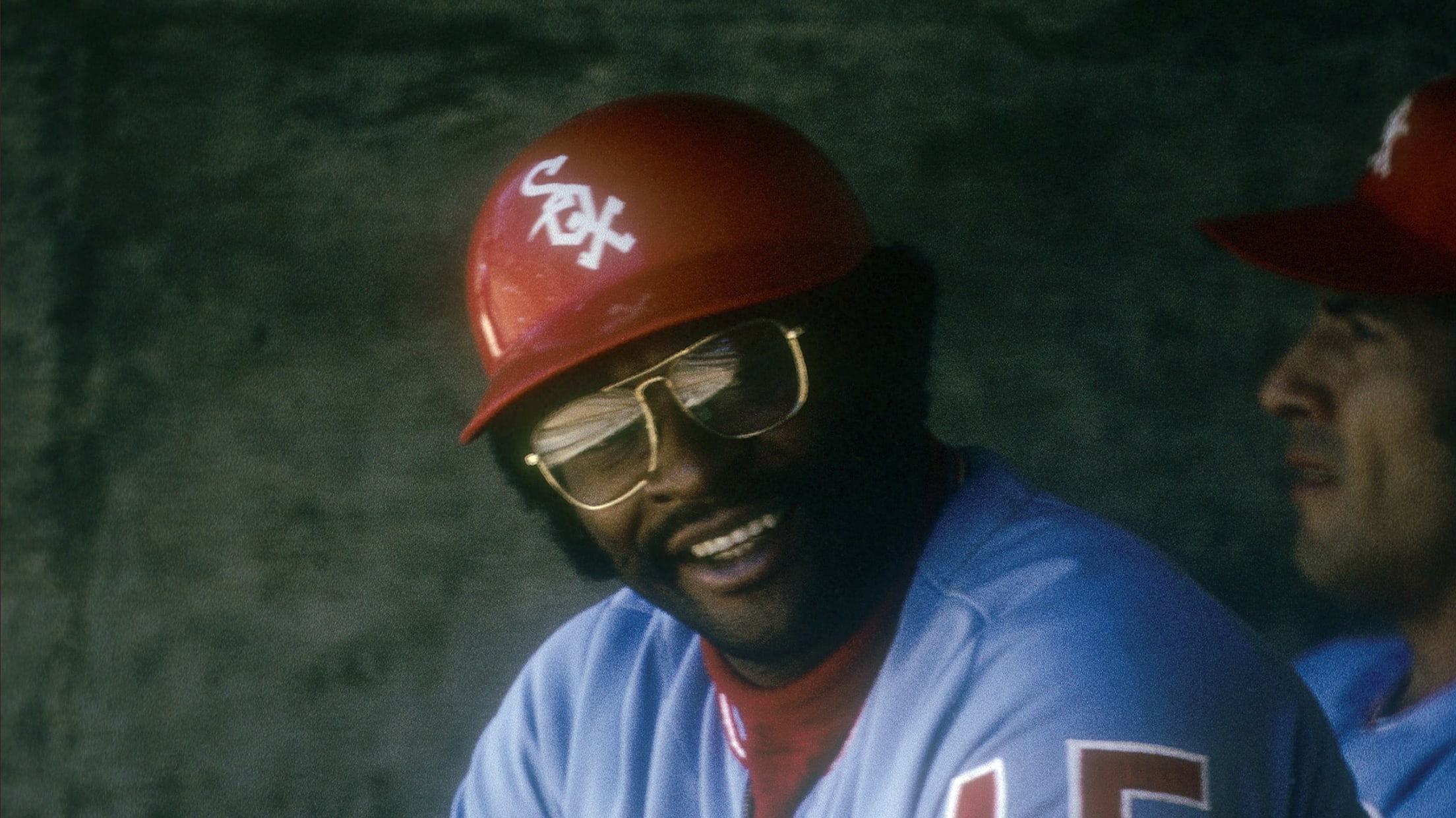 Dick Allen may not be in the Hall of Fame, but if there was a Hall of Cool, he would definitely be in. He blasted home runs, made every uniform look fashionable and was the raddest guy to wear glasses this side of Harry Potter.
Known for his enormous, 42 ounce bat, Allen led the league in homers twice, finishing his career with 351. That included two inside the parkers in one game on July 31, 1972.
He also has a beautiful singing voice. While there is a bit of a history of baseball players who dabble in music, Allen's "Echoes of November" may be the best.
He even races horses, going so far as to clean out the stalls himself. He's a renaissance man.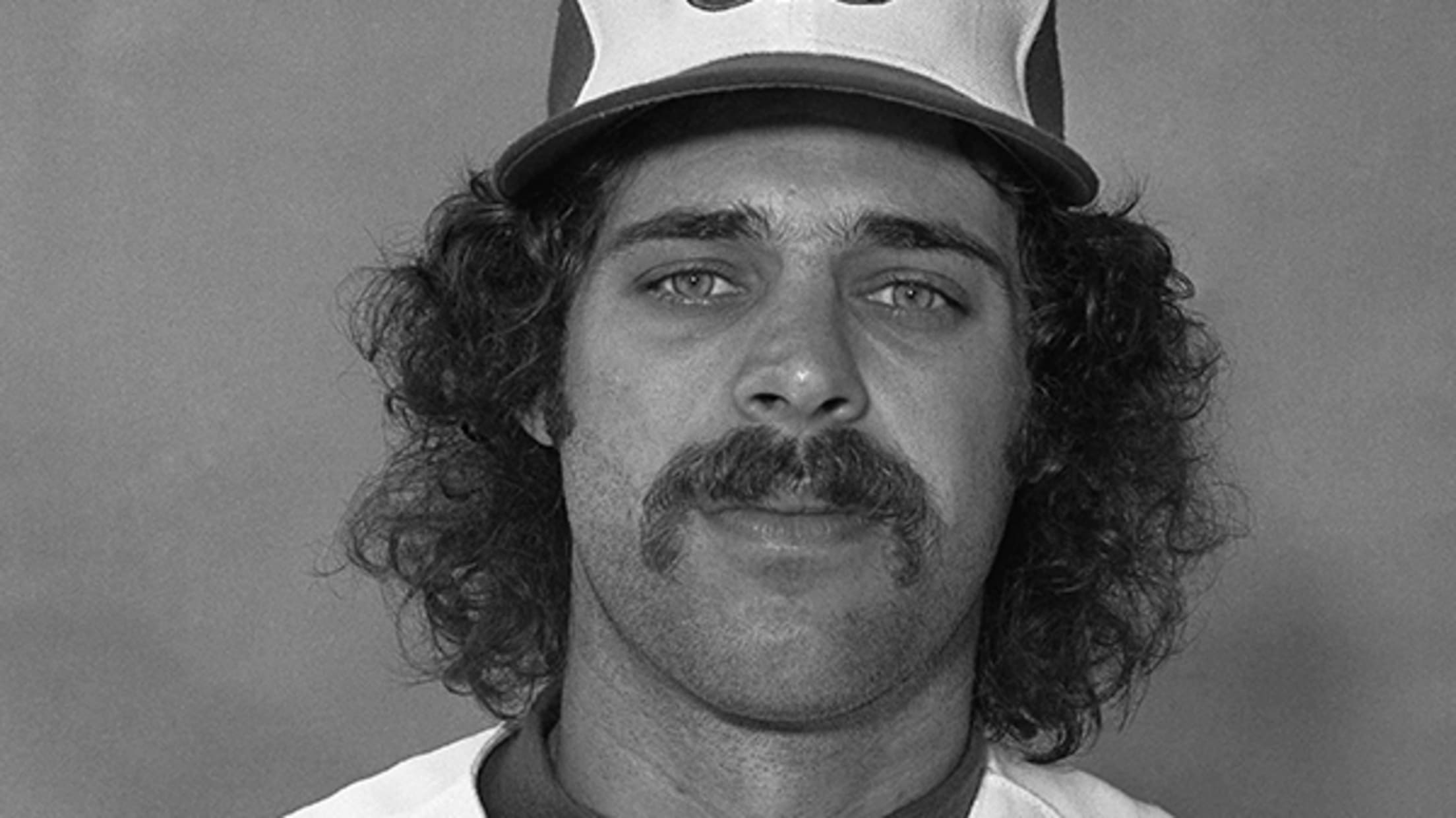 Nicknamed "Crazy Eyes" and "Scuz," Grimsley lived up to those names. While "Crazy Eyes" is fairly self-explanatory for the supernaturally blue eyes that came from turquoise contacts, he adopted "Scuz" for his habit of not showering or shaving when things were going well.
Of course, he didn't become "Scuz" immediately, as he was drafted into the straitlaced Reds system where he had to keep his hair trimmed. He still found a way to run afoul of manager Sparky Anderson by buying good luck charms from a self-proclaimed witch. After he was admonished by the skipper, he replied in the Sporting News saying, "If I think it'll help me win, why shouldn't I keep in touch with the witch?"
After being traded to the Orioles, Grimsley grew his hair out. Thanks to his long hair and his laissez faire attitude toward bathing, Billy Martin once accused the pitcher of throwing a "greaseball" possibly due to something hidden in his hair. Of course, it could have also just been the natural grease, too.
It's hard to figure out what Tiant's best attribute was. Was it his mustache-led, twisting, turning windup (to which he gave names like "Call the Osteopath," "Falling off the Fence" and "The Slipper-Kick")?
Was it the time he yelled out that Rangers manager Billy Martin was calling for the suicide squeeze when Texas' third base coach couldn't hear the signal through the newfangled transmitters?
Or was it this 1980 commercial for paint?
It was definitely this commercial for paint.
Unrelated: Tiant once paid Monsanto $750 to create a custom-made Afro toupee for the 1975 World Series. He may be the first, and quite possibly only, player to ever have astroturf atop his head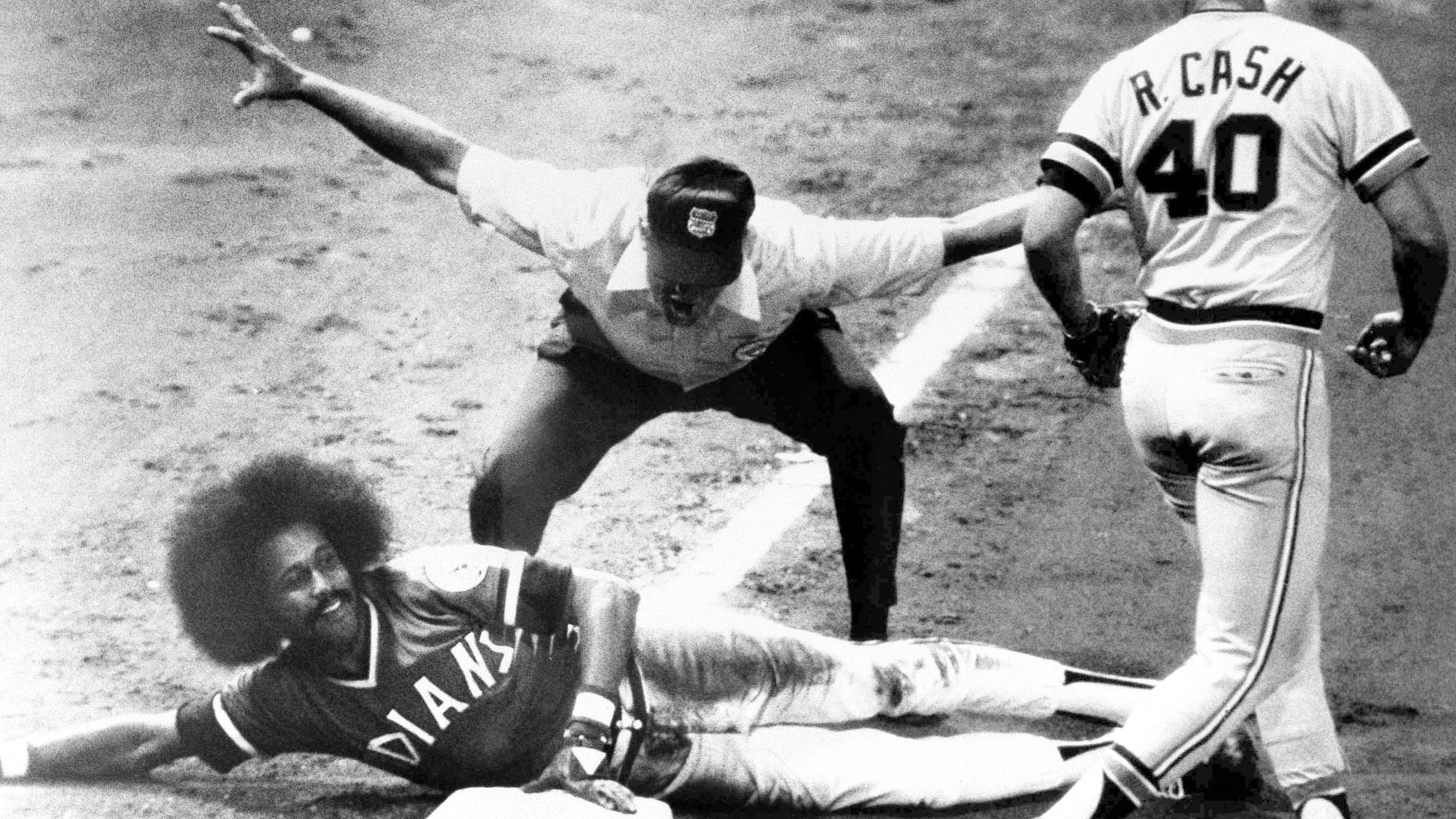 And here we are -- the player with the most famous hair this side of Jennifer Aniston during "Friends." It turns out there's an origin story for his afro. After arriving in Cleveland and looking for more playing time, Gamble thought he needed something to help stand out. Hence, the hair.
But the growth also made it difficult for him to wear hats or batting helmets, eventually requiring help from the Cleveland fans. Said Gamble, "We're open to all suggestions, except a haircut."
While his trade to the Yankees before the 1976 season brought about the end of the afro, it did provide us with the greatest baseball card of all: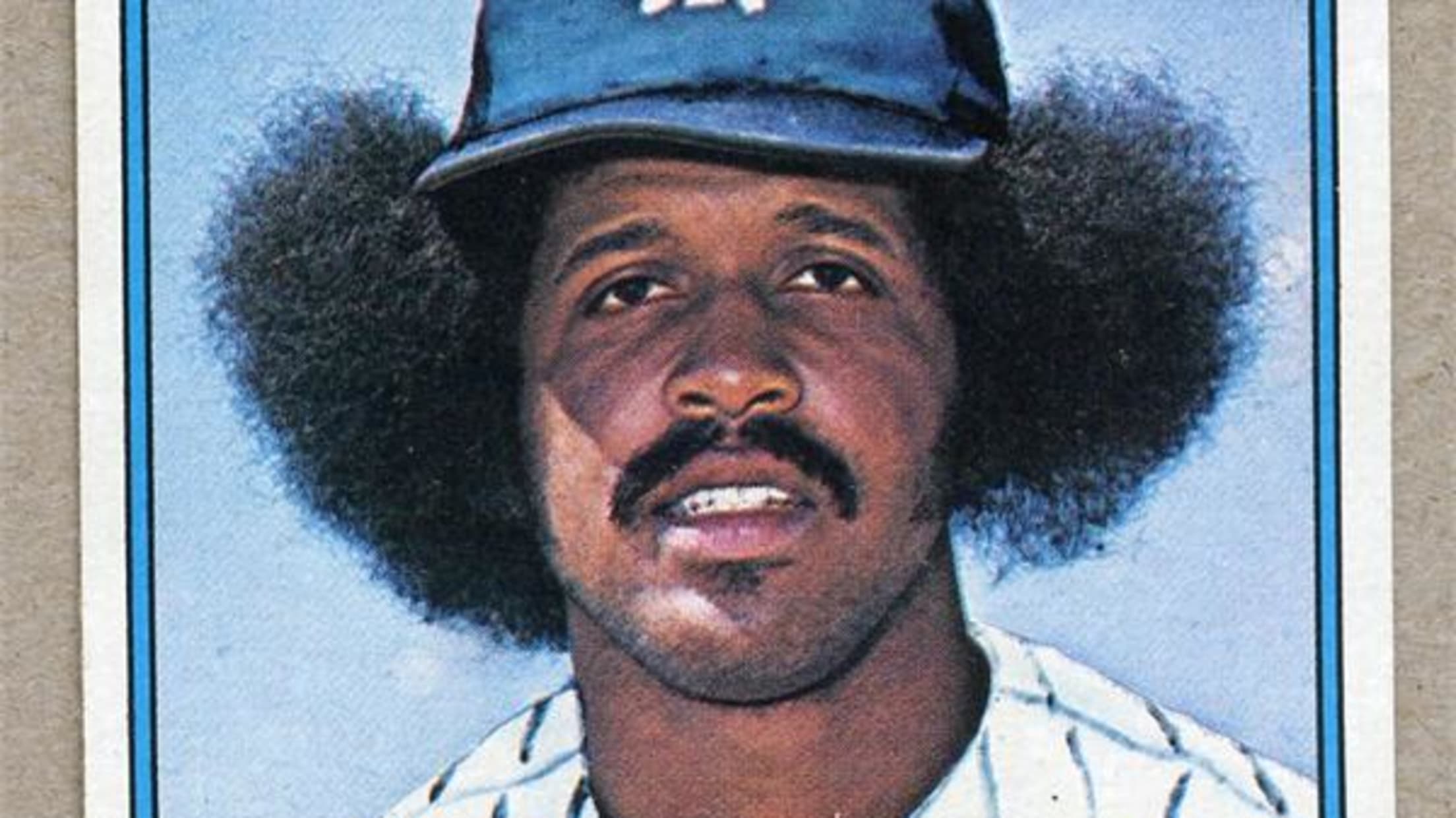 To some, Thurman Munson is the patron saint of dudes in mustaches. The mustachioed catcher summed himself up succinctly:
"I'm a little too belligerent. I cuss and swear at people. I yell at umpires and maybe I'm a little too tough at home sometimes. I don't sign as many autographs as I should and I haven't always been very good with writers."
While that may not have endeared him to the sportswriters, he was a fan favorite and the first Yankee to be named captain since Lou Gehrig.
Of course, while there were plenty like Yankee pitcher Fritz Peterson, who said, "He also had quite a sense of humor. All of the players liked him from the beginning," there was also Munson's baseball enemy: Carlton Fisk. The Red Sox catcher and Munson were involved in two of the more famous brawls -- the first on a failed squeeze by Gene Michael in 1973 and a second after Lou Pinella bowled over Fisk in '76.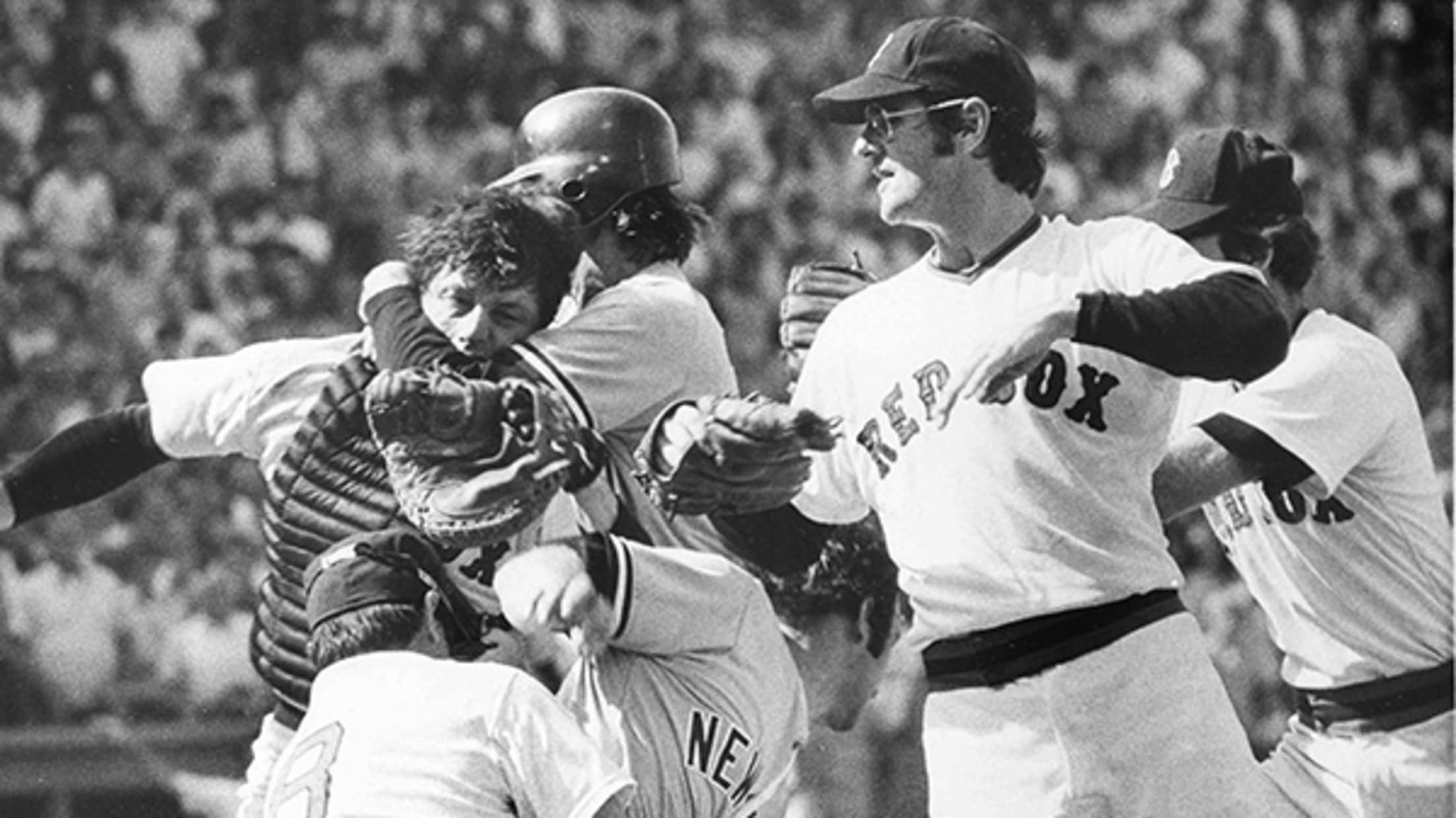 Though he was nicknamed "The Spaceman," when Lee arrived in Montreal, he basically could have been the inspiration for the commercial-turned-TV-show "Cavemen." He also was a human quote machine:
"I think about the cosmic snowball theory. A few million years from now, the sun will burn out and lose its gravitational pull. The earth will turn into a giant snowball and be hurled through space. When that happens, it won't matter if I get this guy out."
Needless to say, there's a reason why Warren Zevon only wrote one song about a baseball player, and that player was Lee:
Befitting a man who represented the counter-culture, Lee is likely still playing baseball ... somewhere. Unless, of course, he becomes Vermont's governor.