CC Sabathia celebrated Jackie Robinson's 100th birthday by going to Jackie Robinson School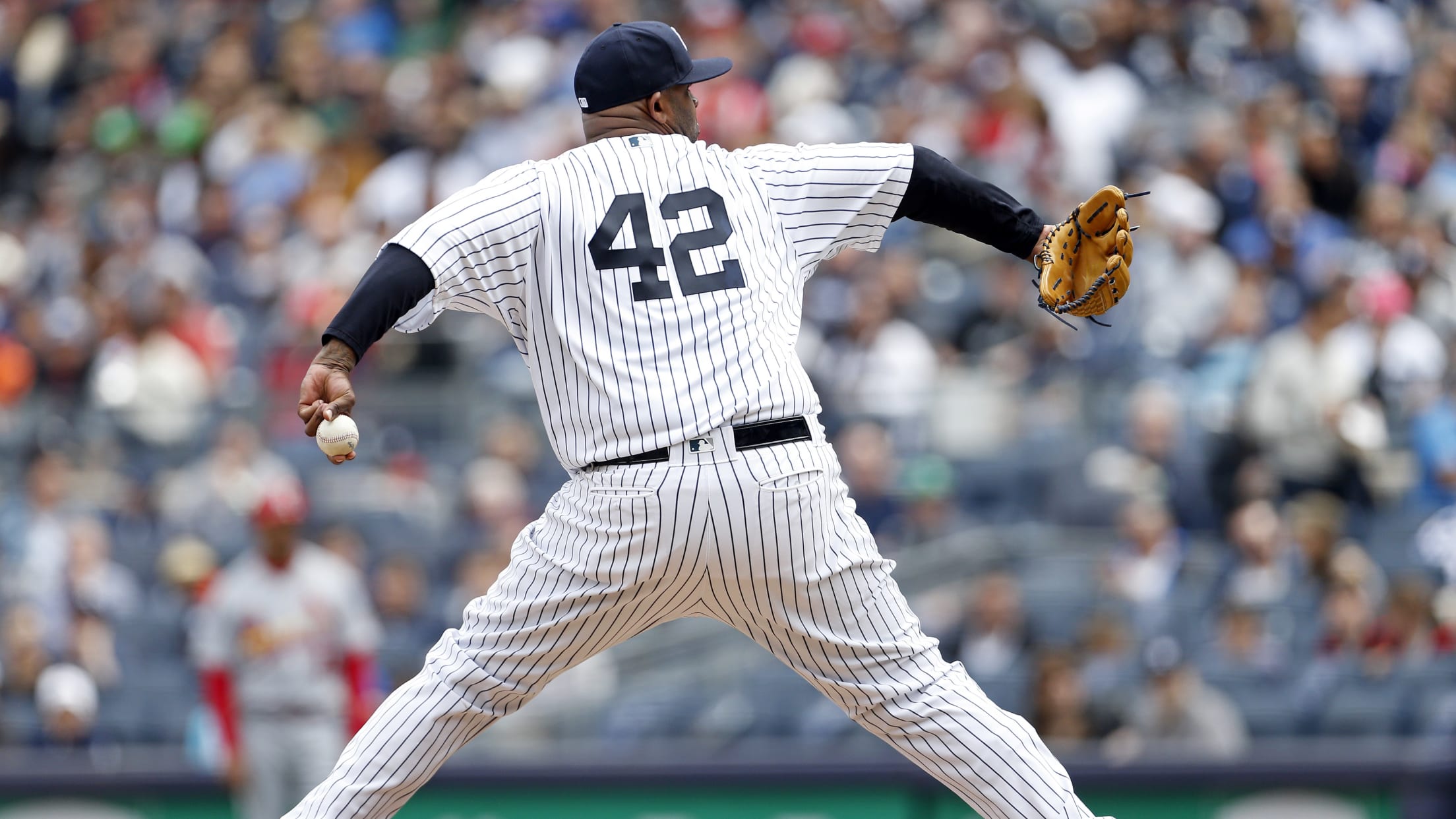 (Adam Hunger)
On Jan. 31, 1919, Jackie Robinson was born. Exactly 100 years later, CC Sabathia went to P.S. 375 -- better known as Jackie Robinson School -- in Brooklyn, N.Y., to celebrate the legendary, color-line-breaking hero.
He shared an image from outside the school when he arrived. It has an awesome mural:
He then led the school assembly in shouting, "Happy birthday, Jackie Robinson!"
What an incredible feeling to celebrate the 100th birthday of Jackie Robinson with the @JRFoundation at the Jackie Robinson School (P.S. 375) in Brooklyn 🙌 #JR100 #JackieRobinson pic.twitter.com/5xPwLNXkPj

— CC Sabathia (@CC_Sabathia) January 31, 2019
Sabathia wasn't the only one honoring Jackie. Robinson Canó took a photo outside of the giant "42" at Citi Field:
The reason why I wear 24 today. One of the greatest in the game, on and off the field. #JackieRobinson #JR100 pic.twitter.com/nFvbdNA1qz

— Robinson Cano (@RobinsonCano) January 31, 2019
Multiple members of the Tigers and Orioles also talked about the importance of Robinson's legacy:
Thank you, Jackie. #JR100 pic.twitter.com/Gyr6Qr71Ik

— Detroit Tigers (@tigers) January 31, 2019
Today marks the 100th anniversary of Jackie Robinson's birth. In recognition, Richard Bleier, @MychalGivens, @hess_express28, @YefryRamirez25, @cedmull30, & @TreyMancini shared their thoughts on his legacy. @JRFoundation #JR100 pic.twitter.com/hwWLEnn1vD

— Baltimore Orioles (@Orioles) January 31, 2019
Equipos en este artículo:
Jugadores en este artículo: