Harry Kalas once wrote new Phillies reliever Pat Neshek a card wishing him luck the next season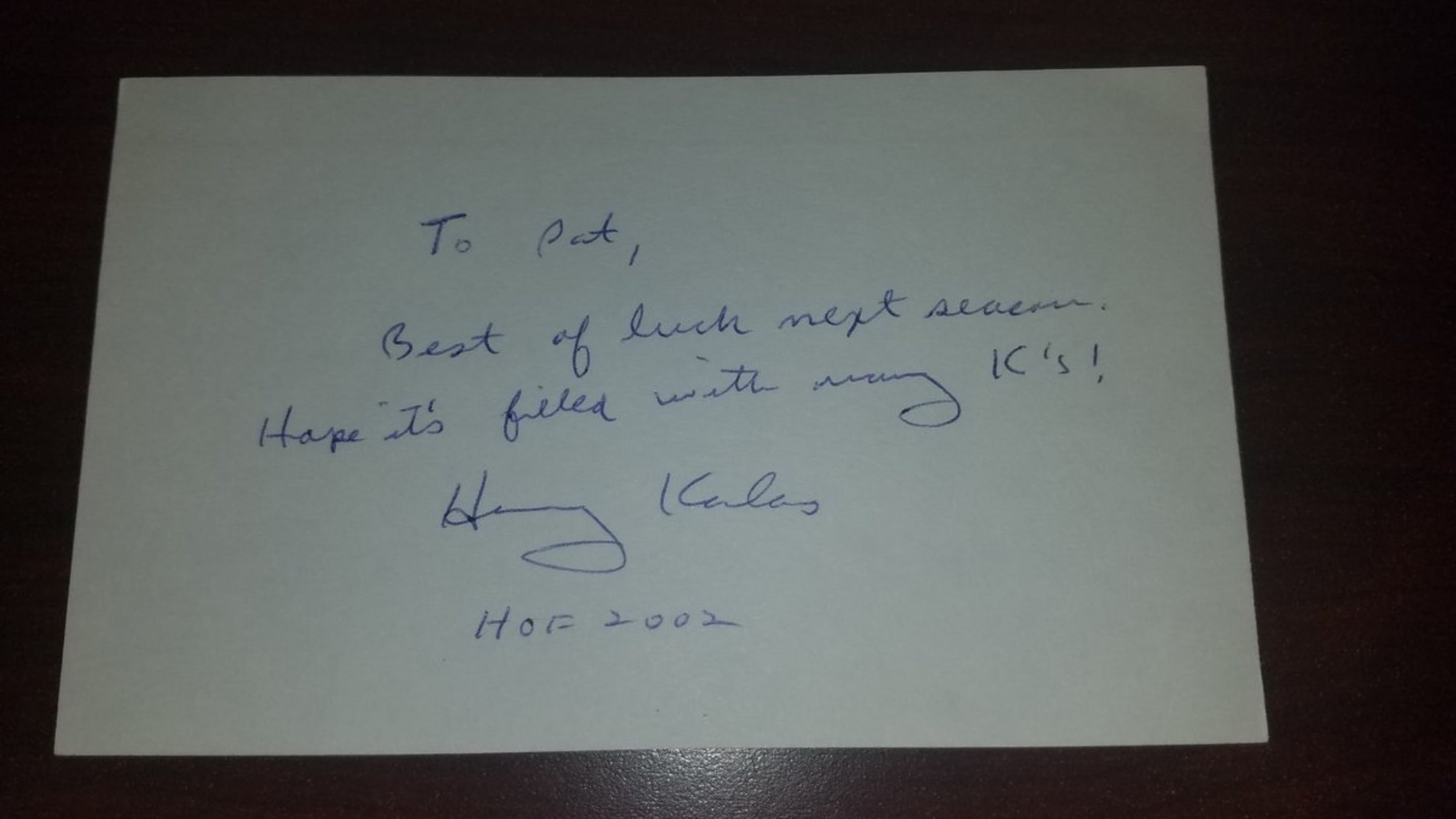 It's no secret that reliever Pat Neshek is one of the biggest autograph hounds around, and he has numerous famous names in his collection, from Rickey Henderson to Tommy Lasorda. Shortly after signing a new contract with the Phillies, Neshek decided to share one autograph obtained early in his career that he knew their fans would love:
Harry Kalas was a Ford C. Frick Award-winning announcer and, of course, the voice of the Phillies for decades. Generations of fans learned the game from his smooth broadcasts, and how could they not with memorable calls like this one?
Kalas knew how to call a game and give it just that little bit of extra flair, like he did describing Chase Utley's remarkable hustle on Aug. 9, 2006:
Oh yeah, and he also delivered perhaps the most iconic call in Phillies history when they won it all in 2008:
One of the best indeed, Pat.
Teams in this article:
Players in this article: