Patrick Mahomes embraced baseball history with a classic look before the Chiefs' game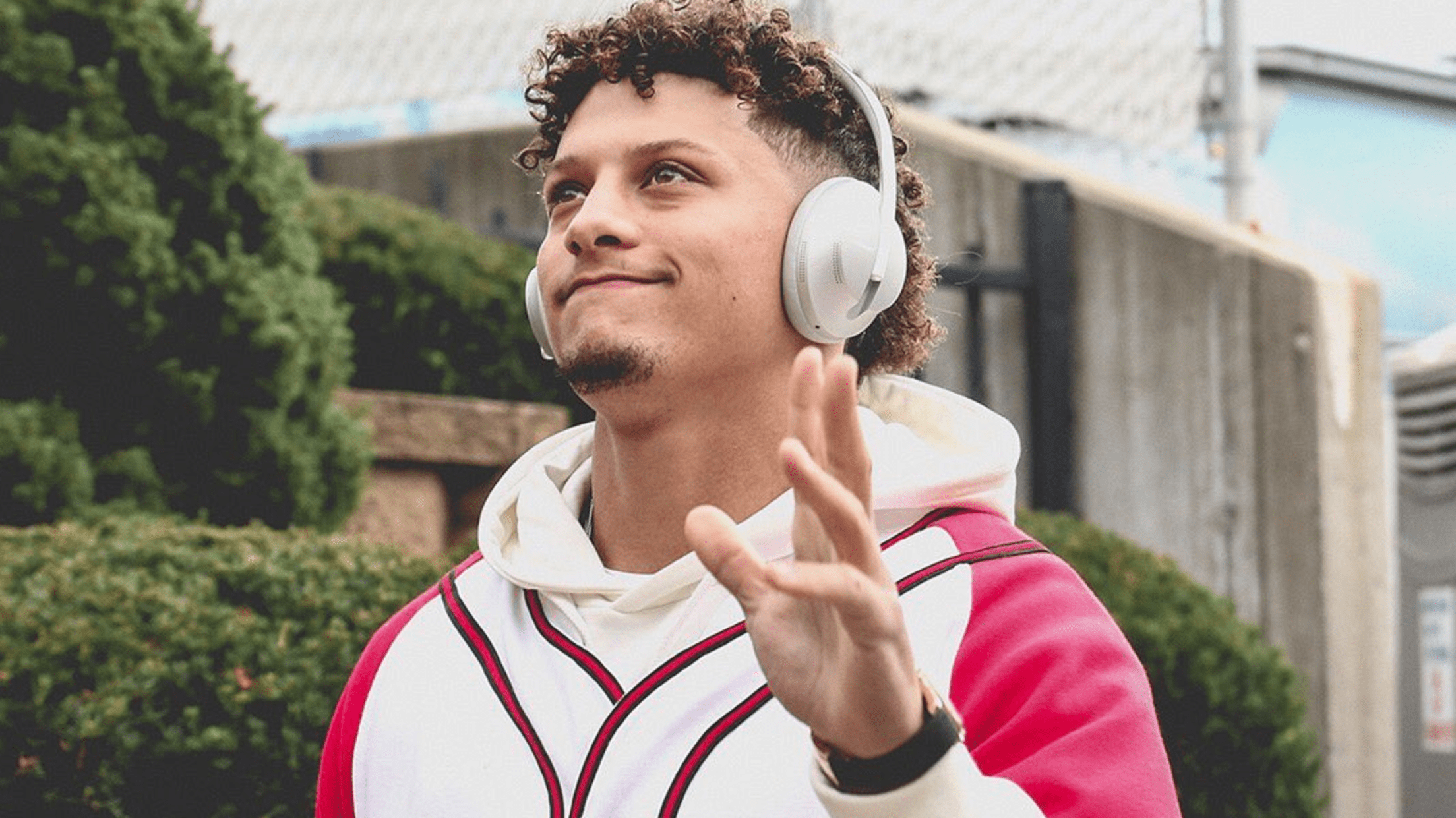 (IG: @Chiefs)
Young quarterback Patrick Mahomes is off to another fast start with the Kansas City Chiefs this season, throwing for 10 touchdowns and 1,510 yards in the team's first four games heading into Sunday night.
As gifted as Mahomes is on the field, it seems baseball follows him wherever he goes. After all, his father, Pat Mahomes, pitched in the big leagues for parts of 11 seasons throughout the 1990s and into the 2000s, and Patrick played baseball into college before making the full-time switch to football in his junior year. (He can still crush dingers, though).
It's that baseball background, then, that makes the 24-year-old look so natural in a baseball jersey ... which is exactly what he wore arriving to the stadium for the Chiefs' Sunday Night Football game with the Colts:
.@PatrickMahomes paying homage to the Kansas City Monarchs 🙌 pic.twitter.com/4gjAIuru0y

— Kansas City Chiefs (@Chiefs) October 6, 2019
That's a Kansas City Monarchs jersey, the longest-running team in the Negro Leagues.
Sunday marked the anniversary of the passing of Monarchs legend Buck O'Neil, who died in 2006 and was a teammate of Satchel Paige, who starred for the Monarchs for years before making history as the first pitcher who pitched in the Negro Leagues to appear in the World Series (with the Indians in 1958).
His excellence earned Paige enshrinement in the National Baseball Hall of Fame in 1971.
On the anniversary of Buck O'Neil's death (10/6/06), @PatrickMahomes rocks a 1942 Monarchs Jersey in honor of the Monarchs & Buck's legendary teammate, Satchel Paige! @Bose @JPosnanski @NFL @nflnetwork @MLB @MLBNetwork @espn @NFLonNBC @NBCSports @mellinger @KCMO @MLB_PLAYERS RT pic.twitter.com/R7XlgSYUhJ

— negroleaguesmuseum (@nlbmprez) October 6, 2019
In that context, this was a very stylish look for Mahomes, but also an expertly timed one, too.
Adrian Garro joined MLB.com in 2016. Throughout his travels, both Bartolo Colon and Vin Scully have placed their hands on his shoulders. Not at the same time, though. That'd be amazing.