For better or for worse, the Phanatic helped introduce Gritty to Philadelphia sports fans
On Saturday, Phillies fans got to watch their team beat the Braves, 3-0, but there was so much more to behold than a mere baseball game. Why was that?
With an assist from the Phanatic, the folks at Citizens Bank Park got an exclusive opportunity to meet the brand-new Philadelphia Flyers mascot who is sweeping the nation: Gritty.
🎶 Hey now, hey now,

This is what dreams are made of 🎶 pic.twitter.com/4oFxTyzaNF

— Gritty (@GrittyNHL) September 30, 2018
In a scene reminiscent of the "Dancing in the Dark" video featuring Bruce Springsteen and Courteney Cox, the Phanatic invited Gritty to dance with him in front of the crowd -- with a few pointers:
It didn't take long for Gritty to get the hang of it and exult in the moment:
Did you catch that?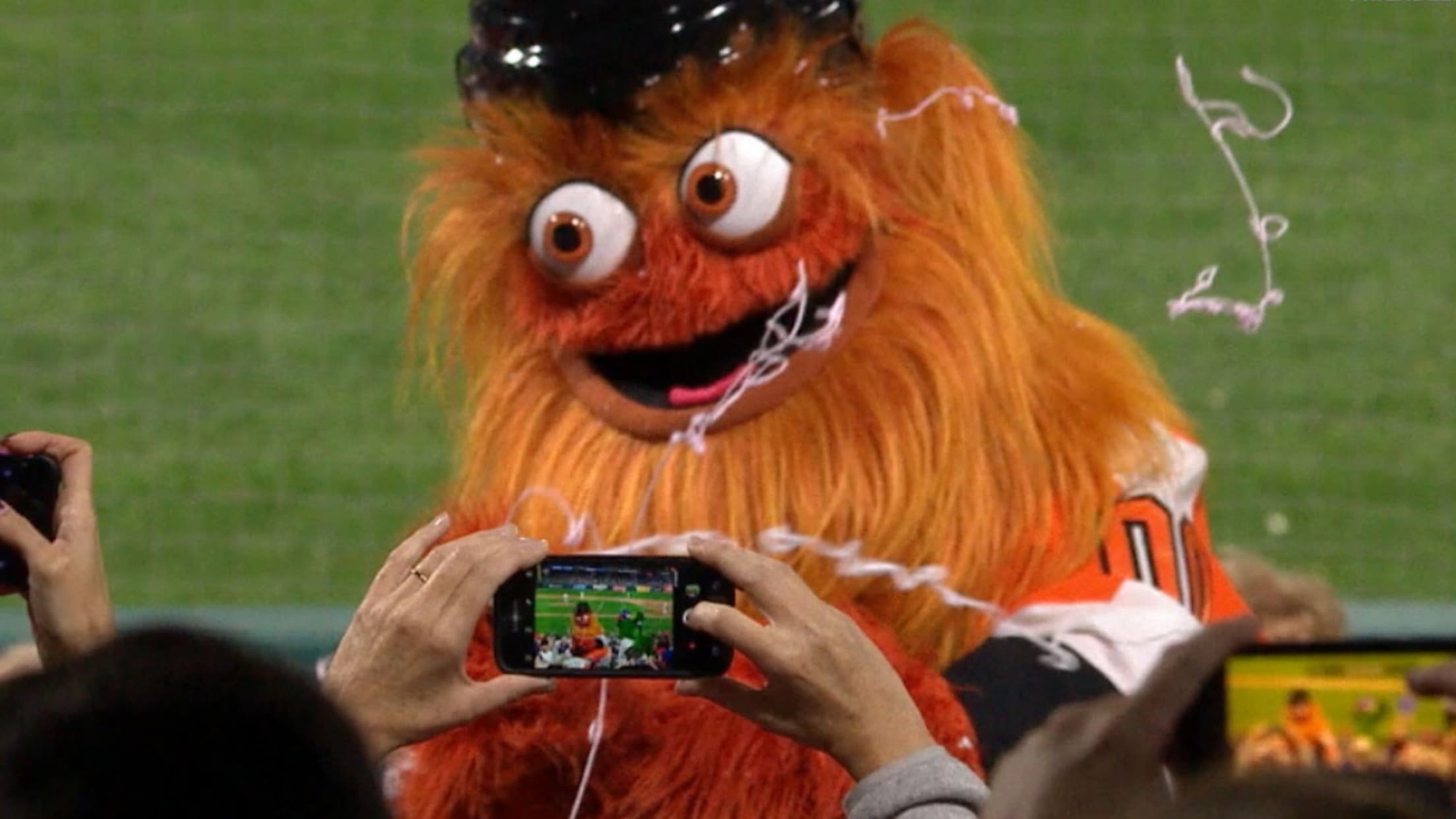 That's the look of a soul who's truly made it. We think.